The Human Race (From Past to Present mix)
Arranged by:
Gibs (act)

Veteran

Member:
gibs (member)
Original composer:
Rob Hubbard
Tune length:

4:26

Release date:
13/02/2011
All-Time rank:
807.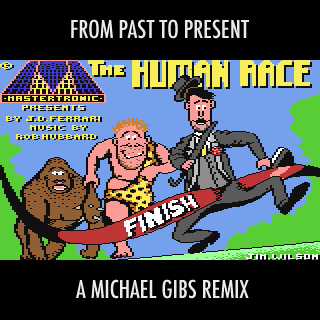 The first time I heard this tune was on my Atari ST (Goldrunner). I was amazed by the Steve Bak scrolling (the master on Atari ST) and hypnotized by the Rob Hubbard's music. 

This remix is for real nostalgic people who don't want to hear samba, jazz or whatever into a such kind of tune… This is for real nostalgic dudes who likes wrong notes.

Edit 16 Feb 2011: This story about wrong notes is quite interesting, I will do a thread on my blog about that, however getting comments like : Arrgh! Wrong notes! with a green guy is a bit over-exagerated. And more when you're able to do that : 

http://dl.dropbox.com/u/1566495/Divers/Omoroca%20-%20Sonic.mp3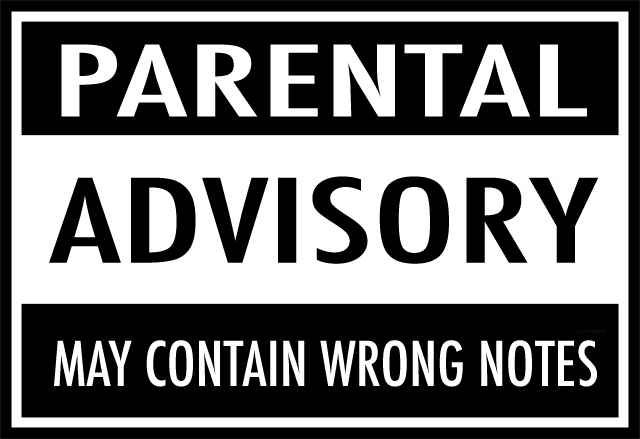 Hits - 3091 overall
---
Reviews
REVIEW BY Pepino (16/02/2011)

OK Gibs, I understand your preference for this tune, but...

You have a gift, this is obvious, and I can´t understand that more than a half of the cover of this tune, sounds like another common tune, it is just OK.

The whole thing changes when you introduce your guitar. Then you transform the tune into a crack one. I don't know to explain that, but your guitar gives an extra and definitive touch to almost every tune you perform.

The real pity is that in this song, the guitar enters tooooo late. It is so good as always, but it is not miraculous, and it is not enough to make me forgot the first part.

Other question is : Why have you post twice the same song with two names in Amiga and C64?. It could confuse somebody.

By the way, I do not lose the hope to hear a target renegade cover from you.

Hugs!!!

| | |
| --- | --- |
| Technical Impression: | |
| Artistic Impression: | |
| Nostalgic Impression: | |
| Overall: | |
---

RemixFan shouts:
Not Bad.

pie vs pie shouts:
A great example of a perfectly paced track starts off all Kraftwerk-esque and just as you begin to wonder where is the trademark shredding bang it kick in. Awsome

Danceaway shouts:
Nice remix here, great guitar work towards the end as well....

Mordi shouts:
Cool track, but it seems to have some wrong notes?

Arne shouts:
Well done remake of "the human race". The guitar at the end rules. In my opinion this music stands between "very good" and "outstanding"

LaLa shouts:
Waiter, I would like to have a second serving of that superb guitar work in the second half of this dish, without that fly in the synthy pop in the soupy first half. Thank you!

SarahKreuz shouts:
Good job

_steve_ shouts:
What LaLa said, plus please fix the odd wrong notes in the first section which spoil an otherwise great mix.

omoroca shouts:
Arrgh! Wrong notes!

Dr.Piotr shouts:
Good line melody and atmosphere

BlackRose shouts:
Arrgh! Wrong notes! UH!? ! Wait!! I *love* your wrong notes!!! LOL YOU ROCK

tomsk shouts:
Ah - dead easy this one.... Outstanding from me. Love the bass, love the guitar, love the tune. Cheers!

Duncan Demerodt shouts:
As I said at the Amiga side: Wrong notes? This is a Remix, everything is allowed and my ears like this so called wrong notes. Again an awesome one, especially at the second half. Please more of this!

NecroPolo shouts:
The ending packs great power. Good one! Edit: +1. More listening reveals more nice details. I really dig the sounds in this one.

_id_ shouts:
Nice :)

MattMaybee shouts:
Wrong notes... But it's a remix so... Hmm! I can't decide right or wrong here. So only an average from me
---
Current Rating
82% (31 votes)


Distribution:

8

13

6

2

2