Dutch Breeze/Robocop 3 (Progressive Uplift)
| | |
| --- | --- |
| | |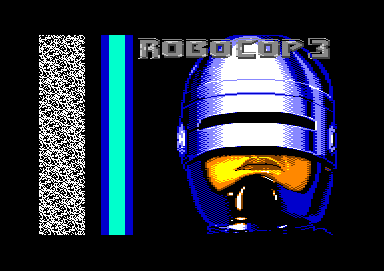 Dutch Breeze/Robocop 3 (Progressive Uplift Remix)
This is a remix/remake of the excellent Dutch Breeze/Robocop 3 tune by Jeroen Tel, one of the best composers on the C64.

Many people will recognize the tune from the well known Dutch Breeze demo but it also appeared in the Robocop 3 game - and appears in HVSC under the latter name.

Tehcnical notes:
The remix was created using Logic Audio Platinum 6.x and a variety of hardware and software synthesizers, including EMU 4XT, Emagic ES2, Yamaha CS6R, Clavia Nord Rack 2, and others. The lead synth was played live using using a distorted guitar sound processed thru a reFX Trasher II filter. The song was mixed using Logic Audio and a VM7200 digital mixing console. Mastered with T-RackS24.


Please enjoy!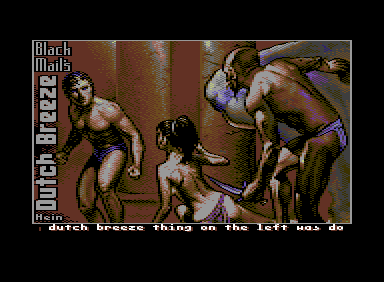 Hits - 13903 overall, 1 today
---
Reviews
---

layson shouts:
While I truly admire the crisp production, I can't help but to feel no emotion or energy from this song

schnaggi shouts:
Yeeeeah!

infamous shouts:
Outstanding

vernest shouts:
This is an all time favourite of mine, and this version is so close to perfect. Making the most of the already fab original sid.

tony.rc shouts:
I first heard this tune @ BIT2003 and I still love it to bits!

saulc12 shouts:
Slicker than a very slick thing in the middle of an oil slick and love that lead sound

donkeyspank shouts:
So good! The speech just adds to the atmosphere!

decibel shouts:
I simply love this remix, I defy you to sit still while listening to it

LaLa shouts:
Totally awesome! Great punching beat, well-balanced mix, just one awesome piece of remix!

chainblade shouts:
One of the best remixes out there

eliot shouts:
Like it muchos ;-)

bordeaux shouts:
Still one of my favorite remixes ever after 3 years!

humorguy shouts:
Perfect instumentation, rockin' feet tapping.... Well you know the rest!

aricz shouts:
Haha, YEAH! One of the best remixes I've ever heard. The. Sid too, Jeroen tel rules!:))

emrebulsat shouts:
Perfect... The Powerful SAW Sound... Trance it...

omoroca shouts:
Too trance-y for my taste...

Makke shouts:
Together with Reyn Ouwehands Deflector, this tune defines the perfect Commodore 64 remix.

vhold shouts:
One of the all time best.

JCM Leader shouts:
Awesome

condor shouts:
You know, othere remixes were great but this remix is historical.

KorbenDallas shouts:
This song is awsome. Best I've heard so far.

Zilog shouts:
No "trouble" here whatsoever, great track!

nabuco shouts:
Amazing¡¡

Nebdar shouts:
Very good trance track

gforg shouts:
Auuusommee!

NecroPolo shouts:
That's what I'd call a proper sonic threatment! Not my style but I don't really care when I meet such high quality work.

Sargon shouts:
Outstanding Remix!

stoo shouts:
When I was a kid I used to load the Robocop 3 demo just to hear this, and the intro never fails to give me goosebumps. Jeroen Tel is a god and Lagerfeldt's remix is legendary.

zera shouts:
I hear the song already for years. And I will hear it still many years. Ingenious.

drax shouts:
Goose Bump alarm... One of the best remixes ever imo!

putzi shouts:
Perfection!

ulfepulf shouts:
Love it!
---
Current Rating
93% (145 votes)


Distribution:

83

36

15

6

2

3