Bruce Lee [youtube vid]
Arranged by:
LukHash (act)

Veteran

Member:
LukHash (member)
Original composer:
John A. Fitzpatrick
Tune length:

2:53

Release date:
29/08/2015
All-Time rank:
173.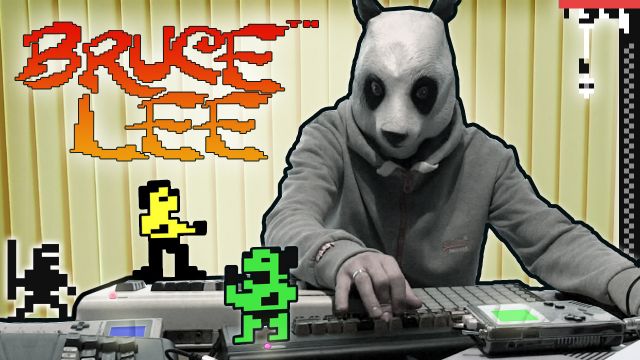 Hits - 1230 overall
---
Reviews
REVIEW BY PhotonSCX (02/01/2016)

Wet reverb at times, but transforms what is really a soundbite/jingle into a song with enough ideas to make it last. An achievement on its own. :)

| | |
| --- | --- |
| Technical Impression: | |
| Artistic Impression: | |
| Nostalgic Impression: | |
| Overall: | |
---

NecroPolo shouts:
Bruce Lee became LukHashed. That means some fine cynthcart madness with wubs. I'm into it.

mrt shouts:
Great and powerfull. We need more...

pelya shouts:
Epic wubwub. At this stage I'm upvoting everything done by LukHash. Don't forget to watch the clip on Youtube!

druu shouts:
Dayum! Bomb-Ass soundscape! Love it!!! The only thing making me hesitate giving a red face is the shuffled doubletime beat now and then... Otherwise brilliant work!

ChrisBond shouts:
Cool!

LaLa shouts:
Phenomenal! I bow to thee.

bexs_79 shouts:
Not my favourite genre

tomsk shouts:
It's Lukhash, so y'know.... It's great. Awesome video just adds to the fun.

LMan shouts:
LukHash da man.

infamous shouts:
Great interpretation and some good ideas present in this tune. Good stuff good sir.

Pepe Pinapple shouts:
What can I say! PERFECT!

Volkans80 shouts:
Very good

omoroca shouts:
Without this public restroom-like reverb, there could be some potential!

wobbler shouts:
Ooh.. Very, very nice one. Just heard it on SlayRadio and it really got my attention. Great work!
---
Current Rating
91% (44 votes)


Distribution:

20

15

8