Mutants (Sub 2 Mutation)
Arranged by:
vurtX (act)

Remixer

Member:
vurtx (member)
Original composer:
Fred Gray
Tune length:

5:34

Release date:
24/03/2012
All-Time rank:
1552.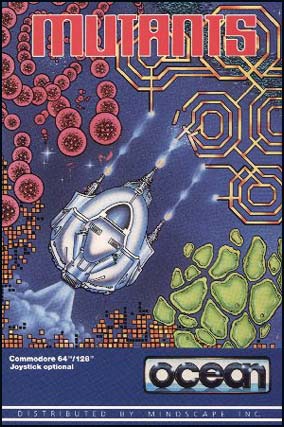 Hi, this took me forever to make because I was wasn't very happy with it for a long time, but it isnt going to be getting much better so its time to let it roam free on the internet, the original SiD also reminds me of Bjorks Army of Me so I put a little bit of it in there .. not sure why, I must have been drunk
and as the SiD came out in 1987 and Army of Me came out in 1995 maybe Bjork is a fan of the SiD too.
vurtX
P.S. - Massive thanks to Fred Gray for the wonderful SiD.
Hits - 1560 overall
---
Reviews
REVIEW BY K8-bit (24/03/2012)

A very good arrangement, with a very distinctive choice of instruments that catches the attention.

The song itself however, is somewhat uninspiring in its structure, and does not hold the attention all that much. A good arrangement with impressive instrumentation of a structurally uninspiring piece (IMO!) that may have benefited from a leaner length... says Kate of the day-long epics, lol

| | |
| --- | --- |
| Technical Impression: | |
| Artistic Impression: | |
| Nostalgic Impression: | |
| Overall: | |
---

Dr Future shouts:
It's a good version. Has all the excitement of the SID.

Ini shouts:
Mix crap. But arangement u have nice idea

SarahKreuz shouts:
Don`t know this Game nor the Music from it. But gave it a try anyway. And, yeah, it`s surprisingly enough great.

allister shouts:
Good effort, and faithful to the original. Just a few db down on the bass and would have been perfect.

NecroPolo shouts:
Good original idea and I like the monotonous soundscore-like feel and buildup but considering your own standards, Jack and Short remixes top this one.
---
Current Rating
75% (21 votes)


Distribution:

1

8

10

2