by Volker Buckow

Dejan dafunk Subotin has been releasing quality c64-remixes since 2004. As his remixes became better and better, it was predictable that he sooner or later would rock the ROTY-awards. And so it happens – in 2007 dafunk gains the ultimate trophy – the Remixer Of The Year-award. I had the chance to make this little interview with Dejan:
| | |
| --- | --- |
| Name: | Dejan Subotin |
| Nick: | dafunk, dejan s. |
| Born: | 1984 |
| Nationality: | Serbian |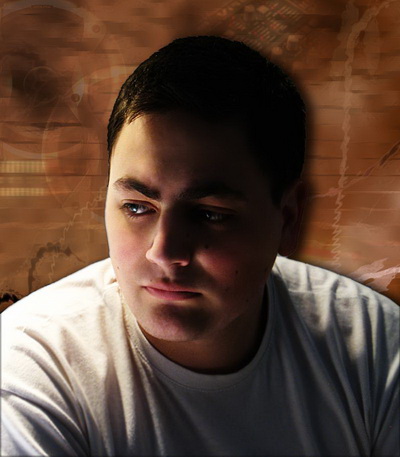 What equipment do you use?
Currently I work in Nuendo with Reason frequently rewired to it. Hardware wise it's nothing special, an M-Audio Audiophile 192 soundcard, M-Audio Studiophile BX5a Deluxe monitors, M-Audio Keystation 88es, Sonic Ultramizer, and a small UB1002 mixer.        
What SIDs are amongst your favourites?
Well, there's quite a lot, but I simply love the energetic/melodic/uplifting sids like Mitch & Dane – Gloria (for which I'm preparing a remix for a few years now,eh), and the really moody, melancholic and melodic stuff like Drax – Tristesse, and some aggressive stuff like stuff from Wacek, i. e.
Do you have any relationship (aka fond memories) to the tunes you remix? I mean, you were just born when we already listened to Hubbard and Galway while playing the games on the c64.
Yes, of course. I may not be connected to the work of Hubbard and Galway in the way the senior remixers are but I surely found some inspiration in them. For me everything started with demos and diskmagazines, not games. I was never a hardcore game player on the c64, I have some favorites but was never into that too much. I was mostly fascinated by the visuals and audio in demos breaking the limits of the little breadbox, that just blew me away and still does today.
Who is your favourite c64 composer and why?
If I had to choose only one composer it would be Jeroen Tel for his unbelievable feel for melodies and progressions, but of course there are quite a lot absolutely amazing artist on the c64 who made the c64 sound so close to my heart like Reyn Ouwehand, Drax, JCH, Moon, Thomas Detert, and many many others...    
What other arrangers do you like?
All the arrangers that bring something new and interesting to the original piece.
What's the reason you choose a certain SID to remix?
Most of the times it's a deliberate and conscious choice of a SID that in the moment of writing brings out a certain feeling, but sometimes I just start to play around with melodies and arrangements when sudden SID melody pops in my head and then I just write the rest around it. It's quite a creative and interesting process.
What's your inspiration? Which composer/arranger (not necessarily remixer) has influenced your musically taste?
You can find inspiration in many places, many things. It could be a great book, or just a picture or just a few words from a poem that sparks some emotion or idea. I noticed many times that I get a sudden rush of inspiration on the train while travelling (which I do quite often lately), but when I get home the idea usually gets kind of worn out, and I need to play around with it for quite a while to get it in place...
Your style could be described as Dance or Club-Music, right? Is this your favourite music-style, and do you think the style fits perfect to the chosen SIDs?
I don't think much about if it fits or not, I just like to do things my way. If it sounds horrible then I usually drop it, but if I find a certain melody of a SID, be it just a few seconds that could really get groovy in a dance remix, I'll do it. Even if that's not the main melody of the original SID and people barely recognize the original in it, for that remix those few seconds are the groundwork I build upon...
What's the reason you slipped into the c64 remix-scene?
I don't really know, it happened quite spontaneously. I was writing SIDs on c64 when I got my first PC and almost immediately searched for some music  software and stumbled upon the great and free FasttTacker2. After playing with it for a while I started incorporating some SID melodies into my own tracks and then a friend of mine pointed out a web site that hosted remixes of well known c64 tracks where I also found that I was not the only one who mashes  and f**ks up the originals ;) that's how I found out about R:K:O and this is where it all started for me.  
What are your favourite remixes done by other arrangers?
Again, too many to mention, but here are some of them which really had an impact on me: Machinae Supremacy – Sidology, Glyn R. Brown – Rastan, Lagerfeldt – Flip the flop, Moog - Dazzler, Trauma – Cauldron II, Makke - Ode to my C64, DHS & Makke – Giana Sisters, DHS – Blowing, N-Joy – Stormlord, and others...
What piece of equipment that you do not already own is on your most wanted list?
Moog Little Phatty, MIDIBox SID V2
You've already released a commercial single, if I remember correctly. How does this happen? Did you produce it the same way you produce your remixes or have you gotten to a real studio or mastering-service?
Yep, it was my first trance single that got onto vinyl and my first commercial release overall. I was sending out demos to different labels and a Canadian  label decided to release it. I was quite happy about it, because that allowed me to buy my first midi keyboard and some other stuff. It was done like any other of my track in the time using Fruity Loops, though I had to redo the mix couple of times until it was ok and ready for mastering. The mastering was done by the label.
Has the single been successful? Was it just a try or are you willing to release more commercial music?
The first round of vinyls sold out pretty quickly, so it was ok I think. It's both an experiment and a learning process for me, but I'll definitely try to put out more stuff as I get better in the genre.
Do you see chances for commercial c64/Amiga-remixes?
Yes, though I feel it needs more exposure. I think commercial c64/Amiga remixes should be done in a way that would reach a wider audience and would attract the people outside of the community. I mean, c'mon, there is so much potential in SID music that would easily top commercial pop charts if remixed in the apropriate style😊  
When talking about commercial releases: Do you think that the commercial part of the scene (CDs, DVDs,…) could destroy what it's fundamentally about, or can you see it only improving the community as a whole?
It would definitely work for the benefit of the community because it would attract new people. Let's face it, none of us will live long enough to keep the scene going forever and we need to get new and young people and introduce them to the scene, maybe not the same way many of us got into the scene, like, through games and demos but get them through remixes.
You've been releasing 1 remix for AMIGAremix so far. Are you planning more remixes for this system? Are there any differences when doing an Amiga-remix than doing a c64-remix?
Actually, that remix was supposed to be a c64 remix but after finishing it I  found out that the SID I remixed was already a remix to an Amiga track, so after it got rejected from RKO I decided to release it at AMIGAremix. I never had an Amiga so didn't really bother listening to Amiga tunes, but after working in FastTracker2 I got introduced to more and more .mod tracks and eventually found myself some favorites. So, yes, I have some Amiga remixes in mind but currently there are some c64 remixes that I want to finish first.
The community has matured over the years, but in your opinion is there any aspect that you'd like to see improved? Or anything you dislike?
I'm really glad to see (and hear) lots of newcomers in the community. And it's such a good feeling in the gut to see that some of the bigger names in the music industry (and former c64 composers) support the scene, like Thomas Detert, Reyn Ouwehand, Lagerfeldt,  just to name a few... Thank You guys!😊 On the other hand less divisions and fights would be also desirable.
When comparing music in today's games compared to the music which was being composed on the c64, what differences do you notice? And do you like this evolution?
As I said before I was never a true gamer on the c64 so can't really answer the question but  with nowadays modern technology I'm sure that today's game composers face quite a challenge as well because the standards are quite high too. It's almost as if you're scoring a movie, and it's not an easy matter, to be successful in this field you really have to know your craft. On the other hand I also agree that in the c64 days you had to be extra creative with the 3 voices and make a good background for the game. And where's this going? Well, new technology will always reveal new and more efficient approaches, and I don't think it should be fought against, rather it should be accepted and used creatively as much as possible...
Since you arrived on the scene, what has been the biggest highlight for you?
Being the ROTY 2007 of course😊 and to see some people really appreciating what I do.
Your final words to the scene?
I want to thank all the people who supported me through the years. I'm really happy that through music I made lots of dear, good friends and as long the scene is about that, I'm in.