PRESS PLAY ON TAPE releases third album HOME COMPUTER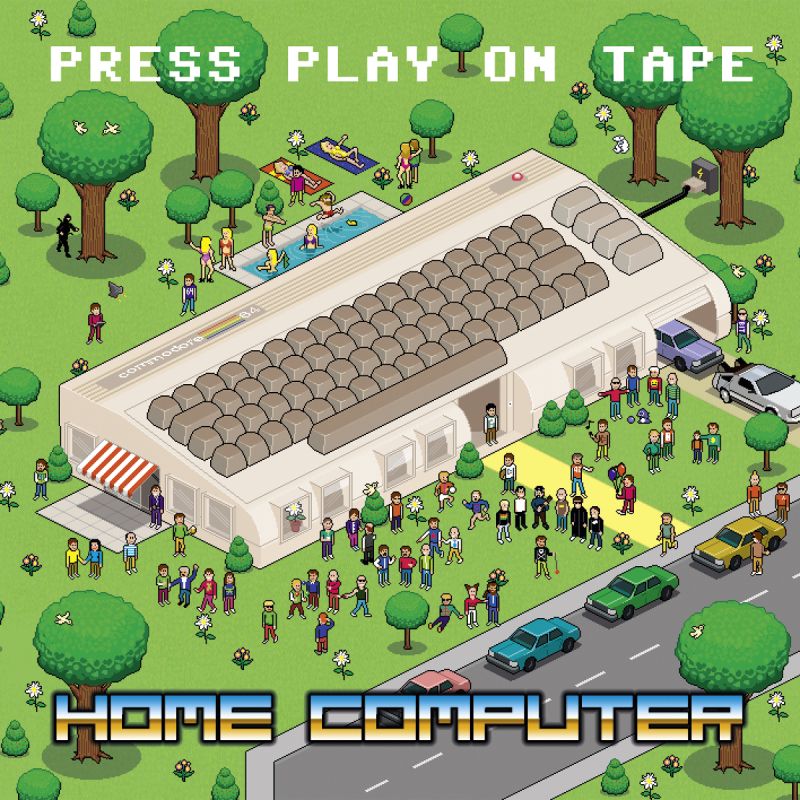 After 8 years of hard work and a lot of procrastination your maybe favorite C64 rock band PRESS PLAY ON TAPE is proud to present the results: 26 tunes bundled in a double CD album with the title HOME COMPUTER. The covered tunes are: Formula 1 Simulator, Winter Games (Hot Dog), Parappa The Rapper 2 (Toasty Buns), Ghosts'n Goblins, Gods (Into The Wonderful),  Nonterraqueous, Future Knight, The Human Race, Knuckle Buster, Lightforce, One Man And His Droid, Rambo: First Blood Part II, The Last Ninja (The Wilderness), Master Of Magic, Aztec Challenge, Thrust, Commando, Sanxion, Shockway Rider, Monty On The Run, and Zoids. Some of them you have seen before from PPOT but these are re-recordings as the band would like to update their renditions of them. Still have your breath? Together with the covered tunes PPOT also releases a small handful of own material where The Man with the Gun is already well known as it was released a while back on YouTube.
The album can be bought on iTunes, c64audio, Maz sounds, SynSoniq and CSW verlag. Have a look at PRESS PLAY ON TAPE's homepageto see more about buying the album.
The physical album comes in a three page digipack with a 32 page booklet with pictures of the band taking you from the earliest years to today. The album cover has already received a lot of attention but have a look for yourself!