CZ Tunes - Legend Of Faerghail (Title Remix)
Track info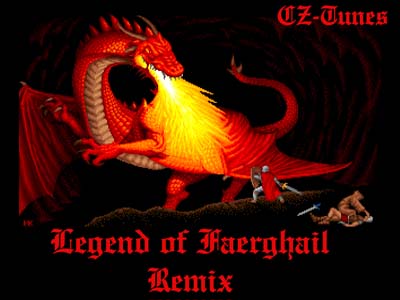 Arranged by:
Member:
Original composed by:
Andreas Starr
Released:
08/03/2009
All-Time charts position:
222
Score:

83%
Story
This is my newest remix from the role-playing game LEGEND OF FAERGHAIL.
Original made by Andreas Starr (Amiga Version)
I hope you like it.
And a BIG THANK YOU for your vote !
nice greets
CZ-Tunes
Shouts
Sisters Of Mercy anyone? I want more, CZ!:-)
Very good work, my friend :)
Nice Work.
Very nice, mellow and atmospheric sound!
Demonstrative Remix Very Good
Great work. Very good song!
Too much repetition.
Nice Track
At last someone to do a remix of the fabolous game Legend of Faerghail. One of the best RPGs ever produced. Sigh! Those where the times.
Very good track, CZ!
Good piece but yes to repetetive so it becomes boring very quick
I want a slower Version too XD
Wow. Well done. Thx very much!:-)
Good job.
Reviews
No reviews available.
Make your vote and be the first to submit a review!