CZ Tunes - Quik & Silva Level 1 Remix (Short Edit)
Track info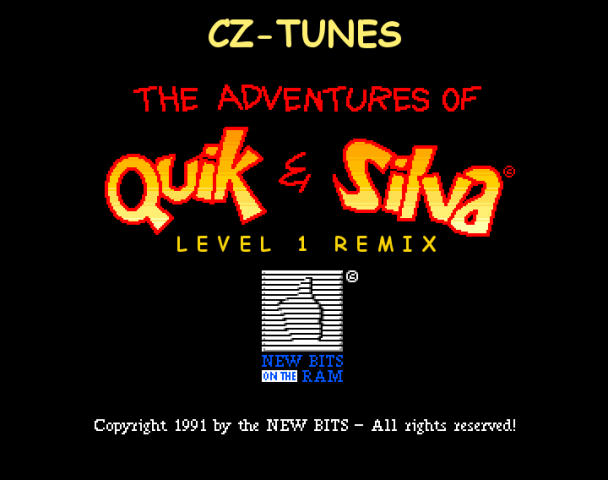 Arranged by:
Member:
Original composed by:
Chris Hülsbeck
Released:
17/06/2010
All-Time charts position:
179
Score:

84%
Story
HI

This is my newest remix.

Quik & Silva Level 1 - original track by  Chris Hülsbeck

I hope you like it.

Thank you for your vote. ;)

Nice greets
CZ-Tunes

- record samples at the beginning are taken from FREESOUND:ORG
  themfisch - old vinyl record
  Halleck - record scratch short

Shouts
Very nice remix. The mixing is screwed up a bit compared to your last version though. Too much high frequencies. A bit nasty Hihats imho...
Hey CZ, I like it. Sounds much like Chris Hülsbeck, so what more to add?
Oldschool style! - For me? ... - just great musx :)
Gefällt mir ;)
Such a bad Game XD, but the Music was great.
The tune is ok, the vocals somehow seem to really work
Great remix, man.
I know this tune! Nicely done.
Reviews
No reviews available.
Make your vote and be the first to submit a review!