Wings Of Death Title Remix
Track info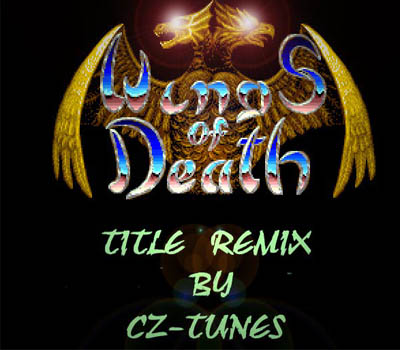 Arranged by:
Member:
Composed by:
Jochen Hippel
Released:
29/06/2009
All-Time charts position:
209
Story
Hi.
Here is my new remix
Wings Of Death (Title Remix)
Original track made by Jochen Hippel , voice from Richard Karsmakers.

I hope you like my remix .

Thank you for your vote.

Nice greets

CZ-Tunes




Shouts
Very close to the original - I like it very much. Very good work CZ!
Powerfull Remix close to the Original I like that.
Nicely mixed and arranged. Almost an exact copy of the original. Maybe one or two surprises would be nice. But a great remix nonetheless.
Good beginig and its stay that way.. No sparks and magic
It`s it! Very cool and nice remix great job!
Very good remix
Well done
Man, this is so good I am getting goose bumps
Voice is by Tim "Manikin" Moss and not Richard "Cronos" Karsmakers
Wow. Great done! Thx!!!
Reviews
No reviews available.
Make your vote and be the first to submit a review!