Ic3m4n - Law Of The West (Honky Tonk Piano)
Track info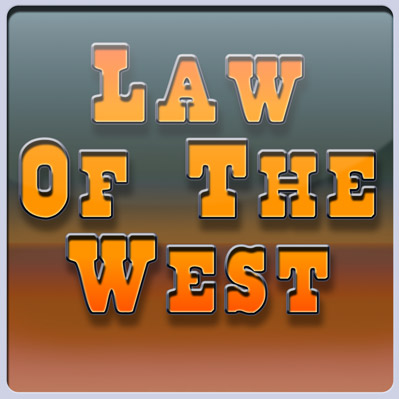 Arranged by:
Member:
Original SID:
Original composed by:
Also check out:
Duration:
3:23
Released:
06/05/2009
All-Time charts position:
1572
Score:

78%
Story

This is a request of some kind. Rob Mason had found a lot of SID music from games, that are not remixed till now...he has quit a list on his page Listening to those SIDs i liked the first subtune of Law Of The West the most...and started to work on it. During a chat, Rob suggested also to include subtune 8 in some way. So i decided to use the 8th subtune as chorus part...since it is in a different key, i had to edit and transpose everything to fit😉 Since the original has not many instruments, i had to add some melodies & instruments.

At first i wanted to make a clean up-to-date version...with cristal clear synths and a pumping bassline, but it would not fit. After getting some feedback, i decided to let this remix grew older...it should sound like playing an old record.

Thank you all for your comments !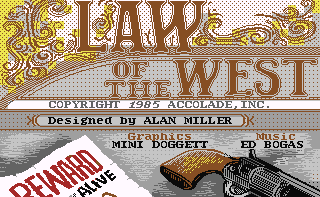 Shouts
Cool :) I like your set of instuments although they sound a bit artificial (effects doesnt help). For me its one of your best tracks
Nice intro! Really courageous to publish a honkey tonk-remix, so you get orange from me!
Funny Idea!
Very great. Loved the game, the SID and love this remix.
Aaaaaahhhhhhh, Ic3m4n... I completely disagree with the crackling sample at the beginning and that annoying background noise trough the entire track. It pulls the remix down... Sorry... Idea and arrangement are worth a red one for sure...:(
Have to agree with Amok. Anyway, great idea really :)
Kinky! :D
I loved that game and its music. I think you have made a worthy remix and I can see that you have put a lot of hard work into it. Nice!
Somewhere in between Good and Very Good. I'm in my generous mood, so let's say Very Good! An inspired piece of work. Great banjo sound - great feeling.:)
What Amok said... Only I'm more annoyed. Crackling doesn't bother me as much as those gaps and clicks. Might be realistic-sounding for an old LP, but the cracks should be
Very good idea.
Reviews
No reviews available.
Make your vote and be the first to submit a review!