TNT - Dragon Ninja Ingame
Track info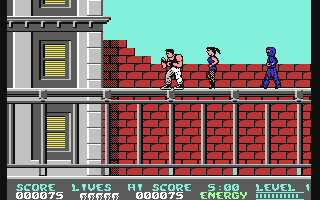 Arranged by:
Member:
Original SID:
Original composed by:
Also check out:
Duration:
5:09
Released:
06/11/2012
All-Time charts position:
3437
Score:

61%
Story
Even though you guys on remix.kwed unfortunately and obviously don't like electro, I keep up creating electronic music without any guitars. Both some remixes and my own stuff.
Here's the tune's text. Parts from the intro and outro were taken from the game's story written on the original box:
Intro
Kidnapped! the headlines scream. The nation is paralyzed in shock. Is it possible? The president kidnapped? Without a moment's hesitation I know who's responsible: The Dragon Ninja. As a bad dude I take to the streets to rescue the president from his clutches.
Text
When I start my mission on the street
I spank everybody in time to the beat
I'm gonna rescue our president
and don't think that I am hesitant
My fist turns your blue ninjas into screwed ninjas
My heel turns your red ninjas into dead ninjas
Ninjas in a green suit will feel my boots
and the women will become anatomical specimen
'cause I'm a brave and I'm invincible
I'm a man with motherfuckin' principles
Don't think there's anything standing in my way
Not in the past, tomorrow and even less today
I'm about to coast to victory
Just a fuckin' few more minutes and you're history
Your ninja waves can't stop me and I get the job done
Whacking through your fucking horde means a lot of fun
Refrain
Dragon Ninja
You will rest in peace
Dragon Ninja
You will decease
Outro
I told you nobody can stop me. Now you got what you deserve.
*door open*
Hey dude, thanks for rescuing me! Let's go for a burger! Hahahaha!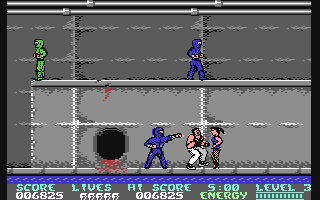 Shouts

nummer2 shouts:
I love your style :) new electro so cool keep on. This cant be voted so average
lomaxx shouts:
Minimalistic, consistent, good within it's style.
Reviews
No reviews available.
Make your vote and be the first to submit a review!