XxDUSTYxX - Jim Power LEVEL1 [Jump'n'Shoot RMX2007]
Track info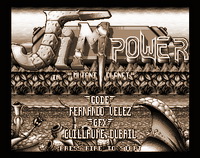 Arranged by:
Member:
Original composed by:
Released:
12/04/2008
All-Time charts position:
322
Score:

80%
Story
Jim Power-Mutant Planet LEVEL1 - Jump'n'Shoot07 Remix

I edited the whole Remix with OctaMed for the last time. For my Remixes to come I'll work with other Software.
I've been tracker-editing for 17 years now - it's about time for a change!😉

I already did an Amiga .MOD-Remix of Jim Power on my AMIGA500 a few years ago, but the samples were horrible.
So I did the whole Remix again and added some leadguitars for more variation. Have a pleasant journey back to the 90's!

XxDUSTYxX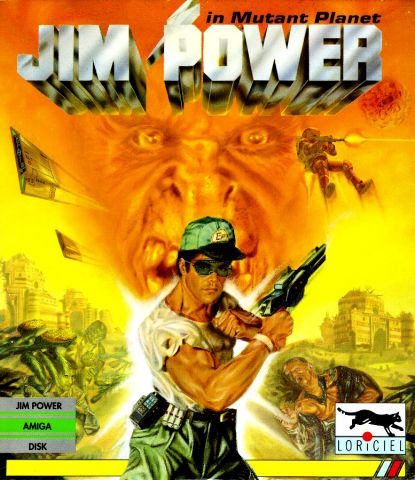 Shouts
Really nice lead guitars but the sound selection overall feels somewhat uninspired. Some true powerchords with the guitars would've enhanced the overall feeling of the track, though...
Very nice guitar, but I absolute hate that lead that starts at 0:19. Awful!
Mmm... The lead doesn't fit in too well, but the guitar sounds much better :-)
As said before, nice guitars, but the Drums are a bit uninspired, and the mix could have done better (some bits are much too loud, others much too weak).
A nice one overall - the arrangement is good (albeit a little crowded at times) and the spirit of Chris' original shines through. The mixing could be better.
Brilliant piece of work. Just great regardless of being an AMIGA remix.
Very nice lead-guitars, but I miss the rhythm-guitars in this remake!
What Makke said...
Strong Sound!!
Catchy tune, I like it.
Ouch, yeah that lead is not very flattering to the rest of the song.
Guitars kick ass but drums shoud better get through it
The guitar was great and you've retained the jumpy-bouncy feeling of the original, but you've also skipped many melodic variations, giving this song a repetitive feel :|
Interesting and fresh version of the beloved Jim Power Music
Lovely work! Top vote.
Very Good Jim Powers Version. Well done.:-)
Brilliant! I'd prefer it less staccato, but this is great, powerful stuff indeed.
Easiest way to describe this is like a non veteran mixer made a good remix..
Reviews
No reviews available.
Make your vote and be the first to submit a review!