g3r
Member Profile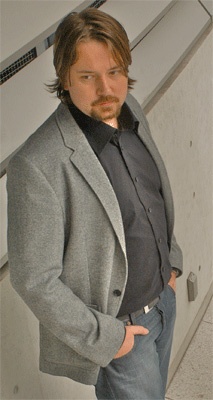 Handle:
g3r
Contact:
Location:
Sweden
Born:
1974
Joined Remix64:
May 2006
Remix projects:
Voting profile:
About me
Me like muzak. Old muzak. New muzak. Blue. Red. All colors and flavours!

Lately I've discovered the joy of isolating myself in the basement for weeks in a row, re-producing old c64 and Amiga tracks. When I am alone in my realm I need nothing from the outside world. Only beer. And snus. Ah, yes and my cat. I am lucky to have a very understanding wife who puts up with my neverending studio-sessions!

When I stumbled across remix64.com and RKO it brought such great memories from the glorious days. And well-produced memories, too! I could not believe that the scene was still so active and that people spent time recreating the tunes that we all used to love so much.

This is a unique and GREAT place that has brought me a lot of happiness. Heaps of love and thanks to the admins and all the great people involved in the project!!
Releases