Stephane Gervais (PsychNerD)
Member Profile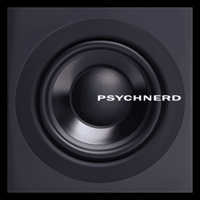 Handle:
PsychNerD
Real name:
Stephane Gervais
Homepage:
Contact:
Location:
Canada
Born:
1973
Joined Remix64:
September 2005
Remix projects:
Voting profile:
About me
What can I say... my interest in electronic music began in the 80s. Without actually knowing why back then, every song with a synth sounded great to me, regardless of the musical style. At the same time, I was offered my first VIC at 12 years old. I grew up addicted to computers and electronic music. Got a C128 for many years and I was introduced to the Amiga by a friend in 1990. They are still my life time favorites.
I started making some modules in the 90s that had a kind of local success. I later sold the A1200 to buy my first hardware synth. It was later, with my first analog synth, a Juno 106, that it all came together: the SID, the 80s, the music, everthing I liked, it was that analog sound. I then discovered techno, trance music and then goa trance. I'm stuck there, even if the genre died in 2000 to leave it's place to Psytrance. I'm proud to be one of the few remaining goa producer, and proud doing it the oldshool way.
I was an outsider back then with my Amiga in a world of PC, I am still one now with my hardware synths and sequencers in a world of software.
Head to http://psychnerd.ca if you want to listen to my other work and do not hesitate to contact me if you need anything!
Releases