News
03/07/2009
It's time for a complete overhaul of the design of AmigaRemix.com, both for the backend and the frontend.
Ziphoid needs your help to make an appealing face for the Amiga remixing community.
02/07/2009
daXX - one of our most prominent Amiga remixers has been interviewed by Volker 'Dr Future' Buckow...
30/06/2009
The submission systems for both Remix.Kwed.Org and AmigaRemix.com have now been switched off until the 24th of August to give the jurors the possibility to rest from their duties and recharge the batteries for the rest of the year.
If you still want to showcase your tracks until the submission is reactivated, feel free to post your tracks on the forum, since there most certainly will be people around to enjoy them during the summer. It could of course also be a good thing even for the remixers to leave the keys for a bit and enjoy the summer. ;)
- Ziphoid & Kwed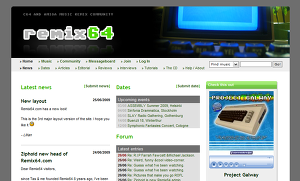 25/06/2009
Remix64.com has a new look!
This is the 3rd major layout version of the site. I hope you like it.😊
- LMan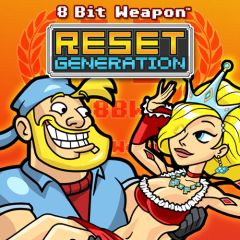 13/06/2009
We're teaming up with
Overclocked Remix
AND Nokia to hook up the artist who can do the best job of remixing and interpreting the
Reset Generation
soundtrack! The Reset Generation soundtrack was composed using primarily a Commodore 64 and a Nintendo NES. There are 21 Tracks to remix and there are midi files available for each track!
Besides getting their ReMix posted to OCR as our first N-Gage mix, we have delivered an amazing phone hookup courtesy of Nokia.
The grand prize... a brand new Nokia N81, a US$399 value, with 8GB of memory including Reset Generation installed!


You have from now until the middle of July to complete as many entries as you want.
But once we hit 11:59PM EST on Friday, July 10th, 2009, we're done accepting contest entries!
All contest entries need to be emailed to admin@ocremix.org, subject Nokia & 8 Bit Weapon! Be sure to mention who was involved & what songs are being ReMixed!
Good Luck!
-Seth & Michelle😊 :]

Submitted by naughtyboy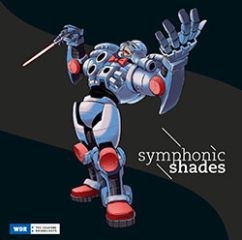 08/06/2009
Sold out way too quick in December last year, now it's back at a reduced price: Minimalist homecomputer sounds of popular C64 and Amiga game soundtracks turned into arrangements for 120 musicians of orchestra and choir - a complete symphonic concert dedicated to Chris Huelsbeck (
Giana Sisters
,
Turrican
...). The songs were rearranged by PC demoscene legend Jonne Valtonen (Purple Motion / Future Crew), director was Grammy-winning artist Arnold Roth.
Price:
17.95 Euro
(instead of 22.00 Euro)
Submitted by MAZ Sound
(Sorry for the delay in putting this online / Remix64 staff)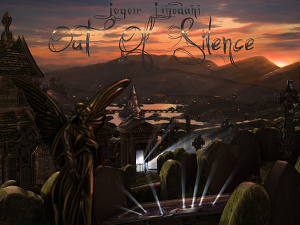 08/06/2009
While the release of the
Immortal 4
CD set is still a couple of months away, you can already win a free copy of the album today:
Immortal
series producer Jan Zottmann, demo scene legend Jogeir Liljedahl, and veteran game music composer Bjorn Lynne have prepared a competition exclusively for the members of the Remix64 forum. What do you have to do? Find out here: http://www.remix64.com/board/viewtopic.php?f=5&t=6110&start=16

Submitted by Jim Power
08/06/2009
Hi all,
the emailing problems that prevented people from signing up have now been resolved. Reminder emails have been sent to everyone who had registered in that time.
Thanks to Chris, Ziphoid ans Fnordpojk for helping me fix this.
- LMan
21/04/2009
Sony Creative Software has released our loop and sample library called, 8 Bit Weapon: A Chiptune Odyssey today!

The library contains real sounds from each of the following computers/consoles: Apple II, Commodore 64, NES, Gameboy,
and the Atari 2600. Each system library has everything from drums, bass and synth to special effects. Both Michelle (aka ComputeHer) and I have featured song demos built into the collection to boot!
The sound library works with ACID, Ableton Live, Cubase, Garage Band, Logic, Soundtrack, and more!
Users who purchase the Green Downloadable version of the Sony loop library will get the full MP3 release of our Electric High EP plus an exclusive track Break Beat Bonanza as an added bonus!

Enjoy ~!
- Seth & Michelle😊 :]
www.8bitweapon.com
www.computeher.net

Submitted by naughtyboy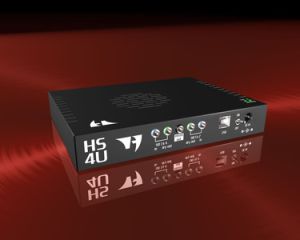 14/04/2009
The HardSID Team has released a Winamp Plugin for the HardSID hardware. Features:
Seek in .sid files on cycle-accurate SID hardware

Remote-control your SID files using an IR remote controller (free plugin required)

Enjoy the benefits of Winamp playlists (+song-length support)
Put sub-songs on your playlists (not just the default-song)

Build community SID listening stats
Go to
www.hardsid.com
for further details.