News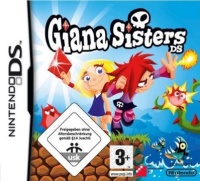 09/04/2009
Since a few days ago the new remake from Giana Sisters is exclusively available for Nintendo DS. The game features 80 new levels in 8 different worlds, enhanced graphics and some new ideas using the DS microphone as well as a new soundtrack by "Fabian del Priore". The game is available in many online shops or german Amazon portal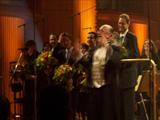 27/03/2009
Tickets for "Sinfonia Drammatica" are on sale now at
www.ticnet.se
(search for: sinfonia drammatica). For the video game music concert on
August 4, 2009 in Stockholm
, Chris Huelsbeck himself selected eight titles from "Symphonic Shades" which will be performed by the Royal Stockholm Philharmonic Orchestra in Sweden again: "Grand Monster Slam", "X-Out", "Gem'X", "Apidya II", "R-Type", "Jim Power in Mutant Planet", "The Great Giana Sisters" and "Turrican II - The Final Fight".
Additionally, the concert will feature titles from the CD album "drammatica" by Yoko Shimomura, famous for soundtracks to video games such as "Legend of Mana" and "Kingdom Hearts".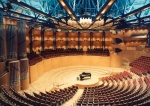 09/03/2009
The WDR Radio Orchestra and the WDR Radio Choir will present the "Symphonic Fantasies" concert on
Saturday, September 12, 2009 at 8:00 p.m.
at the Philharmonic Hall in Cologne, Germany. This event will feature music from the video game soundtracks of Square Enix.
Jonne Valtonen, who will be responsible for arranging all the music, composed the official opening fanfare that has been recorded at the Funkhaus Wallrafplatz recently. It can be watched on
YouTube
already.
Tickets for "Symphonic Fantasies" are on sale at
Kölnticket
(search for: Symphonic Fantasies).
02/03/2009
Chris Abbott of C64Audio.com has launched a new "So-bad-it's-good" remix competition to produce intentionally bad remixes for a new free album "Worst Remixes Ever", with a price for one lucky winner of 10 CDs! Mend a leg! Strike a light!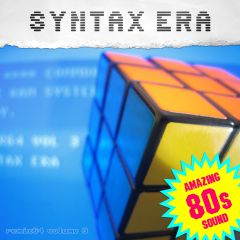 08/02/2009
ObscureInternet.com has posted a belated review of SYNTAX ERA - Remix64 Volume 3

Submitted by c64glen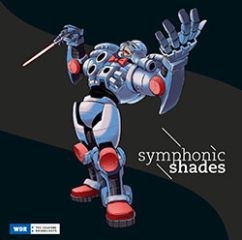 03/02/2009
The Symphonic Shades CD was sold out within a few weeks. Now the complete album is available at
iTunes
. If you missed to buy one of the limited CD's, you should take a look there. Other distributors like Amazon and eMusic will follow soon.
30/01/2009
Oh yes, once again PRESS PLAY ON TAPE is playing at The Rock in Copenhagen,
March 21st 2009
. This time together with Reyn Ouwehand who will be the supporting act. Usually the place is filled with C64 music enthusiasts so if you really want to go, get your tickets now.
Also, PRESS PLAY ON TAPE have released one of their intro videos, namely "Retro Action". This one is with Claudia Romani in a video tribute to Benni Benassi's Satisfaction. Take a C64, a C2N, a 1541, tapes and disks, and a girl in a bikini and
*tadaaa*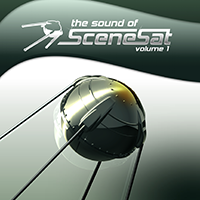 23/01/2009
You may have heard of SceneSat Radio, the scene radio project started by Hazel, Ziphoid and a number of other scene folks last year. Our goal is to spread scene music to a wider audience and promote all the good music out there. After a long beta period (hey, if Google can do it, why can't we?) it is finally ready for takeoff.
So, nerds and nerdettes, mark February 7th, 20:00 CET in your calendar and get ready for a massive launch, including:
Brand spanking new web page, with member area, forums, lots of scene info - oodles of stuff!
Several scene personalities with us live at the launch show
Scene-related contests with music- and scene-related schwag to win!
And last but not least..
Today we announce the forthcoming scene compilation The Sound of SceneSat volume 1, consisting of new and exclusive works from some of the scene's finest musicians!

Submitted by fnordpojk
23/01/2009
After years of absence from the remixing scene,
Instant Remedy
is finally ready to give the fans a second injection of his all-healing dance beats, this time in the shape of a remix album concentrating on the Commodore Amiga: many of the popular and big titles from the 16-bit era will be included and of course rendered into booty-shaking, dance-friendly versions with that instantly recognizable IR trademark sound. The tracklisting of the CD is still a secret, but tunes like "Project X" or "Lotus Turbo Challenge 2" are destined to be included - and what kind of Amiga album would possibly be complete without music by Hülsbeck and Hippel?
Instant Remedy began his remixing career a decade ago and quickly became known as a dance remix whiz when his takes on "Commando", "Last Ninja", or "Comic Bakery" were released. The enthusiastic feedback he received from listeners soon led to the production of a proper SID remix album published by C64Audio.com in 2002 (now sold out, but available as a digital download from
www.c64audio.com
).
Says Martin (aka Instant Remedy): "I have thought about making Amiga remixes for quite a while, but was never able to get myself to begin. They are quite different from SID remixes since you have a second dimension to cover: the samples technology available on the 16-bit computer. Amiga tunes get their special sound and atmosphere by using samples on top of the melody to describe the music. My vision is to stay true to the original compositions but within the boundaries of a dance style remix. And it really feels good to be back…"
It has also been revealed that a fourth (and possibly final) album in the acclaimed
"Immortal"
series is currently being worked on. Created by Portuguese Ruben Monteiro back in 1997, the idea behind
the "Immortal" project
is to have popular tunes from Commodore Amiga games arranged for CD by the original composers whenever possible. Artists like Allister Brimble, Chris Hülsbeck, Andrew Barnabas, Tim Wright, Jason Page or the late Richard Joseph have contributed exclusive studio versions of their game soundtracks in the past. The most recent volume was released in 2006 and featured over 150 minutes of music from 35 Amiga titles.
Says executive producer Jan Zottmann: "I think I have been talking about the fourth album on a number of occasions already, but it was never announced properly. So here you finally have it… we're working on it, and it is going to be a massive double CD set once again! The list of contributors includes a number of familiar faces, but also some composers who are new to the series, for instance Jean Baudlot, Mark Knight or Raymond Usher".

Submitted by Jim Power
22/01/2009
The WDR Radio Orchestra Cologne and the WDR Radio Choir Cologne will present the "Symphonic Fantasies" concert on Saturday, September 12, 2009 at 8 PM. This highly anticipated concert will feature music from the video game soundtracks of Square Enix. The Japanese company Square Enix is rated as one of the world's best known producers of digital entertainment software.

Jonne Valtonen, the award-winning Finnish composer and arranger, has been hired to arrange the music for the "Symphonic Fantasies" concert in Cologne exclusively, using classics such as "Final Fantasy", "Chrono Trigger", "Chrono Cross", "Kingdom Hearts" and "Secret of Mana". Though Valtonen has amazed fans and critics alike with his scores for video game concerts all over the world, "Symphonic Fantasies" just may be his biggest challenge to date. Grammy-winning artist Arnold Roth will conduct the 70 minutes long concert. Roth is a classical trained violinist, conductor and composer.

Tickets for "Symphonic Fantasies" are available now, ranging from EUR 6 to EUR 30. Pupils, students up to 35 years, trainees, severely handicapped persons, people who do military service or alternative service and holders of the Cologne Pass get a 50% discount on the regular ticket price by presenting a certificate.

The tickets are on sale at Kölnticket and Ticketonline.