News
17/02/2019
Read all about it here.
06/02/2019
You, the people, have spoken. The results are in, and will be presented in a live radio show:
Tune in to SLAY Radio on Sunday, 17th February 2019, 18:00 CET
The show will be hosted by Ziona, Slaygon and Boz, and probably surprise guests. From the SLAY Radio team: The time has come to celebrate and acknowledge the remixers' work in the C64 and Amiga community by presenting the yearly ROTY Awards, as voted by the users at www.remix64.com. This year it's SLAY Radio's turn to give out the awards and give you a run-down of what happened in 2018.
As it is tradition, SLAY Radio and SceneSat Radio band together for this special occasion to broadcast the show on both channels.
18/01/2019
The voting deadline for the Remixer of the Year Awards 2018 is approaching, so by all means go and vote for your favourite tunes and artists of 2018!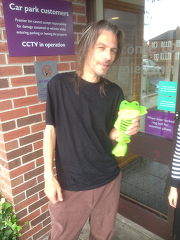 05/10/2018
A legend checks out way too early...
You've probably heard by now about the passing of Ben Daglish on 1st October. Having beaten cancer once, many of us were lulled into a false sense of security by the stability of his condition. However, following a short hospitalisation, he died of complications on Monday morning.

This is Remix64 so I don't need to list all the tunes he did: you have HVSC for that. But we'll all miss him terribly: he was the beating heart of the scene: not just a figure from history, but a living breathing legend who many of us had the privilege to meet, befriend, and even perform and compose with. We all have our own memories, and people all over the Internet are sharing theirs: he touched so many lives it's incredible.

Rock on, Ben. Give Richard our love. ❤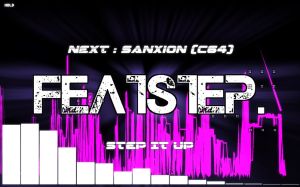 Promotion
FEATSTEP Remix 2! (Android) will remix .mp3 Audio / .mp4 Video to play as close to the 'tune' of your .SIDs as possible! Performance is better on newer devices; it sometimes runs with occational & inermittant pauses on my 4 year old tablet. The following demonstartion video was recorded with the software running on a PC for this reason.

While availible on Googe Play! for $2.99 (..in Canada only)..
I am sharing the current version with the worldly C64 .SID scene for FREE via this download link :
http://www.featstep.ca/featstepromo.apk
(This is the same file as the $2.99 Google Play release.)

FEATSTEP REMIX! (1 and 2) has been in constant development for about 3 years.

Developing this software I thought I could support myself with sales, though I have never actually successfully sold 1 copy to-date.
Any promotion you can do will be greatly appreciated, whether users download it for FREE from the promo link, or choose to pay $2.99 on Google Play. (Please concider paying as a Donation, I am now near bankrupt and homeless from working on it 24/7 and not selling any copies).

Also, If you enjoy FEATSTEP Remix 2! please share it with your friends 😊 (Either for FREE or at $2.99) ;)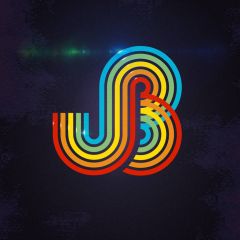 27/08/2018
Our beloved C64 musician, Johannes Bjerregaard has been recently diagnosed with cancer and needs our help. A remix album honoring his C64 tunes has just been published with all proceeds from the sale of the album benefiting Johannes Bjerregaard directly.

Among several classic Bjerregaard remixes there are also two new remixes available on this album: a re-interpretation of Rockbuster by Wobbler, and NecroPolo's Zoom. Enhanced versions of a few other remixes are also appearing on this album for the first time. Please, consider supporting the Bjerregaard family by purchasing the album on Bandcamp here.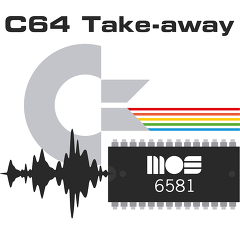 15/05/2018
It turns out that being patient for 4 years, 5 months and 3 days pays off in the end. The new episode of the C64 Take-away podcast was released yesterday. Jan is back with 65 minutes of remixes, chiptunes and news from the world of C64-related music.
Due to some technical circumstances, you are urged to delete the old feedburner.com feed from your podcast clients/RSS readers and sign up for the new feed to keep yourself updated of future episodes.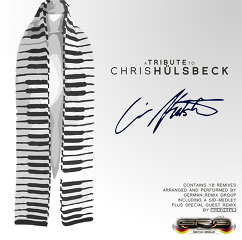 02/03/2018
Today the German Remix Group (GRG) released its fourth tribute-album. The new album is dedicated to the sounds of Chris Hülsbeck, and consequently the album is called A Tribute to Chris Hülsbeck. It contains 19 tracks from CZ-Tunes, Dr.Future, Mitch van Hayden, SigmaZeven, Snake-TMF, SunSpire and Tronimal (guest remixer). It features many different styles, from 80s pop and dance up to orchestral sounds. This huge album, spanning over 90 minutes of play time, is not only their longest album (so far), it's also their first release of a double CD which can be downloaded digitally for free or listened dirctly to via the GRG website.
21/02/2018
Check out the results, click the link below!
14/02/2018
Yet again, we celebrate and acknowledge the work of the remixers in the C64 and Amiga community by presenting the yearly ROTY 2017 Awards, as voted by the users at remix64.com.
The date is 21/02/2018
20:00 CET
This year it's SceneSat Radio's turn to give out the awards and give you a run-down of what happened in 2017.
As usual the show will be jointly broadcast on SceneSat Radio and SLAY Radio, and show chat will be on EFNet in the channel #remix64.