News

25/11/2012
Even little girls are getting old one day. Once upon a time, in 1987 to be precise, we played around with two cute girls on C64 and Amiga: The Great Giana Sisters. A great jump 'n run game in the style of Mario, featuring fantastic music by sound magician Chris Hülsbeck. Now, 25 years later, a new game with the twin girls has been released. After a successful Kickstarter campaign Giana Sisters: Twisted Dreams was brought to life by Black Forest Games. With music by Chris Hülsbeck himself, Fabian del Priore and the metal guys from Machinae Supremacy plus awesome graphics where you can switch fluently between the beautiful landscapes and dark places this download title captured our hearts by storm.

30/09/2012
Episode #158 - Tribute to Psygnosis, Part 2: Racing on top of the PSone
Hello and welcome to part 2 of our journey through the beautiful sound universe of Psygnosis games. We're moving on and crossing the timeline when the boys and girls from Liverpool switched from Amiga to console gaming, especially the PlayStation. For example, they created WipEout, the first new media sensation which made video games interesting to a broader audience.
24/09/2012
On August, the 22nd of 2012, the SHADOW OF THE BEAST (Sony) fell over Sony Studio Liverpool, better known as Psygnosis. After producing AWESOME games for 28 years the MENACE couldn't be stopped. Game over for a company who wrote a big chapter into the book of history of computer and video games. BitFellas says thank you for creating and publishing milestones like Lemmings, Barbarian, the Beast trilogy, WipEout and many  more gems, including some of the best box art of all time.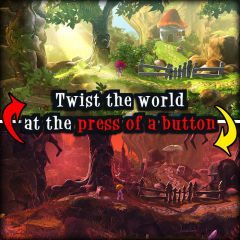 16/08/2012
A new giana sisters game, Project Giana is on Kickstarter and still needs some funding. The game will include an original two-layered score with fresh music by Chris Hülsbeck, Fabian Del Priore and Machinae Supremacy.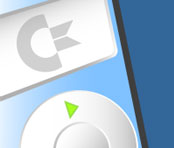 16/07/2012
New uploads to Remix.Kwed.Org will be disabled for the month of August 2012, to give the staff a well-deserved break.
Upload your work before July 30th 8AM (CET) to have it processed before the break.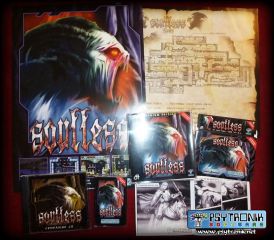 08/06/2012
Soulless a new c64 game has just been released on cartridge, disk and cassette.
It comes complete with map/poster, comic and companion cd.
Available from:

Submitted by Smila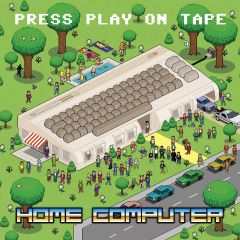 16/05/2012
After 8 years of hard work and a lot of procrastination your maybe favorite C64 rock band PRESS PLAY ON TAPE is proud to present the results: 26 tunes bundled in a double CD album with the title HOME COMPUTER. The covered tunes are: Formula 1 Simulator, Winter Games (Hot Dog), Parappa The Rapper 2 (Toasty Buns), Ghosts'n Goblins, Gods (Into The Wonderful),  Nonterraqueous, Future Knight, The Human Race, Knuckle Buster, Lightforce, One Man And His Droid, Rambo: First Blood Part II, The Last Ninja (The Wilderness), Master Of Magic, Aztec Challenge, Thrust, Commando, Sanxion, Shockway Rider, Monty On The Run, and Zoids. Some of them you have seen before from PPOT but these are re-recordings as the band would like to update their renditions of them. Still have your breath? Together with the covered tunes PPOT also releases a small handful of own material where The Man with the Gun is already well known as it was released a while back on YouTube.
The album can be bought on iTunes, c64audio, Maz sounds, SynSoniq and CSW verlag. Have a look at PRESS PLAY ON TAPE's homepageto see more about buying the album.
The physical album comes in a three page digipack with a 32 page booklet with pictures of the band taking you from the earliest years to today. The album cover has already received a lot of attention but have a look for yourself!

Submitted by beyond

14/05/2012
This is taken from the official BitJam podcast website at http://podcast.bitfellas.org:
BitJam Episode #151 - Turrican Special
The classic Turrican games brought nonstop action to all gaming systems of the 80's and 90's (including the C64, Amiga, Atari ST and PC, as well as the Sega Genesis and Super Nintendo). The beautiful synthesizer soundtracks for the series were created by Chris Huelsbeck, arguably one of today's most popular game music composers in the world. His music certainly played a major role in shaping Turrican into a digital legend over the years. Chris has recently announced plans to bring the cosmic warrior back from retirement, with the production of a Soundtrack Anthology - an epic limited edition box set of no less than four CDs, which will feature almost every melody from the saga in newly arranged and recorded versions! More information on this box set, which will only be available until June 3rd, 2012, can be found at www.turricansoundtrack.com.

Almost two decades after the last Turrican title was released, BitJam pays tribute to these games and their wonderful music with a dedicated podcast episode. Featured tracks include remixes by Chris himself, as well as a selection of fan arrangements, handpicked by Huelsbeck and the co-producers of his Turrican Soundtrack Anthology.

Mixing by Vincenzo, logo #151 by H2O, compiled by Chris Huelsbeck, Jan Zottmann & Thomas Böcker.

Submitted by Bobic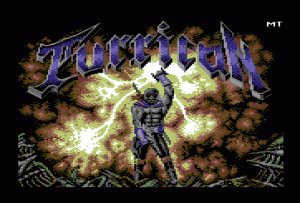 16/04/2012
Featuring a cosmic hero in a silver battlesuit, the »Turrican« series of games brought nonstop action to all gaming systems of the 80's and 90's. The beautiful synthesizer scores for these games were created by Chris Huelsbeck, arguably one of today's most popular game music composers in the world. Huelsbeck's soundtracks certainly played a major role in shaping »Turrican« into a digital legend over the years. Almost 20 years have passed since the last game in the series was released, but Chris has big plans to bring »Turrican« back from retirement –at least musically– with the production of the »Turrican Soundtrack Anthology«.