Remixer Of The Year 2002
Remixer Of The Year
1.
Mahoney
28
2.
Glyn R. Brown
24
3.
DHS
5
PPOT
4.
Jeroen Breebaart
4
5.
Cirdan
3
Instant Remedy
Markus Schneider
Rauli
6.
Chris Abbott
2
LMan
Machinae Supremacy
Trace
7.
Makke
1
Puffy64
Slow Poison
Sonic Wanderer
Best Remix
1.
Firelord - Symphonic
19
2.
Armageddon Man - Mahoney
17
3.
Comic Bakery - PPOT
7
4.
Sidology Episode 3 - Machinae Supremacy
6
5.
Thanatos - DHS
5
6.
Beyond the Zero - Sonic Wanderer
3
Giana Sisters - Dr Future
International Karate - Jeroen Breebaart
Last Ninja 3 - Cirdan
Rhaa Lovely II - Mahoney
7.
Deltasisters - Puffy64 & Kermit
2
Ducks Ahoy - Stello Doussis
Rambo/Bombo/Impossible Mission - Mahoney
Skate Or Die - Rob Brooks
Task 3 - Trace & Mahoney
The Fourth Protocol - Saul Cross
Thrust - Jeroen Breebaart
8.
Ark Pandora - PPOT
1
Armalyte BIT3 Rock Mix 2002 - Puffy64
Comic Bakery - DHS
Giana Sisters - Machinae Supremacy
Gordian Tomb Adventures - Glyn R. Brown
Last Ninja 3 - Markus Schneider
M.U.L.E - Mahoney
Most Innovative Mix
1.
Armageddon Man - Mahoney
16
2.
Comic Bakery - PPOT
7
3.
M.U.L.E - Mahoney
5
4.
Crown - Markus Schneider
4
5.
DHS: Comic Backery Larger than NO Remix
3
Ducks Ahoy - Stello Doussis
IK+ - Instant Remedy
Rambo and Bombo... - Mahoney
6.
Black Lamp - Mahoney
2
Furycalypse Now - Axeman
Great Giana Sisters - Dr Future
Machinae Supremacy - sidology
Paradroid - Rauli
Task 3 - Trace & Mahoney
Wizball - Slow Poison
7.
Ark Pandora - PPOT
1
Great Giana Sisters - Radiuz
Thanatos - DHS
DeltaSisters - Puffy64 & Kermit
Best Newcomer
1.
Markus Schneider
13
2.
Cirdan
6
Rauli
Ocean
4
3.
Chosc
3
Machinae Supremacy
Padre Vincenzo
Rafael Dyll
4.
Bluefugue
2
Jason and Emma Page
Radiuz
RBT
Saul Cross
The Wingless
5.
Geir Ola Brandal
1
Sidicium
Stello Doussis
Will Morton
Best CD
1.
Remix64 - The CD
20
2.
Instant Remedy
15
3.
Back in Time 3
9
4.
Galway Remixed
6
5.
Karma 64
4
6.
Back in Time 2
3
Immortal 3
7.
Immortal 2
1
8.
Martin Galway Remixed
Best scene related website
1.
Remix64
22
2.
Remix.Kwed.Org
21
3.
c64.org
8
Lemon 64
4.
c64HQ.com
4
HVSC
5.
SidSyn.com
3
6.
c64Audio.com
2
7.
ZZap64
1
Favourite Composer
1.
Rob Hubbard
17
2.
Martin Galway
12
3.
Tim Follin
10
4.
Jeroen Tel
8
5.
David Whittaker
7
6.
Ben Daglish
5
Chris Huelsbeck
7.
Dave Warhol
3
8.
Peter Liepa
2
Though Glyn R Brown has been trading places all year with Machinae supremacy with his awesome remix of Firelord and his top 10 hit Gordians Tomb. Mahoney narrowly wins 1st place this year.

Mahoney's vocal armageddon man placed him as high as 3rd position in the remix64 charts with a superbly perfromed piece of music.

Mahoney is famed for his diverse work and his originality which has brought a new fresh lease of life to the scene.
Last years winner 02 completely exits the rankings due to that no work has been made available last year despite his work on the remix64 vol 2 CD and the joint collaboration with marcel donne on the sidologie CD.
it's no suprise that Glyn wins best remix, but again it was very narrow with mahoney's Armageddon man coming a very close second.
Markus Schneider easily wins the best newcomer and also comes in a respectable joint 5th in the remixer of the year.
Suprisingly for me Remix64 CD finished top of the charts for the best CD, five points clear of instant remedy and 11 points clear of Back In Time 3.
Now the closest result came for best website. Last year Remix64 won significantly over RKO, but this year the websites are near equal with remix64 just getting it's nose ahead by one point.
Rob Hubbard wins the best musician with no real suprise and martin galway finishing 2nd, also to no real suprise.
The Following people win copies of Immortal 2:
Mahoney (winner of remixer of the year)

And someone with the nick: GASTEL.
If both winners could contact me at: tas"remix64.com sending me their postal address then the CD's will be sent shortly.
---
18/01/2019
The voting deadline for the Remixer of the Year Awards 2018 is approaching, so by all means go and vote for your favourite tunes and artists of 2018!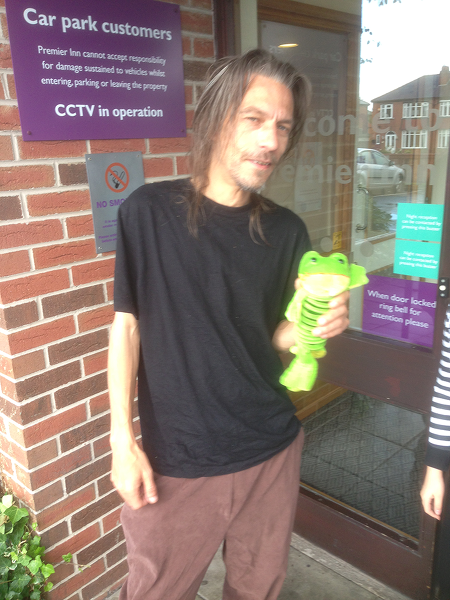 05/10/2018
A legend checks out way too early...
You've probably heard by now about the passing of Ben Daglish on 1st October. Having beaten cancer once, many of us were lulled into a false sense of security by the stability of his condition. However, following a short hospitalisation, he died of complications on Monday morning.

This is Remix64 so I don't need to list all the tunes he did: you have HVSC for that. But we'll all miss him terribly: he was the beating heart of the scene: not just a figure from history, but a living breathing legend who many of us had the privilege to meet, befriend, and even perform and compose with. We all have our own memories, and people all over the Internet are sharing theirs: he touched so many lives it's incredible.

Rock on, Ben. Give Richard our love. ❤

Free Promo
FEATSTEP Remix 2! (Android) will remix .mp3 Audio / .mp4 Video to play as close to the 'tune' of your .SIDs as possible! Performance is better on newer devices; it sometimes runs with occational & inermittant pauses on my 4 year old tablet. The following demonstartion video was recorded with the software running on a PC for this reason.

While availible on Googe Play! for $2.99 (..in Canada only)..
I am sharing the current version with the worldly C64 .SID scene for FREE via this download link :
http://www.featstep.ca/featstepromo.apk
(This is the same file as the $2.99 Google Play release.)

FEATSTEP REMIX! (1 and 2) has been in constant development for about 3 years.

Developing this software I thought I could support myself with sales, though I have never actually successfully sold 1 copy to-date.
Any promotion you can do will be greatly appreciated, whether users download it for FREE from the promo link, or choose to pay $2.99 on Google Play. (Please concider paying as a Donation, I am now near bankrupt and homeless from working on it 24/7 and not selling any copies).

Also, If you enjoy FEATSTEP Remix 2! please share it with your friends 😊 (Either for FREE or at $2.99) ;)
 
Submitted by -FEATSTEP-
Check this out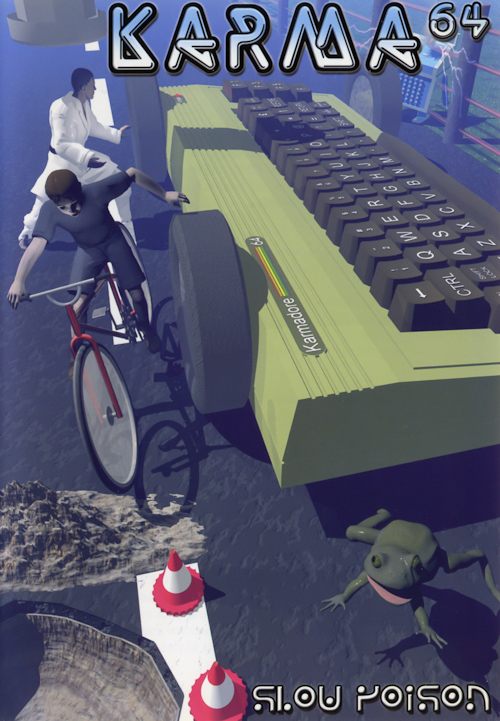 Karma64
by Chris Abbott and Alistair Bowness (Boz)
This CD is really four albums in one. First, it presents dance versions of popular C64 tunes which were first put together to be played at the very first Back in Time live event. Second, it presents what we regard as the ultimate versions of tunes which first featured on "Back in Time 1", such as Crazy Comets, or Monty on the Run. Third, it brings a new and experimental vibe to some popular pieces like Wizball and Mutants. And lastly, it is a testing ground for some of the ear-candy New Age ideas that later found their way into Crystal Dreamscapes.
Listening Recommendation


Mission of Mercy (Film Score)
Arranged by Peter Clarke
It's always a treat to listen to a SID composer's own remake of his old tune - and this one goes way beyond being just a treat! Even without your "cue-list", the music here clearly tells a whole story, and it is, indeed, very cinematic - from the melancholic intro through the quiet but nervous anticipation in the middle to the cheerful ending. The introduction of the harpsichord (or dulcimer?) at 1:21 is an unusual and rather unique touch. I quite like it! This is a memorable arrangement for sure. Its only fault is the sudden ending - sounds like there was more to come, but it was faded out...
Review by LaLa
Random review


Primary Star
Arranged by Dafunk
love this song, when life gives me crap i'm being comforted with my hobby <3. also just a awesome song
Review by sparcie
Latest Review


Firelord (from 8Bit Symphony)
Arranged by Glyn R Brown
Well, I have a problem with that track. The old Remix from 2002 was epic, is still one of my absolute favourites. But - which word is higher than epic? Let me say it this way - This track here is the most epic track ever!!! I'm absolutely happy to see you back, Mr Brown. Last years you were very silent. And you, Sir, are now my first nominee for ROTY 2019.
Review by Grigul