Remixer Of The Year 2002
Remixer Of The Year
1.
Mahoney
28
2.
Glyn R. Brown
24
3.
DHS
5
PPOT
4.
Jeroen Breebaart
4
5.
Cirdan
3
Instant Remedy
Markus Schneider
Rauli
6.
Chris Abbott
2
LMan
Machinae Supremacy
Trace
7.
Makke
1
Puffy64
Slow Poison
Sonic Wanderer
Best Remix
1.
Firelord - Symphonic
19
2.
Armageddon Man - Mahoney
17
3.
Comic Bakery - PPOT
7
4.
Sidology Episode 3 - Machinae Supremacy
6
5.
Thanatos - DHS
5
6.
Beyond the Zero - Sonic Wanderer
3
Giana Sisters - Dr Future
International Karate - Jeroen Breebaart
Last Ninja 3 - Cirdan
Rhaa Lovely II - Mahoney
7.
Deltasisters - Puffy64 & Kermit
2
Ducks Ahoy - Stello Doussis
Rambo/Bombo/Impossible Mission - Mahoney
Skate Or Die - Rob Brooks
Task 3 - Trace & Mahoney
The Fourth Protocol - Saul Cross
Thrust - Jeroen Breebaart
8.
Ark Pandora - PPOT
1
Armalyte BIT3 Rock Mix 2002 - Puffy64
Comic Bakery - DHS
Giana Sisters - Machinae Supremacy
Gordian Tomb Adventures - Glyn R. Brown
Last Ninja 3 - Markus Schneider
M.U.L.E - Mahoney
Most Innovative Mix
1.
Armageddon Man - Mahoney
16
2.
Comic Bakery - PPOT
7
3.
M.U.L.E - Mahoney
5
4.
Crown - Markus Schneider
4
5.
DHS: Comic Backery Larger than NO Remix
3
Ducks Ahoy - Stello Doussis
IK+ - Instant Remedy
Rambo and Bombo... - Mahoney
6.
Black Lamp - Mahoney
2
Furycalypse Now - Axeman
Great Giana Sisters - Dr Future
Machinae Supremacy - sidology
Paradroid - Rauli
Task 3 - Trace & Mahoney
Wizball - Slow Poison
7.
Ark Pandora - PPOT
1
Great Giana Sisters - Radiuz
Thanatos - DHS
DeltaSisters - Puffy64 & Kermit
Best Newcomer
1.
Markus Schneider
13
2.
Cirdan
6
Rauli
Ocean
4
3.
Chosc
3
Machinae Supremacy
Padre Vincenzo
Rafael Dyll
4.
Bluefugue
2
Jason and Emma Page
Radiuz
RBT
Saul Cross
The Wingless
5.
Geir Ola Brandal
1
Sidicium
Stello Doussis
Will Morton
Best CD
1.
Remix64 - The CD
20
2.
Instant Remedy
15
3.
Back in Time 3
9
4.
Galway Remixed
6
5.
Karma 64
4
6.
Back in Time 2
3
Immortal 3
7.
Immortal 2
1
8.
Martin Galway Remixed
Best scene related website
1.
Remix64
22
2.
Remix.Kwed.Org
21
3.
c64.org
8
Lemon 64
4.
c64HQ.com
4
HVSC
5.
SidSyn.com
3
6.
c64Audio.com
2
7.
ZZap64
1
Favourite Composer
1.
Rob Hubbard
17
2.
Martin Galway
12
3.
Tim Follin
10
4.
Jeroen Tel
8
5.
David Whittaker
7
6.
Ben Daglish
5
Chris Huelsbeck
7.
Dave Warhol
3
8.
Peter Liepa
2
Though Glyn R Brown has been trading places all year with Machinae supremacy with his awesome remix of Firelord and his top 10 hit Gordians Tomb. Mahoney narrowly wins 1st place this year.

Mahoney's vocal armageddon man placed him as high as 3rd position in the remix64 charts with a superbly perfromed piece of music.

Mahoney is famed for his diverse work and his originality which has brought a new fresh lease of life to the scene.
Last years winner 02 completely exits the rankings due to that no work has been made available last year despite his work on the remix64 vol 2 CD and the joint collaboration with marcel donne on the sidologie CD.
it's no suprise that Glyn wins best remix, but again it was very narrow with mahoney's Armageddon man coming a very close second.
Markus Schneider easily wins the best newcomer and also comes in a respectable joint 5th in the remixer of the year.
Suprisingly for me Remix64 CD finished top of the charts for the best CD, five points clear of instant remedy and 11 points clear of Back In Time 3.
Now the closest result came for best website. Last year Remix64 won significantly over RKO, but this year the websites are near equal with remix64 just getting it's nose ahead by one point.
Rob Hubbard wins the best musician with no real suprise and martin galway finishing 2nd, also to no real suprise.
The Following people win copies of Immortal 2:
Mahoney (winner of remixer of the year)

And someone with the nick: GASTEL.
If both winners could contact me at: tas"remix64.com sending me their postal address then the CD's will be sent shortly.
---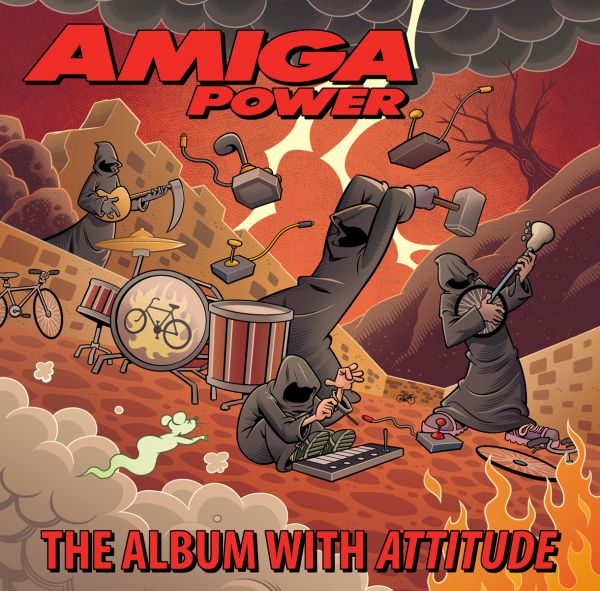 28/04/2019
Today is the final day of the kickstarter with massive talent involved, so if you want to participate, head there now.
The organiser Matt Smith wrote about it:
Splendidly, as we head into the last day of the campaign, we've hit the £19,000 mark and unlocked a new stretch goal. The deluxe liner notes booklet accompanying the AP album (in both its digital and physical incarnations) will now feature a full 100 pages of groovy stuff, including a special Complete Control section written by Rich Pelley, in which he'll endeavour to provide solutions to all your problems – game-related or otherwise. Hurrah!

How much more can we accomplish in the next few hours? With your help, we could yet hit another stretch goal! There's still time to support the project if you haven't already, and continuing to spread the word about it would be a massive help too. Just click the link above for more information!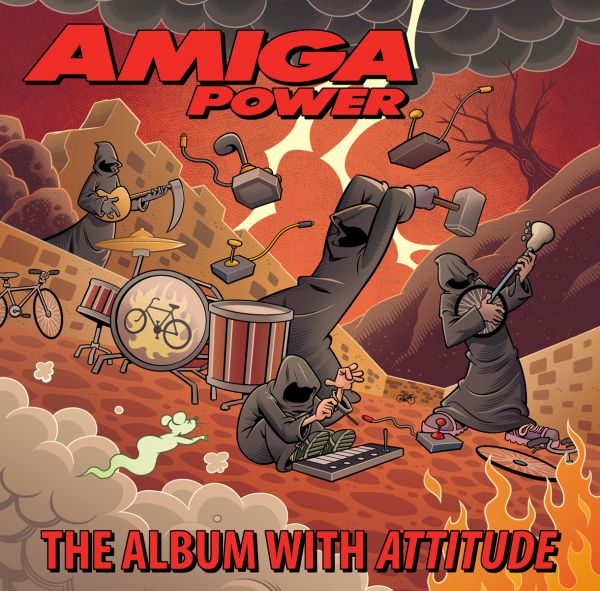 29/03/2019
A Kickstarter campaign to create a new album of Amiga game music remixes, all of them connected with classic '90s magazine Amiga Power, is now live.
Journalist and long-standing AP fan Matthew Smith – not the Manic Miner creator – is seeking funding to create Amiga Power: The Album With Attitude, a double-CD collection of more than 30 brand new remixes inspired by the magazine. The first disc will feature tracks based on tunes personally selected by former AP contributors, while the second disc will contain tracks based on games and demos given away on the mag's coverdisks over the years.
A whole host of star musicians are involved with the project, including Andrew Barnabas, Allister Brimble, Mike Clarke, Fabian Del Priore, Olof Gustafsson, Jogeir Liljedahl, Joi, Jon Hare, Chris Huelsbeck, Barry Leitch, Patrick Nevian, Jason Page, Instant Remedy, Matthias Steinwachs, Jeroen Tel and Tim Wright.
Among the tracks set for inclusion are pieces from Apidya, Banshee, Blob, Cannon Fodder, The Chaos Engine, Fantasy World Dizzy, Fire & Ice, Gloom, Harlequin, Hired Guns, Jetstrike, Lotus Turbo Challenge 2, No Second Prize, Pinball Fantasies, Sensible World Of Soccer, Shadow Fighter, Speedball 2 and Stardust, plus many more.
The album will also include a deluxe liner notes booklet containing more than 80 pages of facts, song lyrics, exclusive artwork and written contributions from the AP team.
If you want to grab a copy for yourself (in physical or digital form), along with a variety of bonus rewards, you can support the Kickstarter campaign here: apkickstarter.com

Submitted by Matt Smith
17/02/2019
Read all about it here.
Check this out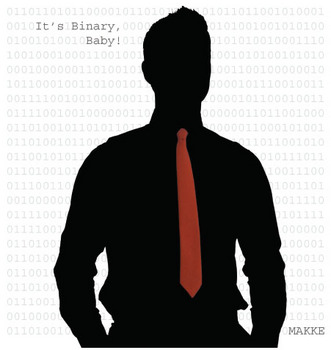 It's Binary, Baby!
by Marcus (Makke) Nilsson (feat. Andreas Wallström & Boz)
Contemporary retro pop that uplifts and amazes. A stunningly original CD in which Makke's personality shines through in every track! Highlights include the "happy hardcore but so much more" Glider Rider, the inspired hard-edged electro-synth and robotic vocals of "Cauldron 2-005", and the " Bonus tracks include Depeche Mode's "Personal Jesus" and Apoptygma Berzerk's "Bitch, as well as Makke's witty and acclaimed covers of Madballs and Artura, with Makke's Irish accent all but wiping your memory of his Swedish origins!
Listening Recommendation


Ghosts n Goblins (Revised)
Arranged by LMan & Larsec
Spooooky this one...if there will ever be a PC-3d-FP-shooter-RPG,this is the tune for it

Review by echoxbass
Random review


Platoon - Tunnels (Apocalyptic mix)
Arranged by FeekZoid
Paul did it again

Seems he got some new equipment

He perfectly transfered the soul of the original SID with some neat fx and a really great powerfull base-line. Technically nearly perfect. Only the end is a bit disappointing. It's hard to describe music and I do not like to make it to something sientifically as other reviewers do, so I can only recommand the download of this tune.
Review by eliot
Latest Review


Crying in the Delta Wind
Arranged by Mutherpluckin' B
Awesome cover. Raw with a live feeling to it. Little mistakes here and there but it doesn't matter.
Review by Flidd