CZ Tunes - Monty On The Run (Christmas Edit)
Track info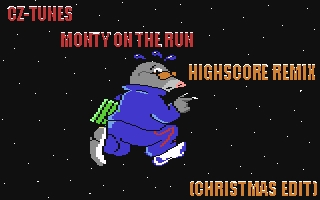 Arranged by:
Member:
Original SID:
Original composed by:
Rob Hubbard
Duration:
4:47
Released:
23/12/2010
All-Time charts position:
1425
Score:

78%
Story
Hi there.
Here is a new little christmas remix for december.
MONTY ON THE RUN - HIGHSCORE REMIX (Christmas Edit)
winter samples taken from freesound.org
The samples licensed under a
Creative Commons Sampling Plus 1.0 License
.
SANTA by troutstrangler
SLEIGH BELLS by
benjaminflack
FROSTED SNOW STEPS by Robinhood76
MONTREAL PARC SOUND by boiling sand
I hope i don't forget someone.
i wish you all a merry christmas.
Nice greets from germany
your
CZ-Tunes
PS: Thank you for your vote.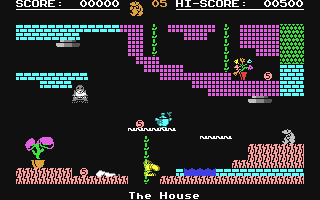 Shouts
Cute and mellow version of the track, but the weather doesn't sound very nice for Christmas... More snow, less wind!:)
Taking a perfectly good tune and replacing the hihats with sleigh bells and chucking in a couple of tubulars normally really irritates me (the mainstream do it annually)but, by adding the trudging snow effects and the tune I like it.
I love this tune in most of it's variations, but this is a special one. Great work.
Thanks for that dreamy winter version :) I like your paperboy version too
The cz tunes christmas classic. Next Year an another?;)
It`s okay. Nice and calm (though it doesn`t touch me, but it`s kinda hard to satisfy me with ANY cheesy Christmas-tune, even if Iron Maiden would do one XD)
I am not too crazy about some of the instrument samples, but the arrangement is nice and mellow, perfect for sitting by the fireplace at Xmas.
Soo many remixes from this music on rko. But I like the christmas style here. I enjoyed this version...
Voice is scary o. O
Christmas :D
Reviews
No reviews available.
Make your vote and be the first to submit a review!