JLD - Alloyrun
Track info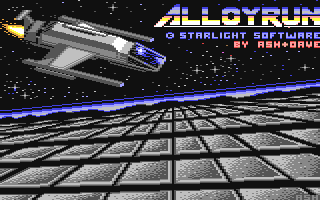 Arranged by:
Member:
Original SID:
Original composed by:
Also check out:
Duration:
3:26
Released:
18/08/2020
All-Time charts position:
1189
Score:

82%
Story
My contribution in the Árok tribute remix compo
Damn! What a contest with a lot of great remixes and to be a part of that feels just awesome.
Congrats to ziona for her win, A worthy winner and I just love that piano intro.
So what about my remix? Alloyrun by Jeroen Tel. A great tune with great melody as always when it comes to Tel. 
I tried to stay true to the tune and wanted it to have some SID feeling. The original is 6.47 long and I decided leave some arangement out. Drumsolo for example. Ehh maybe thats not that true after all 😊

I stil try to learn how to mix the sounds, so I realy put some time in gain staging, filtering, mixing and mastering.
And I can say that I never get pleased. Its realy fun and intressting, but very difficult.   
 
Cheers!
Johan
Shouts

Dr Future shouts:
Like it!

wobbler shouts:
No doubt JLD would be worthy of the newcomer award 2020! A steady flow of hi quality remixes that makes an old fart like myself feel … very old.:)

LaLa shouts:
Nicely put together. I think the instrument selection could've been a bit more 'aggressive', but the SID-like lead is very nice.
Reviews
No reviews available.
Make your vote and be the first to submit a review!