Katod - Last Ninja 2 Central Park
Track info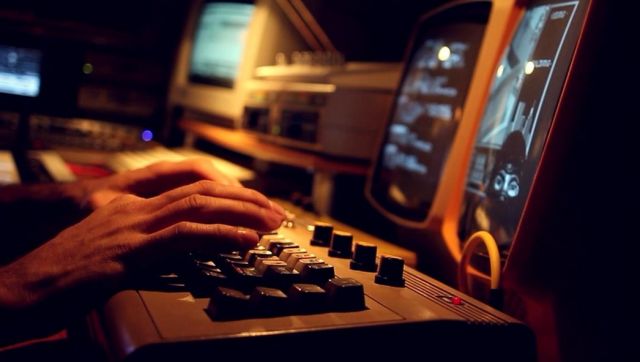 Arranged by:
Member:
Original SID:
Original composed by:
Also check out:
Duration:
6:53
Released:
18/04/2016
All-Time charts position:
1022
Score:

82%
Story
Video Clip on YouTube: https://www.youtube.com/watch?v=eTVzkftwYgM
Instruments used:
- modified Commodore C64 computers (original SIDs 8580)
- Mssiah cartridge in one of them
- CynthCart 1.24 in second one
- Commodore MK-10 MIDI keyboard
- Waldorf Blofeld (basses and small addons)
- Dreamblaster module (drums)
- Electric guitar Jackson DK2S
Shouts
Finally a Last Ninja remix...:-/
It's a pretty cool - if minimalistic - arrangement with a surprise guitar thrown in there. Very clean and crisp mix. Love the video, you got some really nice gear there!:-)
Adoro come hai remixato la chitarra elettrica, continua così!!! Mi piacerebbe vedere un video :)
First of all, ok a last ninja remix, and till 2:21 normal - but then starts it out to realy cool mix!
Very well done my friend. Love the guitar solo.
Great stuff, especially the guitar solo! The mix sounds a bit muddy to me (so, sorry, I disagree with LaLa).
Brilliant!
Reviews
No reviews available.
Make your vote and be the first to submit a review!