Track info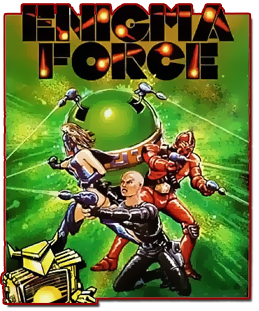 Arranged by:
Members:
Original SID:
Original composed by:
Also check out:
Duration:
2:49
Released:
03/06/2001
All-Time charts position:
1281
Score:

80%
Story
This one is the first LMan & Sunflower SID remix, done in summer 2001. Sunflower has provided the vocal performance for the Sci-Fi intro! If you like the sid and/or you like upbeat and dancey music, check it out!

- LMan & Sunflower -

From: Fred Gray

WOW Markus, I really love the Enigma Force mix, thank you for sending. I love the sexy female voice - maybe the instrument you used for the intro could be a little stronger but the thing as a whole really rocks LOL

You have inspired me to work on that tune myself - I want to change a few harmonies to make it more interesting. Will send you a midi when I do for your comments :O) You could do a remix on my remix LOL

TY again

Fred :O)

Unfortunately, Fred has not made his own remix of Enigma Force until present. But who knows...


Update 2009
The mp3 has been replaced with a remastered version at Remix.Kwed.Org.


Shouts
There are other good remixes of this song, but this one isn't bad at all eiter!
This is my choice of all Enigma Force remixes today.
Wonderful :D
Rocking tune, makes me wish all my old C64 tapes hadnt all died
Reviews
No reviews available.
Make your vote and be the first to submit a review!