Martin Dodd - Monty On The Run (The Fugitive remix)
Track info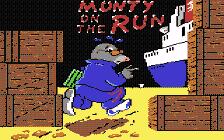 Arranged by:
Member:
Original SID:
Original composed by:
Also check out:
Duration:
5:05
Released:
14/09/2008
All-Time charts position:
2437
Score:

70%
Story
Vote distribution





Shouts
Theres lots of remixes of Monty, and NONE of them have bettered Robs original SID in my opinion, and while this is nice work its not offering anything that the other mixes havent done already.
Really good but the mixing could be clearer imo...
Very nice version with the long jam section! I tend to feel there's a wrong note somewhere, but it was a very enjoyable listening.
Solid rendition if unsurprising. Rather average instrumentation, relatively untouched arrangement. Nice, but not much more.
Not my cup of tea, sorry. (I neither liked the original melody)
Bah!
The arrangement could be better, but I love the production--organs and guitars sound great for this tune.
Good material to work with, the clearing of sounds, and fixing the bad parts
Awesome
Reviews
No reviews available.
Make your vote and be the first to submit a review!