Maniax (Nebula Draconis Mix)
Track info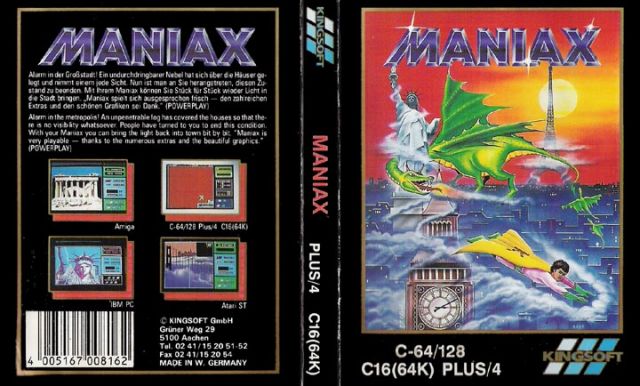 Arranged by:
Member:
Composed by:
Oliver Kläwer
Duration:
3:24
Released:
23/01/2013
All-Time charts position:
2543
Story
In the STIL info, the first minute of subtune 1 is described as a cover of Delta, subtune 12, which is not right imho. At least, the first 20 seconds are a cover of a 10 second long digi-track playing at the title screen of the Atari ST version of Maniax. It can be heard by setting up the game via STeem emulator. There is no information given about who did that digi piece and I always wondered if it was original (which I doubt) or a rip off. So if anybody knows that tune please tell me! ;)
Shouts
Mordi shouts:
This track is alright!
Cyanuric shouts:
Lovely and crisp
LMan shouts:
It's nice but the bassline is almost inaudible!
Reviews
No reviews available.
Make your vote and be the first to submit a review!