Shock - Hostages - Feel the Heat Remix
Track info
Arranged by:
Member:
Original composed by:
Released:
06/09/2008
All-Time charts position:
31
Score:

92%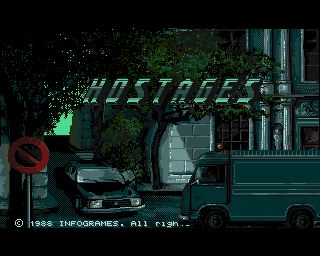 Shouts
Perfekt rendition of the score. Great work - need more!
And another red one in my book... This is quality stuff!
OMG... Absolutely BRILLIANT I am over impressed with this bloody superb stuff
Beautiful piece of adrenaline triggering music. Hollywood worthy.
Wow, very impressive!
Wow!!!:-)
Not the best I think.
Great... :D Somehow ive got a strange feeling about the last votes on ar...:(
Amazing! That's certainly a good way of tackling a remix :) What can you say.. I am blown away by this song - just wish it was a litte longer!
Great work!!! Love your arrangement of this track.
I don't like the sound quality but great idea & interpretation!
What a track!!! Hears like a good action movie!
Cool :) I like it. Only thing that a bit bothering me was that lead electric guitar. Could have been cool to try and make it all orchestral, maybe with some epic horns instead. But very cool.
Masterpiece!
So so soudtrack masterpiece
Fantastic and film-like! I'd love to hear the complete melody though.
Greeeeeeeeeeat!!!
Nice, yo those guitars. 0:37 I like the break!:)
Would be a red if it was sampled/mastered better.
Reviews
No reviews available.
Make your vote and be the first to submit a review!