infamous
Member Profile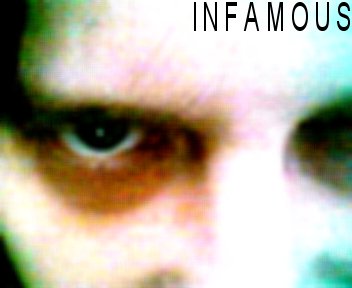 Handle:
infamous
Homepage:
Contact:
Location:
United Kingdom of Great Britain and Northern Ireland
Born:
1979
Joined Remix64:
April 2003
Remix projects:
Voting profile:
About me
Once called the rob hubbard of the remake scene .. probably the nicest thing anyone has ever said about my music. 
 I started writing music at a very young age and was greatly inspired by the c64 and the amstrad cpc and all the great little chippy soundtracks you got on there, along with my parents slightly eclectic and different tastes in music (my mum was very much into things like jarre and vangelis and my father black sabbath, uriah heap and led zep) it really helped me to create my own sound. For a long time I wrote music on the fly, using recording parts found on the keyboards my mum would buy me which was a pretty adhoc way of doing things but would ultimately lead to me being a bit of a dab hand at programs like abelton.
In 1993 I got hold of a program called soundtracker (you may have heard of it) and started to make crude and rather terrible tunes with the limited samples I had at hand but quickly improved as I discovered the BBS systems and could start uploading/downloading (at an amazing 2k \o/) speed samples and music off of other like minded individuals. I wrote and wrote and wrote and wrote and never really got anywere with it but that didn't matter too much to me because it was all about the joy of doing it.
zip forward to around 2000 and my freind's discovery of this very website, and now in 2011 I own my own recording label, I am writing music for computer games, still remixing tunes for this wonderful place, releasing EP's and and album soon (no really.. i am.. even if it has been delayed nearly as much as duke nukem lol) and still very much enjoying the music making process though it definitely has come so very far since when I started all them years ago.
Releases