Remixer Of The Year 2003 Results
| | |
| --- | --- |
| Okay, here they are. Congratulations to the winners! And don't forget, on the following list, there are no losers. Thanks to everyone who voted! 😊 Now for the charts: | |
---
| | | |
| --- | --- | --- |
| Rank | Remixer of the Year 2003 | Score |
| 1. | Markus Schneider | 16 |
| 2. | Trauma | 14 |
| 3. | Larsec | 13 |
| 4. | Sonic Wanderer | 10 |
| 5. | Marcel Donné | 9 |
| 6. | o2 | 8 |
| 7. | ifadeo | 7 |
| 8. | Lagerfeldt | 6 |
| | Mahoney | 6 |
| | Thomas Detert | 6 |
| 9. | Juha Kaunisto | 4 |
| 10. | DHS | 3 |
| | dor-x | 3 |
| 11. | Maindrian | 2 |
| | Press Play on Tape | 2 |
| | Puffy64 | 2 |
| 12. | Jason and Emma Page | 1 |
| | Markus Holler | 1 |
| | Stuck In D Eighties | 1 |
| | | |
| --- | --- | --- |
| Rank | Remix of the Year 2003 | Score |
| 1. | Cauldron II (I am a Pumpkin Man) - Trauma | 20 |
| 2. | Supernova - Thomas Detert | 12 |
| 3. | Arabian Zoids - Larsec | 10 |
| 4. | Dutch Breeze/Robocop 3 - Lagerfeldt | 9 |
| 5. | Martin Galways Symphony - Markus Schneider | 8 |
| 6. | Flip the Flop - Lagerfeldt | 6 |
| | Knucklebusters - Marcel Donné | 6 |
| 7. | Supremacy and Myth of Poseidon - Markus Schneider | 4 |
| 8. | Bionic Commando - PPOT | 3 |
| | Last Ninja Wilderness - Sonic Wanderer | 3 |
| | Phantoms Of The Asteroid - Marcel Donne | 3 |
| | Zoids - Juha Kaunisto | 3 |
| 9. | Breakdance (Wild Coiffeur Remix) - DHS | 2 |
| | Comic Bakery - PPOT | 2 |
| | Fist 2 - Sapa | 2 |
| | LastV8 - No Other Medicine | 2 |
| | Storm - ifadeo | 2 |
| 10. | Flight Path 737 - Tim Forsyth | 1 |
| | Magic Disk Issue 09/90 - Lagerfeldt | 1 |
| | Moon Patrol - dor x | 1 |
| | Red Max - Fabian Del Priore | 1 |
| | Sigh of the Eye - ifadeo | 1 |
| | Thundercats - Njoy | 1 |
| | Times of Lore - Maindrian | 1 |
| | | |
| --- | --- | --- |
| Rank | Best Newcomer 2003 | Score |
| 1. | Lagerfeldt | 18 |
| 2. | Ifadeo | 14 |
| 3. | Juha Kaunisto | 12 |
| 4. | Larsec | 11 |
| 5. | Maindrian | 6 |
| 6. | Infamous | 4 |
| 7. | plasm303 | 3 |
| | Sensible Sound | 3 |
| | Skitz | 3 |
| | X-formZ | 3 |
| | Yoshi | 3 |
| 8. | J Lof | 2 |
| | Razmo | 2 |
| | Sonic Wanderer | 2 |
| | Stuck In D Eighties | 2 |
| 9. | Gecko Yamori | 1 |
| | Jan Morgenstern | 1 |
| | | |
| --- | --- | --- |
| Rank | Best CD 2003 | Score |
| 1. | Sidologie - Marcel Donne | 26 |
| 2. | Remix64 V2 - Into Eternity | 23 |
| 3. | Project: Galway | 8 |
| 4. | Crystal Dreamscapes | 4 |
| | Run/Stop Restore - PPOT | 4 |
| 5. | Instant Remedy | 3 |
| | Loading Ready Run - PPOT | 3 |
| 6. | Galway Remixed - Reyn Ouwehand | 2 |
| | Remix64 V1 - 80s | 2 |
| 7. | 8-Bit Stylez | 1 |
| | Back in Time III | 1 |
| | | |
| --- | --- | --- |
| Rank | Most Innovative Mix 2003 | Score |
| 1. | Cauldron II - Trauma | 30 |
| 2. | Arabian Zoids - Larsec | 6 |
| | Flip the Flop - Lagerfeldt | 6 |
| 3. | Breakdance - DHS | 4 |
| | Zoids - Juha Kaunisto | 4 |
| 4. | Armageddon Man - Mahoney feat. K. Öjehagen | 3 |
| | Dutch Breeze/Robocop 3 - Lagerfeldt | 3 |
| | Miss ParkPatrol... - Mahoney feat. E. Persson | 3 |
| 5. | 720 Degrees - Juha Kaunisto | 2 |
| | Bubble Bobble - Thomas Hillebrandt | 2 |
| | Delta Spanish Guitar - Noviello Pippo | 2 |
| | Flight Path 737 - Tim Forsyth | 2 |
| | Great Giana Sisters - OJ Oscillation | 2 |
| | Sigh of the Eye - ifadeo | 2 |
| | Times of Lore - Chak | 2 |
| | Zoids - plasm | 2 |
| 6. | Anything (on Crystal Dreamscapes) | 1 |
| | Athena - Jazzoid | 1 |
| | Biggles - Rauli & Mahoney | 1 |
| | Buck Rogers - dor-x | 1 |
| | Comic Bakery - PPOT | 1 |
| | Martin Galways Symphony - Markus Schneider | 1 |
| | Outrun - dor-x | 1 |
| | Poseidon: Planet Eleven - Amp | 1 |
| | Supernova - Thomas Detert | 1 |
| | | |
| --- | --- | --- |
| Rank | Best Scene Website 2003 | Score |
| 1. | remix64.com | 47 |
| 2. | remix.kwed.org | 24 |
| 3. | c64audio.com | 5 |
| 4. | hvsc.c64.org | 4 |
| | www.c64.sk | 4 |
| 5. | radio.c64.org | 3 |
| | www.c64hq.com | 3 |
| | www.lemon64.com | 3 |
| 6. | www.robhubbard.co.uk | 2 |
| 7. | c64.org | 1 |
| | www.c64.com | 1 |
| | www.c64files.com | 1 |
| | www.forum-64.de | 1 |
| | | |
| --- | --- | --- |
| Rank | Favourite Composer 2003 | Score |
| 1. | Martin Galway | 28 |
| 2. | Rob Hubbard | 27 |
| 3. | Ben Daglish | 7 |
| 4. | David Whittaker | 6 |
| | Jeroen Tel | 6 |
| 5. | Chris Huelsbeck | 3 |
| | Dane Stellan Andersson | 3 |
| | Maduplec | 3 |
| | Tim Follin | 3 |
| 6. | Fred Gray | 2 |
| | Jeff | 2 |
| | Matt Gray | 2 |
| | Steve Rowlands | 2 |
| 7. | Mathew Cannon | 1 |
| | Mermaid | 1 |
---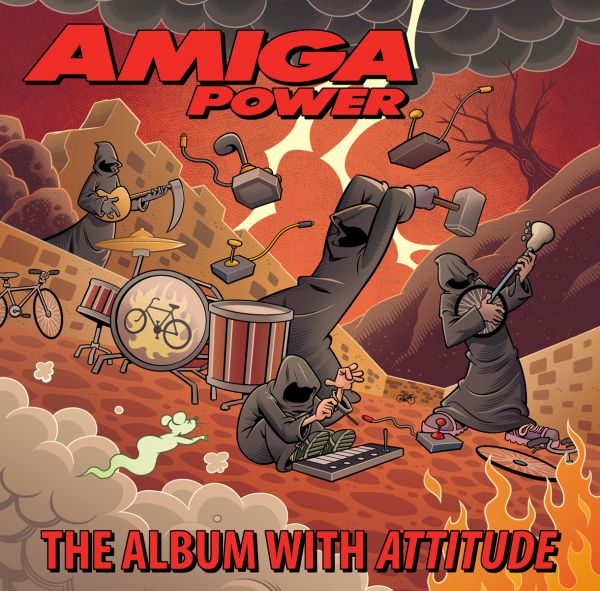 29/03/2019
A Kickstarter campaign to create a new album of Amiga game music remixes, all of them connected with classic '90s magazine Amiga Power, is now live.
Journalist and long-standing AP fan Matthew Smith – not the Manic Miner creator – is seeking funding to create Amiga Power: The Album With Attitude, a double-CD collection of more than 30 brand new remixes inspired by the magazine. The first disc will feature tracks based on tunes personally selected by former AP contributors, while the second disc will contain tracks based on games and demos given away on the mag's coverdisks over the years.
A whole host of star musicians are involved with the project, including Andrew Barnabas, Allister Brimble, Mike Clarke, Fabian Del Priore, Olof Gustafsson, Jogeir Liljedahl, Joi, Jon Hare, Chris Huelsbeck, Barry Leitch, Patrick Nevian, Jason Page, Instant Remedy, Matthias Steinwachs, Jeroen Tel and Tim Wright.
Among the tracks set for inclusion are pieces from Apidya, Banshee, Blob, Cannon Fodder, The Chaos Engine, Fantasy World Dizzy, Fire & Ice, Gloom, Harlequin, Hired Guns, Jetstrike, Lotus Turbo Challenge 2, No Second Prize, Pinball Fantasies, Sensible World Of Soccer, Shadow Fighter, Speedball 2 and Stardust, plus many more.
The album will also include a deluxe liner notes booklet containing more than 80 pages of facts, song lyrics, exclusive artwork and written contributions from the AP team.
If you want to grab a copy for yourself (in physical or digital form), along with a variety of bonus rewards, you can support the Kickstarter campaign here: apkickstarter.com

Submitted by Matt Smith
17/02/2019
Read all about it here.
06/02/2019
You, the people, have spoken. The results are in, and will be presented in a live radio show:
Tune in to SLAY Radio on Sunday, 17th February 2019, 18:00 CET
The show will be hosted by Ziona, Slaygon and Boz, and probably surprise guests. From the SLAY Radio team: The time has come to celebrate and acknowledge the remixers' work in the C64 and Amiga community by presenting the yearly ROTY Awards, as voted by the users at www.remix64.com. This year it's SLAY Radio's turn to give out the awards and give you a run-down of what happened in 2018.
As it is tradition, SLAY Radio and SceneSat Radio band together for this special occasion to broadcast the show on both channels.
Check this out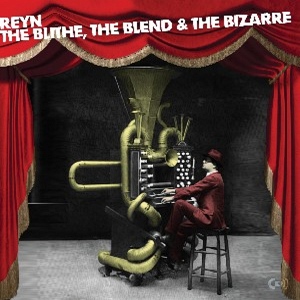 The Blithe, the Blend and the Bizarre
by Reyn Ouwehand
Reyn Ouwehand once again sets new standards in C64 live performance. This CD concentrates on those small or overlooked tunes that once filled our hearts with joy, and produces the definitive versions of them. Once you've heard his rendition: your brain will always think of the tunes that way. Performed live by Reyn and previewed extensively on Boz's Bit o' Bollocks Slay Radio show, this CD is further enhanced by Gilliam-esque artwork from the multi-talented Reyn and that Wizball and Sanxion-meister himself, Mark Hennessy-Barrett. This CD will leave you with a big soppy grin on your face. Guaranteed!* * Not a guarantee, but it's very likely.
Listening Recommendation


Stormlord (Senecas Marble Pack Edit)
Arranged by N-JOY
I said to myself, many many years back before the cover scene even really started, this track could be so damn good in a professional music sense with someone overlaying vocals onto it. It may well have taken 15 years for it to actually happen, but the waiting is the best part of it. The result in itself is absolutely brilliant. Notwithstanding this is one of my favourite MoN tracks to begin with, but it retains the sparkle and altruistic impact of the original melody all of the way through.

The fact in the end the lyrics are not in English was a little surprising. Either way, they work, and that's the most important thing. The actual meaning of the words, given the handy translation here, are also of a similar theme to which I would hope they would have been given all that time ago.

If this is to be N-Joy's last work, then what a work to finish on...
Review by Mayhem
Random review


Bombo (industrial mix)
Arranged by Sanjo Ride
It's clean but it drags me a bit. The end is a bit odd to me. Overall a decent piece.
Review by Bowyer
Latest Review


Dutch Breeze/Robocop 3 (Progressive Uplift)
Arranged by Lagerfeldt
This has everything going for it. Beautiful beat, beautiful synth, effects fit in perfectly.. One of my all time favourites. No Emotion or energy? It's infectious! How can you not want to get your groove on listening to this?
Review by Ryrynz