Remixer Of The Year 2003 Results
| | |
| --- | --- |
| Okay, here they are. Congratulations to the winners! And don't forget, on the following list, there are no losers. Thanks to everyone who voted! 😊 Now for the charts: | |
---
| | | |
| --- | --- | --- |
| Rank | Remixer of the Year 2003 | Score |
| 1. | Markus Schneider | 16 |
| 2. | Trauma | 14 |
| 3. | Larsec | 13 |
| 4. | Sonic Wanderer | 10 |
| 5. | Marcel Donné | 9 |
| 6. | o2 | 8 |
| 7. | ifadeo | 7 |
| 8. | Lagerfeldt | 6 |
| | Mahoney | 6 |
| | Thomas Detert | 6 |
| 9. | Juha Kaunisto | 4 |
| 10. | DHS | 3 |
| | dor-x | 3 |
| 11. | Maindrian | 2 |
| | Press Play on Tape | 2 |
| | Puffy64 | 2 |
| 12. | Jason and Emma Page | 1 |
| | Markus Holler | 1 |
| | Stuck In D Eighties | 1 |
| | | |
| --- | --- | --- |
| Rank | Remix of the Year 2003 | Score |
| 1. | Cauldron II (I am a Pumpkin Man) - Trauma | 20 |
| 2. | Supernova - Thomas Detert | 12 |
| 3. | Arabian Zoids - Larsec | 10 |
| 4. | Dutch Breeze/Robocop 3 - Lagerfeldt | 9 |
| 5. | Martin Galways Symphony - Markus Schneider | 8 |
| 6. | Flip the Flop - Lagerfeldt | 6 |
| | Knucklebusters - Marcel Donné | 6 |
| 7. | Supremacy and Myth of Poseidon - Markus Schneider | 4 |
| 8. | Bionic Commando - PPOT | 3 |
| | Last Ninja Wilderness - Sonic Wanderer | 3 |
| | Phantoms Of The Asteroid - Marcel Donne | 3 |
| | Zoids - Juha Kaunisto | 3 |
| 9. | Breakdance (Wild Coiffeur Remix) - DHS | 2 |
| | Comic Bakery - PPOT | 2 |
| | Fist 2 - Sapa | 2 |
| | LastV8 - No Other Medicine | 2 |
| | Storm - ifadeo | 2 |
| 10. | Flight Path 737 - Tim Forsyth | 1 |
| | Magic Disk Issue 09/90 - Lagerfeldt | 1 |
| | Moon Patrol - dor x | 1 |
| | Red Max - Fabian Del Priore | 1 |
| | Sigh of the Eye - ifadeo | 1 |
| | Thundercats - Njoy | 1 |
| | Times of Lore - Maindrian | 1 |
| | | |
| --- | --- | --- |
| Rank | Best Newcomer 2003 | Score |
| 1. | Lagerfeldt | 18 |
| 2. | Ifadeo | 14 |
| 3. | Juha Kaunisto | 12 |
| 4. | Larsec | 11 |
| 5. | Maindrian | 6 |
| 6. | Infamous | 4 |
| 7. | plasm303 | 3 |
| | Sensible Sound | 3 |
| | Skitz | 3 |
| | X-formZ | 3 |
| | Yoshi | 3 |
| 8. | J Lof | 2 |
| | Razmo | 2 |
| | Sonic Wanderer | 2 |
| | Stuck In D Eighties | 2 |
| 9. | Gecko Yamori | 1 |
| | Jan Morgenstern | 1 |
| | | |
| --- | --- | --- |
| Rank | Best CD 2003 | Score |
| 1. | Sidologie - Marcel Donne | 26 |
| 2. | Remix64 V2 - Into Eternity | 23 |
| 3. | Project: Galway | 8 |
| 4. | Crystal Dreamscapes | 4 |
| | Run/Stop Restore - PPOT | 4 |
| 5. | Instant Remedy | 3 |
| | Loading Ready Run - PPOT | 3 |
| 6. | Galway Remixed - Reyn Ouwehand | 2 |
| | Remix64 V1 - 80s | 2 |
| 7. | 8-Bit Stylez | 1 |
| | Back in Time III | 1 |
| | | |
| --- | --- | --- |
| Rank | Most Innovative Mix 2003 | Score |
| 1. | Cauldron II - Trauma | 30 |
| 2. | Arabian Zoids - Larsec | 6 |
| | Flip the Flop - Lagerfeldt | 6 |
| 3. | Breakdance - DHS | 4 |
| | Zoids - Juha Kaunisto | 4 |
| 4. | Armageddon Man - Mahoney feat. K. Öjehagen | 3 |
| | Dutch Breeze/Robocop 3 - Lagerfeldt | 3 |
| | Miss ParkPatrol... - Mahoney feat. E. Persson | 3 |
| 5. | 720 Degrees - Juha Kaunisto | 2 |
| | Bubble Bobble - Thomas Hillebrandt | 2 |
| | Delta Spanish Guitar - Noviello Pippo | 2 |
| | Flight Path 737 - Tim Forsyth | 2 |
| | Great Giana Sisters - OJ Oscillation | 2 |
| | Sigh of the Eye - ifadeo | 2 |
| | Times of Lore - Chak | 2 |
| | Zoids - plasm | 2 |
| 6. | Anything (on Crystal Dreamscapes) | 1 |
| | Athena - Jazzoid | 1 |
| | Biggles - Rauli & Mahoney | 1 |
| | Buck Rogers - dor-x | 1 |
| | Comic Bakery - PPOT | 1 |
| | Martin Galways Symphony - Markus Schneider | 1 |
| | Outrun - dor-x | 1 |
| | Poseidon: Planet Eleven - Amp | 1 |
| | Supernova - Thomas Detert | 1 |
| | | |
| --- | --- | --- |
| Rank | Best Scene Website 2003 | Score |
| 1. | remix64.com | 47 |
| 2. | remix.kwed.org | 24 |
| 3. | c64audio.com | 5 |
| 4. | hvsc.c64.org | 4 |
| | www.c64.sk | 4 |
| 5. | radio.c64.org | 3 |
| | www.c64hq.com | 3 |
| | www.lemon64.com | 3 |
| 6. | www.robhubbard.co.uk | 2 |
| 7. | c64.org | 1 |
| | www.c64.com | 1 |
| | www.c64files.com | 1 |
| | www.forum-64.de | 1 |
| | | |
| --- | --- | --- |
| Rank | Favourite Composer 2003 | Score |
| 1. | Martin Galway | 28 |
| 2. | Rob Hubbard | 27 |
| 3. | Ben Daglish | 7 |
| 4. | David Whittaker | 6 |
| | Jeroen Tel | 6 |
| 5. | Chris Huelsbeck | 3 |
| | Dane Stellan Andersson | 3 |
| | Maduplec | 3 |
| | Tim Follin | 3 |
| 6. | Fred Gray | 2 |
| | Jeff | 2 |
| | Matt Gray | 2 |
| | Steve Rowlands | 2 |
| 7. | Mathew Cannon | 1 |
| | Mermaid | 1 |
---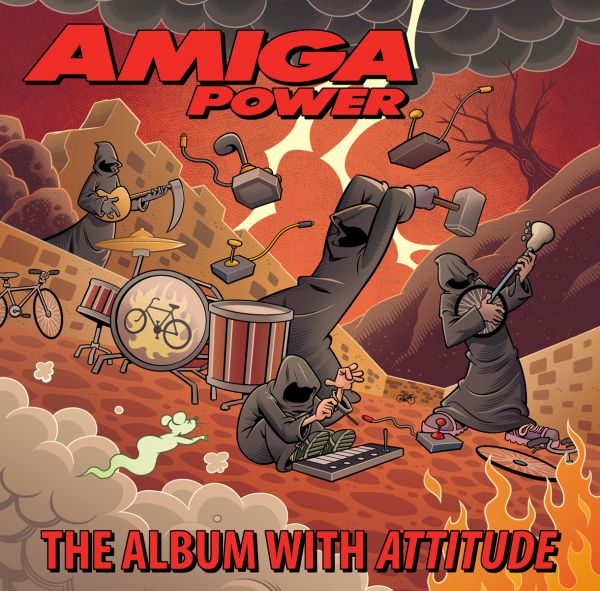 28/04/2019
Today is the final day of the kickstarter with massive talent involved, so if you want to participate, head there now.
The organiser Matt Smith wrote about it:
Splendidly, as we head into the last day of the campaign, we've hit the £19,000 mark and unlocked a new stretch goal. The deluxe liner notes booklet accompanying the AP album (in both its digital and physical incarnations) will now feature a full 100 pages of groovy stuff, including a special Complete Control section written by Rich Pelley, in which he'll endeavour to provide solutions to all your problems – game-related or otherwise. Hurrah!

How much more can we accomplish in the next few hours? With your help, we could yet hit another stretch goal! There's still time to support the project if you haven't already, and continuing to spread the word about it would be a massive help too. Just click the link above for more information!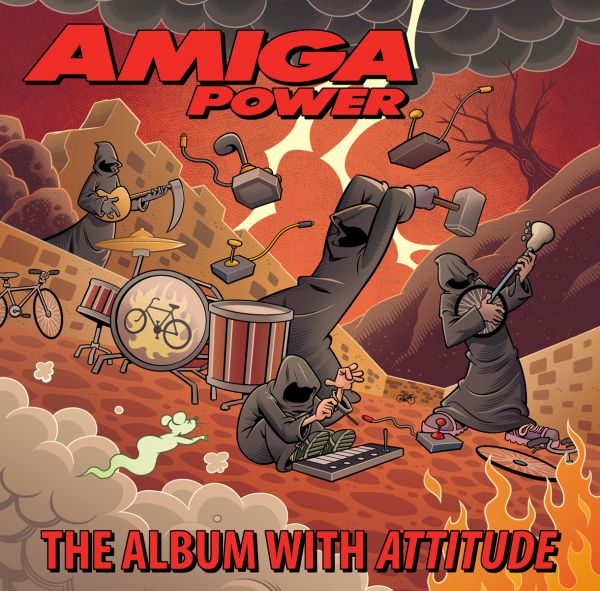 29/03/2019
A Kickstarter campaign to create a new album of Amiga game music remixes, all of them connected with classic '90s magazine Amiga Power, is now live.
Journalist and long-standing AP fan Matthew Smith – not the Manic Miner creator – is seeking funding to create Amiga Power: The Album With Attitude, a double-CD collection of more than 30 brand new remixes inspired by the magazine. The first disc will feature tracks based on tunes personally selected by former AP contributors, while the second disc will contain tracks based on games and demos given away on the mag's coverdisks over the years.
A whole host of star musicians are involved with the project, including Andrew Barnabas, Allister Brimble, Mike Clarke, Fabian Del Priore, Olof Gustafsson, Jogeir Liljedahl, Joi, Jon Hare, Chris Huelsbeck, Barry Leitch, Patrick Nevian, Jason Page, Instant Remedy, Matthias Steinwachs, Jeroen Tel and Tim Wright.
Among the tracks set for inclusion are pieces from Apidya, Banshee, Blob, Cannon Fodder, The Chaos Engine, Fantasy World Dizzy, Fire & Ice, Gloom, Harlequin, Hired Guns, Jetstrike, Lotus Turbo Challenge 2, No Second Prize, Pinball Fantasies, Sensible World Of Soccer, Shadow Fighter, Speedball 2 and Stardust, plus many more.
The album will also include a deluxe liner notes booklet containing more than 80 pages of facts, song lyrics, exclusive artwork and written contributions from the AP team.
If you want to grab a copy for yourself (in physical or digital form), along with a variety of bonus rewards, you can support the Kickstarter campaign here: apkickstarter.com

Submitted by Matt Smith
17/02/2019
Read all about it here.
Check this out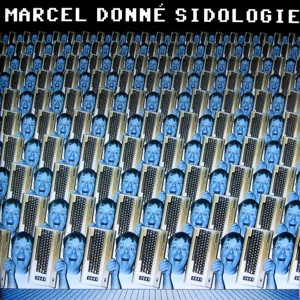 Sidologie
by Marcel Donne
If Jarre and Vangelis had done C64 music: they would have sounded like this. Highlights include a stunning cover of Rob Hubbard's Knucklebusters, a full length Miami Vice which fills the soul with Martin Galway's rhythmic and arpeggionic genius, and a cheeky "Band in the Rain" tribute with the Wizball High Score Theme. From Jarre to Vangelis, to a sound that reminds you of both but remains unique to Marcel, this album goes way beyond tribute into "soul satisfying". C64 Music has never sounded so evocative.
Listening Recommendation


Armageddon Man (Vocal Jazz feat. Karin Öjehagen)
Arranged by Mahoney
Superb! Is there any genre you CANNOT do?
I've heard all the mixes and covers you have on this site, and I'm truly impressed...you are an exellent musician, indeed!
I still remember when I got the noisetracker you made a long time ago, with the Mahoney and Kaktus logo, if I remember correctly...and I did make much noise with it =)
Nothing half-hearted in your music...if it says "Spandau Ballet Mix", you can actually wonder if it was made by Spandau Ballet...could've fooled me =)
And THIS tune is just beautiful

Review by _pld_
Random review


Ark Pandora
Arranged by Lee
What an idea!!! Ark Pandora as smooth jazz!! I would`ve never thought about this tune as jazz, but it sounds good! A truly unique cover of this SID! A very skillful cover, shall I say. (A little short, though - I could`ve listened to it for a few more minutes. ;)

Review by LaLa
Latest Review


Crying in the Delta Wind
Arranged by Mutherpluckin' B
Awesome cover. Raw with a live feeling to it. Little mistakes here and there but it doesn't matter.
Review by Flidd