BeeZerk - Mega Starforce
Track info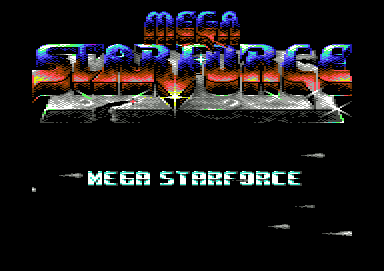 Arranged by:
Member:
Original SID:
Original composed by:
Thomas Detert
Duration:
4:21
Released:
14/03/2008
All-Time charts position:
624
Score:

86%
Shouts
This is just so right! :-D (although, just a little more bass in the mastering wouldn't hurt here)
Really cool track love the middle part at 2:00
Great Stuff... Absolutely professional piece of music... I miss the voice from the WIP... That would really kick A$$!!!! :D
The voice is the only thing stopping this gettin 95% - its an awesome piece of work
I couldn't really make up my mind here. But this song is at least something different from the usual synth remakes found here. I reccomend listening to the original sid as well, as it's a very good tune. Well done!
Beezerk R0x0rz! This one definetely has the groove. One of my favourites on remix. Kwed. Org.
Very good remix and nice sound!
Soundquality is very good, and the start is promising, but the arrangement is too boring and messy. The drums and bass sure needs more power.
Kewl
Fantastic stuff by boozerk! :o)
Outstanding!
Make me dance :D
Top notch track, great mix.
Great piece of music :) But some BeeZerk-typical voices I do miss in here...
Very good tune for every day
Great feel-good stuff, as always! I like the crispy, punchy drums. Added to my collection.
Reviews
No reviews available.
Make your vote and be the first to submit a review!