XxDUSTYxX - Ark Pandora (Ebony and Ivory Remix 2008)
Track info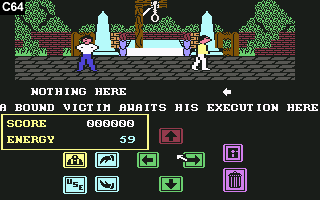 Arranged by:
Member:
Original SID:
Original composed by:
Also check out:
Duration:
2:43
Released:
22/09/2008
All-Time charts position:
3371
Score:

62%
Story
Ark Pandora

AP was released 1986 by Rino Marketing.
Following my two metal-remixes Echoing and MetalZoids I stepped on the brake this time and composed a 100 bpm ballad.
No distorted guitars and metal drumming this time!

XxDUSTYxX
Ark Pandora (3) - Ben Daglish - (1986) - C64 Chiptune
Shouts
Ark Pandora does GM Midi... Nice enough but nothing special.
Muddy mix, average arrangement at best, so-so GMIDI-like instruments. Doesn't really cut it for me.
Close to the original. But way too much echo. If you liked the original, listen to it.
Didn't quite like the mixing of this tune, and where the heck is the bass? A bit more work on the mixing and instruments and it would be a very nice remake.
Too simple arrangement, and over all a pretty boring execution.
Sweet tune, very pleasant one to listen
I have to agree with Makke. And there's no bass, making it sound thin like a standard midi-tune.
Reviews
No reviews available.
Make your vote and be the first to submit a review!