XxDUSTYxX - Warhawk - Subtune1 - Plain RMX 2k8
Track info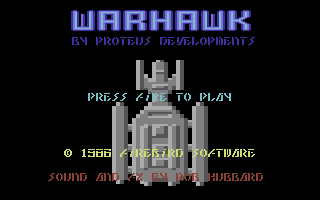 Arranged by:
Member:
Original SID:
Original composed by:
Also check out:
Duration:
4:10
Released:
17/04/2008
All-Time charts position:
3158
Score:

64%
Story
Warhawk - Subtune1 - Plain RMX 2k8
Warhawk was released in 1986 by Firebird software. It was a vertically-scrolling shoot 'em up video game which has been released on several formats including the Commodore 64, Atari 8-bit family, Amstrad CPC and Atari ST.
The player had to dodge and destroy obstacles and the end of each level had a large amount of ships flying at the player from many angles.
Rob Hubbard did the pumping soundtrack!
This time I wrote a plain Remix with no drums. Enjoy!

Edit: ....uh-oh! Next time I'll use drums again! For sure!😉

XxDUSTYxX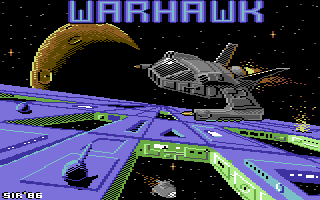 Shouts
With drums it would be orange...;)
The instruments do not work together. More finetuning is needed.
I wish could love this track :( It´s unusual without any kind of beat. But I like the SID at the beginning ;)
Hmm, I can't help wondering if this is a sid2midi-conversion (there are distinct timing issues). In any case, it's fairly nice but it's lacking some "pizzazz".
Nice intro, but after that it's a bit boring to be honest. I can see what you're trying with the minimalistic approach, but a set of drums would not be out of place, or some additional jamming or whatever...
I dislike the instruments - sounds like a cheap home organ, lacks the pressure, the power and excitement of the original alltogether and is nothing excitingly new in exchange. Sorry, but I can't stand it.
It works... But next time add drums again... PLEASE!;)
Where are the drums? It needs them. Instrument selection is, erm, rather eclectic. Arrangement is on the simple side.
My humble individual vote for a minute :)
The intro is the best part. Rest is as it says, plain.
Like amok said.
Reviews
No reviews available.
Make your vote and be the first to submit a review!