Remixer Of The Year Results
Here are the results of The Remixer of the year awards.. O2 and Machinae supremacy Both win 2 signed CD's courtesy Of Thomas Detert.
Oj Oscillation's name was picked out of the hat to win the voters FREE prize draw and also wins two free signed CD's. Thanks to everyone who has taken their time to vote, and all the nominees can count themselves winners, Well done!
---
Remixer Of The Year
1.
o2
27
2.
Machinae Supremacy
21
3.
LMan
14
4.
Thomas Detert
12
5.
Mahoney
10
6.
trace
9
7.
DHS
8
8.
Glyn R Brown
6
9.
Oj Oscillation
5
10.
Jeroen Breebaart
4
puffy64
Wobbler
11.
FeekZoid
3
FTC
Marcel Donne
THC Flatline
trauma
12.
Chris Abbott
2
Slumgud
13.
Boz
1
cz tunes
Instant Remedy
MistaDistah
Peter Mörck
Press Play On Tape
Tonka
Best Remix
1.
Giana Sisters - Machinae Supremacy
36
2.
Firelord - Krister Nielsen
5
Nemesis the Warlock - o2
Orchestral Synthasaurus Ninja - Feekzoid
WOTEF - trace
3.
Hammerfist Ode to my c64 - Makke
4
Infodroid Tune 1 - FTC
International Karate Hiyyyah! - LMan
Turrican 1 End Titles - Lman
Zak Mcommando Kracken - Puffy64
4.
Monty Hi-Score - Perhaps-a-Doobie
3
Sanxion Spandau Ballet - Mahoney
Space Harrier - Oj Oscillation
Special Agent 2001 - Jeroen Breebaart
Synth Sample 1 - Mixer
Terra Cresta Shrooms Mix - THC Flatline
5.
Aural Manouvers II - Wobbler
2
Beastie Boys - FTC
Cauldron II - The909sadist
Central Park Ingame - Puffy64
Last Ninja Palace Gardens Loader - Tonka
Wizball Hiscore (BIT3) - IrIdIuM
Zoids - o2
6.
Clystron Subtune 3 - DHS
1
Kinetix tune 2 - Jeroen Breebaart
Knucklebusters - Tomsk
Last Ninja Wilderness - Rob Steptoe
Maniac Mansion Ingame - Puffy64
Master Of Magic - Oj Oscillation
Platoon - CZ Tunes
Rambo - Glyn R Brown
That's The Way It Is - EgMan
Ultima V Moonglow Memories - DjLizard
Zyron - Spy vs Spy Ambient Antiques
Best Newcomer
1.
Machinae Supremacy
23
2.
FTC
14
3.
Krister Nielsen
8
4.
Mahoney
7
5.
Thomas Detert
6
Sonic Wanderer
6.
Rob Steptoe
4
Linus Akesson
7.
trauma
3
Tonka
Slumgud
egMan
DaTucker
909 Sadist
8.
Press Play On Tape
2
Perhaps-a-Doobie
MistaDistah
Emmanuel Forain
9.
Tomsk
1
Sonic Remedy
Mixer
Jeroen Breebaart
Best Scene CD
1.
Back In Time 3
34
2.
Nexus 6581
9
3.
Back In Time 2
6
4.
Back In Time 1
3
Merregnon
Most Innovative Remix
1.
Monty On The Run Highscore - Perhaps-a-doobie
8
2.
Giana Sisters - Machine Supremecy
7
3.
Forbidden Forest - trauma
6
Zoids - o2
4.
Kinetix - Jeroen Breebaart
5
Max Headroom - DHS
Special Agent 2001 - Jeroen Breebaart
5.
Great Giana Rastas - Makke
3
Hammerfist Ode To My C64 - Makke
Humphrey - FTC
Last Ninja 1+2 - Bart Klepka
Last Ninja 2001 - Glyn R Brown
One Man And His Piano - Linus Akesson
Something Stranger - FeekZoid
Spellbound Swing Mix - Mahoney
6.
Cauldron II - The909 Sadist
2
Comic Bakery - Octave Sounds
Delta - o2
Future Shock - Max Hall
Hell On Earth Spells Game Over - Makke
Infodroid Tune 1 - FTC
Paradise Fairlight - DHS
Shamus Case II - Mahoney
Thanatos - DJ Thumpheadache
7.
Arkanoid - Perhaps-a-Doobie
1
Black Lamp - Mahoney
Dixie Commando - Scalex
Last Ninja Tune 7 - Ferrara
My Last Ninja - SirFlo
Rambo,Bombo Impossible Mission - Mahoney
Sanxion Spandau Ballet - Mahoney
Terra Cresta Shrooms Mix - THC Flatline
Best c64 related Website
1.
Remix64
42
2.
remix.kwed.org
29
3.
Lemon64
12
4.
c64.com
9
5.
c64.org
7
6.
c64 Audio
6
7.
trace (http://hem.passagen.se/kwallden/prev/)
4
8.
Last Ninja Archives
3
9.
www.padua.org
2
Commodore Wire
c64.sk
c64.ch
10.
www.robhubbard.co.uk
1
HVSC
Goattracker (http://members.home.nl/problems/goats)
Computerbrains.com
c64.cc
Best Composer
1.
Rob Hubbard
53
2.
Martin Galway
22
3.
Ben Daglish
10
4.
Johannes Bjerregaard
7
5.
Jeroen Tel
6
6.
David Whittaker
4
thomas detert
7.
Fred Gray
3
FutureFreak
Guy Shavit/Sidchip Scratchers
Maniacs Of Noise
Matt Gray
Richard Joseph
TBB
8.
Chris Hülsbeck
2
Reyn Ouwehand
Soren Lund
9.
DRAX
1
KB
Kim Christensen
Markus Schneider
Tim Follin
Mike Alsop
Steve Barrett
---
18/01/2019
The voting deadline for the Remixer of the Year Awards 2018 is approaching, so by all means go and vote for your favourite tunes and artists of 2018!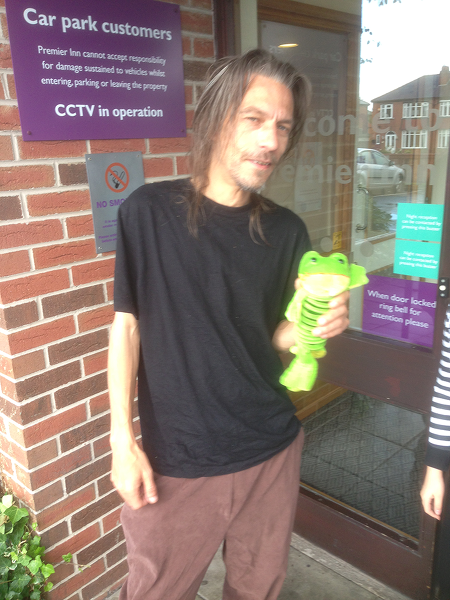 05/10/2018
A legend checks out way too early...
You've probably heard by now about the passing of Ben Daglish on 1st October. Having beaten cancer once, many of us were lulled into a false sense of security by the stability of his condition. However, following a short hospitalisation, he died of complications on Monday morning.

This is Remix64 so I don't need to list all the tunes he did: you have HVSC for that. But we'll all miss him terribly: he was the beating heart of the scene: not just a figure from history, but a living breathing legend who many of us had the privilege to meet, befriend, and even perform and compose with. We all have our own memories, and people all over the Internet are sharing theirs: he touched so many lives it's incredible.

Rock on, Ben. Give Richard our love. ❤

Free Promo
FEATSTEP Remix 2! (Android) will remix .mp3 Audio / .mp4 Video to play as close to the 'tune' of your .SIDs as possible! Performance is better on newer devices; it sometimes runs with occational & inermittant pauses on my 4 year old tablet. The following demonstartion video was recorded with the software running on a PC for this reason.

While availible on Googe Play! for $2.99 (..in Canada only)..
I am sharing the current version with the worldly C64 .SID scene for FREE via this download link :
http://www.featstep.ca/featstepromo.apk
(This is the same file as the $2.99 Google Play release.)

FEATSTEP REMIX! (1 and 2) has been in constant development for about 3 years.

Developing this software I thought I could support myself with sales, though I have never actually successfully sold 1 copy to-date.
Any promotion you can do will be greatly appreciated, whether users download it for FREE from the promo link, or choose to pay $2.99 on Google Play. (Please concider paying as a Donation, I am now near bankrupt and homeless from working on it 24/7 and not selling any copies).

Also, If you enjoy FEATSTEP Remix 2! please share it with your friends 😊 (Either for FREE or at $2.99) ;)
 
Submitted by -FEATSTEP-
Check this out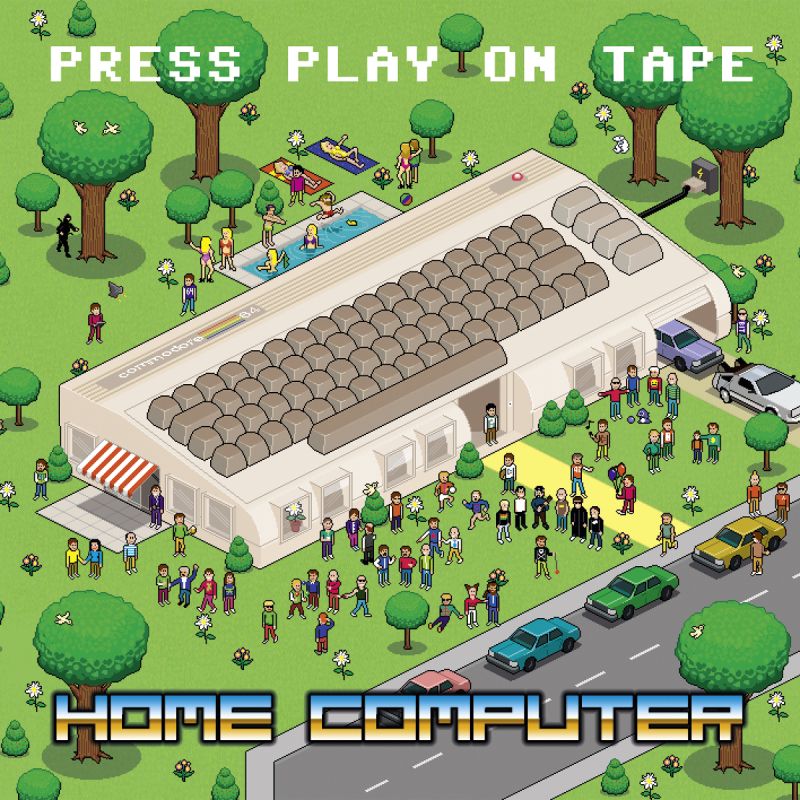 Home Computer
by PRESS PLAY ON TAPE
PRESS PLAY ON TAPE are legends. This is their third studio CD, and it's a doozy, combining kick-your-bottom C64 remixes with original brain-beatingly good tracks. Although obliterated from Wikipedia by pedants who can't cope with reality, there's no keeping these guys down! Rock on!! 26 tracks of mayhem, a double CD, over 2 hours of music! Comes with a 32 page souvenir booklet, packed with photos of Soren. And some other guys, not sure who they are, but they look dodgy to me... *hehe* This album is not available to buy from us digitally, only from iTunes, but FLAC and MP3 Album packs are downloadable when you purchase the CD. * Note: all preorders have now been sent out * "PPOT delivers exactly what is expected of them, and their fans will love this CD. New fans will without doubt take it to their hearts too, because no matter if you're a fan of vocals on remixes or not, there's plenty of music to enjoy." - Andreas Wallstrom, C64.com
Listening Recommendation


Draconus ReMix
Arranged by Chabee
I think it is all time best Draconus remix! Congratulations Chabee! When I heard the other draconus remixes, i never feel the nostalgic, just with your mix!
Review by unreal
Random review


Target Renegade
Arranged by Peters
A curious tune that spells disaster right from the ofset. A strangely mellow backing to a fast paced lead (barely audiable) which isn't such a bad thing as it sounds terrible. The background and the lead sounds very much seperate which doesn't help matters. i can only guess that he's simply pasted on the lead over a simple backing as they don't come together at all. Also another downside is a lack of variation (especially concerning the backing, it's just the same old loop being replayed over and over again).

nono, it's droll!

Review by Tas
Latest Review


Firelord (from 8Bit Symphony)
Arranged by Glyn R Brown
Well, I have a problem with that track. The old Remix from 2002 was epic, is still one of my absolute favourites. But - which word is higher than epic? Let me say it this way - This track here is the most epic track ever!!! I'm absolutely happy to see you back, Mr Brown. Last years you were very silent. And you, Sir, are now my first nominee for ROTY 2019.
Review by Grigul