Remixer Of The Year Results
Here are the results of The Remixer of the year awards.. O2 and Machinae supremacy Both win 2 signed CD's courtesy Of Thomas Detert.
Oj Oscillation's name was picked out of the hat to win the voters FREE prize draw and also wins two free signed CD's. Thanks to everyone who has taken their time to vote, and all the nominees can count themselves winners, Well done!
---
Remixer Of The Year
1.
o2
27
2.
Machinae Supremacy
21
3.
LMan
14
4.
Thomas Detert
12
5.
Mahoney
10
6.
trace
9
7.
DHS
8
8.
Glyn R Brown
6
9.
Oj Oscillation
5
10.
Jeroen Breebaart
4
puffy64
Wobbler
11.
FeekZoid
3
FTC
Marcel Donne
THC Flatline
trauma
12.
Chris Abbott
2
Slumgud
13.
Boz
1
cz tunes
Instant Remedy
MistaDistah
Peter Mörck
Press Play On Tape
Tonka
Best Remix
1.
Giana Sisters - Machinae Supremacy
36
2.
Firelord - Krister Nielsen
5
Nemesis the Warlock - o2
Orchestral Synthasaurus Ninja - Feekzoid
WOTEF - trace
3.
Hammerfist Ode to my c64 - Makke
4
Infodroid Tune 1 - FTC
International Karate Hiyyyah! - LMan
Turrican 1 End Titles - Lman
Zak Mcommando Kracken - Puffy64
4.
Monty Hi-Score - Perhaps-a-Doobie
3
Sanxion Spandau Ballet - Mahoney
Space Harrier - Oj Oscillation
Special Agent 2001 - Jeroen Breebaart
Synth Sample 1 - Mixer
Terra Cresta Shrooms Mix - THC Flatline
5.
Aural Manouvers II - Wobbler
2
Beastie Boys - FTC
Cauldron II - The909sadist
Central Park Ingame - Puffy64
Last Ninja Palace Gardens Loader - Tonka
Wizball Hiscore (BIT3) - IrIdIuM
Zoids - o2
6.
Clystron Subtune 3 - DHS
1
Kinetix tune 2 - Jeroen Breebaart
Knucklebusters - Tomsk
Last Ninja Wilderness - Rob Steptoe
Maniac Mansion Ingame - Puffy64
Master Of Magic - Oj Oscillation
Platoon - CZ Tunes
Rambo - Glyn R Brown
That's The Way It Is - EgMan
Ultima V Moonglow Memories - DjLizard
Zyron - Spy vs Spy Ambient Antiques
Best Newcomer
1.
Machinae Supremacy
23
2.
FTC
14
3.
Krister Nielsen
8
4.
Mahoney
7
5.
Thomas Detert
6
Sonic Wanderer
6.
Rob Steptoe
4
Linus Akesson
7.
trauma
3
Tonka
Slumgud
egMan
DaTucker
909 Sadist
8.
Press Play On Tape
2
Perhaps-a-Doobie
MistaDistah
Emmanuel Forain
9.
Tomsk
1
Sonic Remedy
Mixer
Jeroen Breebaart
Best Scene CD
1.
Back In Time 3
34
2.
Nexus 6581
9
3.
Back In Time 2
6
4.
Back In Time 1
3
Merregnon
Most Innovative Remix
1.
Monty On The Run Highscore - Perhaps-a-doobie
8
2.
Giana Sisters - Machine Supremecy
7
3.
Forbidden Forest - trauma
6
Zoids - o2
4.
Kinetix - Jeroen Breebaart
5
Max Headroom - DHS
Special Agent 2001 - Jeroen Breebaart
5.
Great Giana Rastas - Makke
3
Hammerfist Ode To My C64 - Makke
Humphrey - FTC
Last Ninja 1+2 - Bart Klepka
Last Ninja 2001 - Glyn R Brown
One Man And His Piano - Linus Akesson
Something Stranger - FeekZoid
Spellbound Swing Mix - Mahoney
6.
Cauldron II - The909 Sadist
2
Comic Bakery - Octave Sounds
Delta - o2
Future Shock - Max Hall
Hell On Earth Spells Game Over - Makke
Infodroid Tune 1 - FTC
Paradise Fairlight - DHS
Shamus Case II - Mahoney
Thanatos - DJ Thumpheadache
7.
Arkanoid - Perhaps-a-Doobie
1
Black Lamp - Mahoney
Dixie Commando - Scalex
Last Ninja Tune 7 - Ferrara
My Last Ninja - SirFlo
Rambo,Bombo Impossible Mission - Mahoney
Sanxion Spandau Ballet - Mahoney
Terra Cresta Shrooms Mix - THC Flatline
Best c64 related Website
1.
Remix64
42
2.
remix.kwed.org
29
3.
Lemon64
12
4.
c64.com
9
5.
c64.org
7
6.
c64 Audio
6
7.
trace (http://hem.passagen.se/kwallden/prev/)
4
8.
Last Ninja Archives
3
9.
www.padua.org
2
Commodore Wire
c64.sk
c64.ch
10.
www.robhubbard.co.uk
1
HVSC
Goattracker (http://members.home.nl/problems/goats)
Computerbrains.com
c64.cc
Best Composer
1.
Rob Hubbard
53
2.
Martin Galway
22
3.
Ben Daglish
10
4.
Johannes Bjerregaard
7
5.
Jeroen Tel
6
6.
David Whittaker
4
thomas detert
7.
Fred Gray
3
FutureFreak
Guy Shavit/Sidchip Scratchers
Maniacs Of Noise
Matt Gray
Richard Joseph
TBB
8.
Chris Hülsbeck
2
Reyn Ouwehand
Soren Lund
9.
DRAX
1
KB
Kim Christensen
Markus Schneider
Tim Follin
Mike Alsop
Steve Barrett
---
17/02/2019
Read all about it here.
06/02/2019
You, the people, have spoken. The results are in, and will be presented in a live radio show:
Tune in to SLAY Radio on Sunday, 17th February 2019, 18:00 CET
The show will be hosted by Ziona, Slaygon and Boz, and probably surprise guests. From the SLAY Radio team: The time has come to celebrate and acknowledge the remixers' work in the C64 and Amiga community by presenting the yearly ROTY Awards, as voted by the users at www.remix64.com. This year it's SLAY Radio's turn to give out the awards and give you a run-down of what happened in 2018.
As it is tradition, SLAY Radio and SceneSat Radio band together for this special occasion to broadcast the show on both channels.
18/01/2019
The voting deadline for the Remixer of the Year Awards 2018 is approaching, so by all means go and vote for your favourite tunes and artists of 2018!
Check this out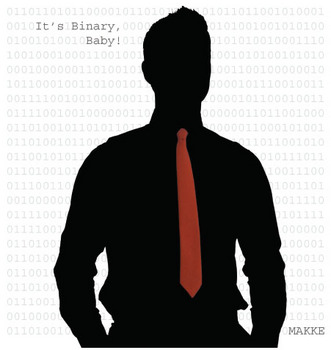 It's Binary, Baby!
by Marcus (Makke) Nilsson (feat. Andreas Wallström & Boz)
Contemporary retro pop that uplifts and amazes. A stunningly original CD in which Makke's personality shines through in every track! Highlights include the "happy hardcore but so much more" Glider Rider, the inspired hard-edged electro-synth and robotic vocals of "Cauldron 2-005", and the " Bonus tracks include Depeche Mode's "Personal Jesus" and Apoptygma Berzerk's "Bitch, as well as Makke's witty and acclaimed covers of Madballs and Artura, with Makke's Irish accent all but wiping your memory of his Swedish origins!
Listening Recommendation


Last Ninja - Palace Gardens (Loader)
Arranged by Tonka
While I hadn't heard the original, after hearing this remix I wondered how it could be true to the original SID. I went ahead and fired up the SID and well, the remix IS true to the original. It's a fantastic SID altogether. But this remix... this remix is something else, something much more. Actually, to put it straight-in-your-face, this is by far my favorite from remix64. What it is exactly, I can't tell but somehow this song gives me lots of energy, and I can't sit still for a second listening to it. Perhaps it's the beat, the right use of SID samples for the leads; it all blends into something very beautiful.
For me, it just hits the right spot, and it hasn't lost any of its magic since I first heard it (I'm talking months ago). Again, absolutely my favorite remix/remake!
Review by cyphax
Random review


Phantoms Of The Asteroid
Arranged by Marcel Donné
Donne has made a tempo filled remix that I find myself listening to often. The remix is fairly faithful to the original sid tune once the synth section is over after the first minute. The absolute stroke of genious for this remix, however, is the drum track. It is present in the rest of the tune and makes quite a presence. It sound lolly-gagish at first but it really carries the tune in my opinion, and I think this quaint, disco-inspired drumtrack is what keeps me coming back for this song time after time. Of course, the rest of the instruments are chosen with care and fits in perfectly.
Review by immacolata
Latest Review


Outrun Europe (levels)
Arranged by hermitsoft
Fast paced and, from a technical point of view, very well composed, "Outrun Europe (levels)" has a clear edge - it catches the bright pastels of the arcade version almost flawlessly! Needless to say, of all Outrun covers released up to this point, Hermisoft's take on Jeroen Tels original outruns all of them!
Review by exocytosis