Martin Dodd - Winter Games (going for gold mix)
Track info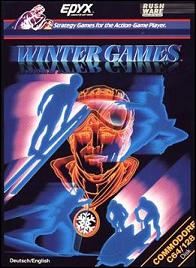 Arranged by:
Member:
Original SID:
Original composed by:
Also check out:
Duration:
2:34
Released:
26/02/2005
All-Time charts position:
2336
Score:

71%
Story
Vote distribution





Shouts
I think Martin Dodd was heading for a "Chariots Of Fire" style, but it's turned out a bit thin and lacks esprit. Good potential though!
The potential is there, even if in terms of sound it's not quite there yet. Nice build up through the tune, and with some tweaks it'd be excellent.
A really good effort given a bit more knowledge in sounds and mastering this could have been awesome. The idea is there, and the arrangement is there to an extent but the application lets it down.
I do like the feel of this, good work Martin.
Inoffensive.
This had been made so much better...
Nothing special. But well done produced.
A great remix! Very enjoyable to listen...
Yes, the instruments could sound stronger, but it's still very hymnic. One of my favourites. Huge nostalgic effect due to the bobsled melody.
Great remix! You kept the characteristics of the original (mainly because of the bass pattern used) and added a great heroic 2nd part. The only thing to stop me from giving it a red is that sometimes it sounds indeed a bit thin but it's a marvellous piece
Boring! Definitely NOT going for gold! Not even bronze!
I enjoyed it very much. I like how it builds up towards the end.
Very nice atmosphere!
Simple, but very cool!
Reviews
No reviews available.
Make your vote and be the first to submit a review!