vurtX - Kentilla (The Dreamer)
Track info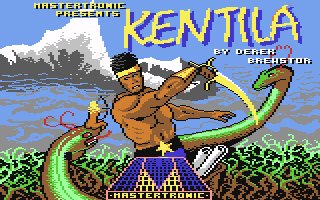 Arranged by:
Member:
Original SID:
Original composed by:
Also check out:
Duration:
12:43
Released:
03/07/2008
All-Time charts position:
871
Score:

83%
Story
I dedicate this piece to Martin Holland, rest in peace my friend you left us too soon. (you may know him as the outstanding C64 graphic artist who did Gauntlet 3, Sly Spy, Demons Kiss and many other games, I worked with him at MC Lothlorien way back in 1989 >> www.gtw64.retro-net.de/Interviews/mholland.php 
I put Kentilla in my top 3 all time Rob Hubbard SIDs (It's proof to me that Rob is the reincarnation of Beethoven ), but I never could grasp why its never remixed, possibly due to its length and complexity, and the need for this Rob masterpiece to be done overtook me so I decided to have a go myself, I hope I've done it some justice! (Pity those poor Spectrum and Amstrad owners who had to play it in total silence .)
After having problems with its time signature & my inability to decipher the ring modulation percussion in the original, I dropped it and went for a dream like mellow mix, it was written entirely with Reason, and mastered with T-Racks and Wavelab.
So thanks for the great reviews now all I hope for is this kickstarts other remixes of Kentilla by some of the C64 remix legends!
NOTE > check the 2 typos in the Kentilla loading screen. but the naked chick sat on the dragons head makes up for them.If you want this in lossless 24bit 96khz FLAC audio quality (size 250mb!) you can get it here >
www.megaupload.com/?d=OLCZUBQ5
vurtX.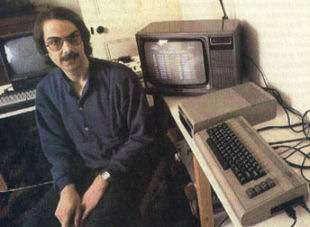 Shouts
I've always dreamt of hearing this tune orchestrated, and it's finally done! Wonderful!
Excellent stuff, great use of stereo mixing for the instrumentation. Original unfimiliar to me but this is a great listen and it doesn't feel like 12 minutes, probably not everyones cup of tea though.
You're right, pricer.
This is sounding really good! Long movie like epic piece. Great stuff.
For just having the balls to try doing it. Thankfully most of it comes off very well...
Great work, but way too long... The original tune itself is not really that interesting.
Brave attempt! Unfortunately it sounds too simplisitic and artificial. I see how hard you try to give it an emotinal expression, but all notes have the same hard touch, and that doesn't sound well. But it should inspire people to remake the tune:)
If your arrangement is relatively simple like here, better make sure your instruments are top notch. Not the case here, they sound too synthetic and there's no dynamics to them, ergo no emotions. Great idea for the arrangement, so-so execution.
Good grief. The whole thing? Excellently done, lovely sounding strings/synths. I love how regal it sounds at 6:46 onwards. I wouldn't say it sounded especially movie like, more like piece of TV score. Quality though.
Outstanding!!! This piece of remix could be part of a tim burton movie soundtrack
A really good attempt at a tough tune, well done.
Very nice stuff!
The instruments sounds a bit too syntish, a common disease for orchestra-conversions. For the tune in general I feel it lacks a lot. It sounds too simple.
Excelent, it has the magic in it(Someone who lost the friend to will understand)
This is great. A very difficult song to cover, and you pulled it off with some great instrumentation as well. Dreamy and atmospheric. EDIT: after listening to the whole tune I decided to give it top score. This is high quality stuff with a great feeling!
Some kind of art
Finally, a remix of this classic Rob tune - and a very nice remix, at that!
Just makes me yawn and yawn again. Can't see (or hear) why this is so good rated. And it's way too long.
Like ifadeo said, perfect for Tim burton's movies.
The instrumentations sounds quite cheap, but this remix has a nice romantic feel to it. Makes me feel good!
Reviews
No reviews available.
Make your vote and be the first to submit a review!