gibs
Member Profile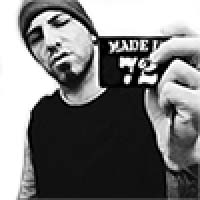 Handle:
gibs
Homepage:
Contact:
Location:
France
Joined Remix64:
November 2005
Remix projects:
Voting profile:
About me
The story : 
1982, I was 10 years old...As kid I was attracted by video games when I saw the Atari system. Fortunately I change my mind just before purchasing it when I saw the Colecovision.
It was amazing but limited, but I didn't knew why...For example I was puting the cartridge in a wrong position to make it bug and to see something else on
the screen.
Later a friend of mine told me that he had a computer and asked me if I wanted to see it. 
Of course!. When I saw the ZX Spectrum 48k I was amazed. He showed me some tricks in Basic and then he loaded Jetpac with the tape.
It was enough to convince my parents to buy me that beast (and that's the reason why my profile pic is a speccy picture). 
The same guy showed me that there was also a computer at school that we could use to code in Basic. It was a GOUPIL II. 
So, on our spare time we went to this place to code some games.
I discovered the Hebdogiciel magazine. I was a mag with a lot of code listings, good articles, and with interesting tricks like cracking software.
Our techno teacher wanted to introduce us at computing. It was a room with 12 Thomson TO7-70. They called this room Nano-Network? I never knew the reason,
The computers where not connected. 
Well the first day was so boring: She (the teacher) showed us how to start the computer, use the keyboard, load stuff...etc that I had the time to crack their main program
(PEEK/POKE) to change the variables from the beginning. At the end of the course, I took my time to pack my stuff and I was the last student, then she congratulate me because she noticed that I was familiar with computers and my performance with their software.
I replied : Thanks, it was easy, let me show you how I did. I cracked the program in front of her (she didn't knew the fuck I was doing) and change the variable again, and then I restarted the soft...Then she understood. 
Well I have been punished and never had the opportunity to use these computers again. Do you want to know what I was doing while the others were computing ?
10 PRINT I will never pirate the computers of the school room anymore
20 GOTO 10
But with my pen !!
I sold the Speccy for a C64 after reading an article about the comparison about 8 bits computers. 
It was an mistake because the C64 was unpopular in France: Only one guy had a C64 & me
There was something wrong with those computers:
-You needed a TV
-They were slow (tape) to save your code
1 example : When my father wanted to see a movie on the TV he was shutting off the electricity in the house to be sure I leave the computer. I was angry. Everytime I was loosing my code.
So the solution was the Schneider (Amstrad) CPC 464 color.
It was so expensive that I couldn't imagine to have a Floppy at this time and I succeed to deal with my father. I was not using the lounge TV anymore...
When I decided to move on 16bits, I was reading in the magazine that the performance between the Amiga and the Atari St were the same, instead the sound.
So I choose the Atari 520 ST. It was incredible. Each time I was starting it was like I couldn't believe it. like if I was dreaming. A very very good computer.
Until a friend invite me to his house to show me the Amiga...
I can remember : There was a towel on it. He took it off, Kickstart 1.2...and put the Wild Copper Megalo Demo inside. I had some chills. Closer of a heart attack. This is the Amiga Speaking
- He asked : So is your ST as good as the Amiga ?
- No definitely !
Then he showed me Soundtracker, and that's how I started music.
Fortunately the ST died (guess it was the PSU) quickly, and as it was under warranty and the shop when I bought it wanted to take it back for a good price.
Releases