Visa Röster - International Karate (a cappella)
Track info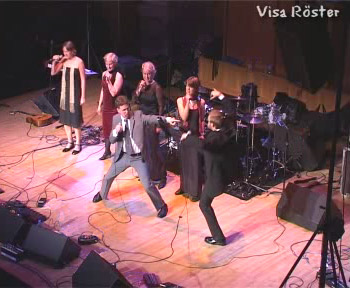 Arranged by:
Member:
Original SID:
Original composed by:
Also check out:
Duration:
3:57
Released:
11/03/2007
All-Time charts position:
467
Score:

88%
Story
International Karate. Our guess is that you have spent nights and days with this one! And, not only enjoying the best two-player-game on the Commodore 64, but also enjoying Rob Hubbard's awesome music and the sampled kicking and screaming fighers! You're free to disagree on the "best good two-player-game"-part, but not the other statements!
International Karate is a Rob Hubbard classic! And this "remix" is a completely a cappella one, which Visa Röster are performing live for both C64 enthusiasts but also for all non-C64 enthusiasts at our concerts, and it seems that both worlds agree that this a wonderful song!
If you like this, there's more to find on the CD *** Commodore 64 *** Vocally by Visa Röster. You can read more about it at
http://www.livet.se/visa
.
If you want to see this song performed live, untampered, without cheats like autotuning and mixing... take a look at the video at YouTube
http://www.youtube.com/watch?v=ZAY_fJ4IHHE
, or grab a copy yourself in better quality from our homepage
http://www.livet.se/visa
.
Visa Röster are: Hanna Kappelin, Karin Öjehagen, Elsa Persson, Sofia Åberg, Johannes Lindén and Pex 'Mahoney' Tufvesson.
We hope you'll like this remix! We're always in a good mood when singing this one. Especially Karin - have you realized how extremely difficult her parts are? God, is she talented or what? Enjoy! / Visa Röster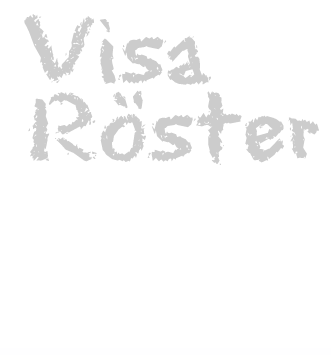 Vote distribution





Shouts
Another fun remix by a fun troupe. Excellent work!
Impressive a-capella rendering of IK.
Okay, gotta say wow! That's talent! (do they do Parallax?)
I wanted to give you very good! But that voice... Damn it!
Another accomplished vocal mix of a classic SID.
No talk - just whoa!
Instantly fell in love with it when I first heard it on their CD, impeccable, impressive, heart-warming, simply perfect - now please VR, grace us with a Vol. 3 of C64 covers
OK, it gets red. This pure acapella style isn't quite me, but it is lovely made. The last part is a *really* nice touch! That made me smile.:-)
Hehe, ja vad skall man säga, världsklass liksom.. ;) Nice work as always!
I waited for Visa röster to do this :)
Tops stuff again, I seen them do this live at St Lukes, she must be knackered doing that lead voice!!!
Sounds fun and probably was fun to make.
Mind Blowing! Couldn't believe it when I first heard this at Bit London
Genius! This is pure genius!
Love a capella stuff, it's usually the most impressing ones. Great job.
Does exactly what it say's on the tin.. Theres a multitude of talent floating about here but im still waiting to hear them "sing" though, have a feeling that'd be something very special.
Love the cd :)
!
*shivers*
Doo doo doooo... Lol. Well done.
I'm really in love with Hanna's voice, whatever she sings, she's thrilling! Thank you, my angel!:)
Very Very Nice
As usual, fantastic work by the Visas, it's even more fun to watch being performed live :)
Technically excellent, but failed to stir on a deep, fundamental level.
Not outstanding :)
I appreciate VR for what you've done for the C64 music revival. This is one of my preferred accapellas from you, though I'm not the biggest accapella fan.
It's amasing what you did with this tune
Lot's of good votes, but I just don't get this one? A cappella sor sure, but...
Impressive
Great! I liked that Yie ar KF ending...
Wow! Excellent work!
Surprising!
Reviews
No reviews available.
Make your vote and be the first to submit a review!