Visa Röster - Roland's Rat Race (a cappella)
Track info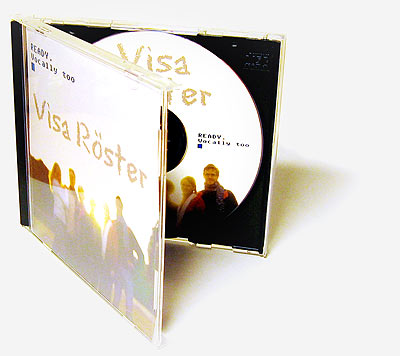 Arranged by:
Member:
Original SID:
Original composed by:
Also check out:
Duration:
2:27
Released:
28/07/2006
All-Time charts position:
1436
Score:

79%
Story
Roland's Rat Race. A nice game, a bloody awesome tune!

This remix is completely a cappella, that's the way we like it! All performed by Visa Röster, the six-person a cappella group from Sweden.

If you like this, there's more to find on the CD "READY. Vocally too" by Visa Röster. 18 Commodore 64 tracks, remixed with the lovely voices of Swedish a cappella group Visa Röster. Read more about it at Visa Röster's homepage at http://www.livet.se/visa.

Visa Röster are: Hanna Kappelin, Karin Öjehagen, Elsa Persson, Sofia Åberg, Johannes Lindén and Pex 'Mahoney' Tufvesson.

We hope you'll like this song. We had loads of fun making it. Enjoy! / Visa Röster
Vote distribution




Shouts
It's Number 1 Ratfan alright, and it's a very nice rendition. All we need now are the vocals from the original and this would be perfect. As it is, there's a very nice effort.
What Waz said.:)
Def not their best effort but still a gorgeous rendition
I don't know why, I just get very, very happy when listening to this :D
I know why, cos it's bloody awesome! Just try to imitate the arpeggios a little bit better next time ;-)
Quite good technic but a bit repetitive and empty
Visa Roester expected perfect and solid quality! You are really NUTS guys! :-D I like your style very much! Go on and suprise us all even more in the future!:-)
No! Didn't give me any shivers unlike thrust... Sound fake
O___o I'm very impressed. Well done!
This tune really fits this style of music for some unexplainable reason
Visa Röster stands for quality.
Funny :) Could have been done with improvised tupcs (unz)
Nice, but not perfect...
In spite of being a cappella, generally ranked low on my list of things I like, this remix catches the sound of the original rather well.
Earcandy by VR, top stuff!!!
Not their best, but Visa Röster rules even on a bad day!;)
Visa Röster's real a cappella music is imho where they show their real quality. This is also one of them!
This one made me smile
Pleasant arr, like it
WOW!!!!!!!!!!!!! Hanna rules!;-)
Reviews
No reviews available.
Make your vote and be the first to submit a review!