Remix64.com Awards 2009
Last saturday was the big night of the Remixer Of The Year 2009 award show. Presented by the SceneSat Radio staff, it was being broadcast by SceneSat Radio, SLAY Radio, Radio6581, BitJam and Nectarine Demoscene Radio simultaneously. The hosts were joined by a live crowd consisting of many surprise guests, among them former years ROTY winners and other scene VIPs, pushing Ziphoid's apartment space to its limits! The most entertaining 4 hour show did not only trace the musical highlights of 2009 and present the winners: with the joint broadcast it also opened up perspectives between the remixing community and the demo scene, both which are cloesly related, but have often been ignorant of the other in the past.
The Results
Mordi
won 2009's big price, being the new Remixer Of The Year.
Firestorm
massively scored #1 in the categories
Most Innovative Mix
and
Best c64 Mix
with his version of
Commando
, which was a surprise release in december.
XxDUSTYxX
won
Best Amiga Mix
, while
daXX
managed to place a whopping 9 of his remixes in that category.
Reyn Ouwehand
managed to win
Best Veteran
for the third time in a row, followed up by
Hazel
. The award for
Best Newcomer
went to
Heartek.
In a surprise coup, the Lifetime Achievement Award 2009 was awarded to yours truly,
LMan
.
Congratulations to all winners and follow-ups,
everyone,
you've deserved it. As always: the ROTY lists contain only winners. 😃
---
Who made the best remixes in 2009? Who was most active and supportive?
---
Lifetime Achievement Award
---
What remix really made a difference in 2009? Things you maybe never heard before? Creative and different takes on originals?
---
What was the c64 remix that impressed you most in 2009?
---
What Amiga remix did you like best in 2009?
---
Who do you think deserves this award in 2009 for providing great remixes over a period of 5 years or longer?
---
Who made the greatest debut in 2009?
---
Remixer Of The Year - ROTY 2009 Trophy
(picture by NoirPhotographer)

Disclaimer: The results are based on votes made by the Remix64.com community. Errors and omissions excepted.

» Report an error

---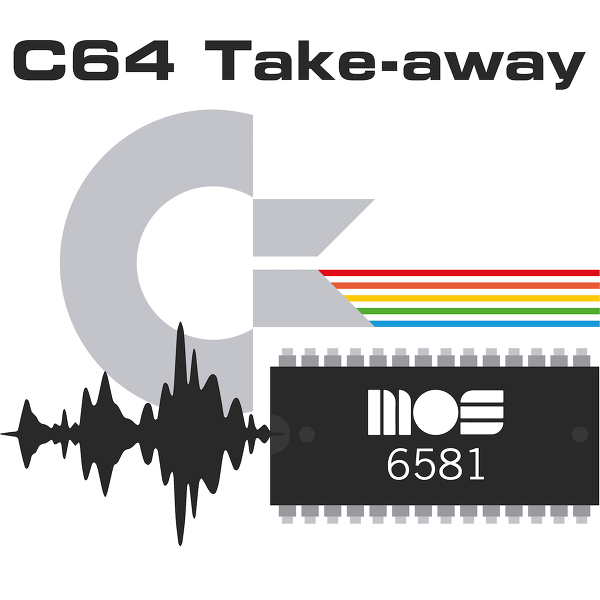 15/05/2018
It turns out that being patient for 4 years, 5 months and 3 days pays off in the end. The new episode of the C64 Take-away podcast was released yesterday. Jan is back with 65 minutes of remixes, chiptunes and news from the world of C64-related music.
Due to some technical circumstances, you are urged to delete the old feedburner.com feed from your podcast clients/RSS readers and sign up for the new feed to keep yourself updated of future episodes.

Submitted by kwed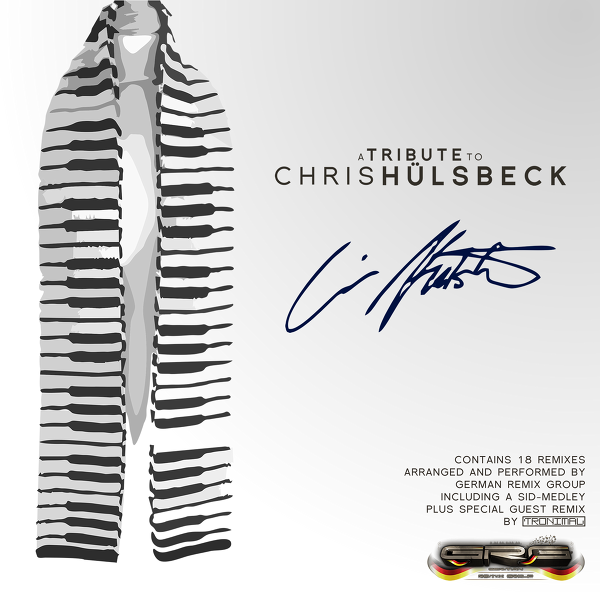 02/03/2018
Today the German Remix Group (GRG) released its fourth tribute-album. The new album is dedicated to the sounds of Chris Hülsbeck, and consequently the album is called A Tribute to Chris Hülsbeck. It contains 19 tracks from CZ-Tunes, Dr.Future, Mitch van Hayden, SigmaZeven, Snake-TMF, SunSpire and Tronimal (guest remixer). It features many different styles, from 80s pop and dance up to orchestral sounds. This huge album, spanning over 90 minutes of play time, is not only their longest album (so far), it's also their first release of a double CD which can be downloaded digitally for free or listened dirctly to via the GRG website.
 
Submitted by Mitch van Hayden
21/02/2018
Check out the results, click the link below!

Remixer of the Year 2017 Results
Check this out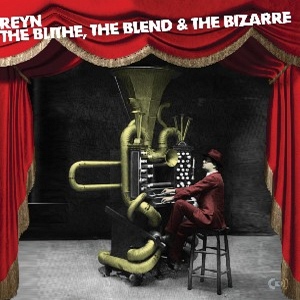 The Blithe, the Blend and the Bizarre
by Reyn Ouwehand
Reyn Ouwehand once again sets new standards in C64 live performance. This CD concentrates on those small or overlooked tunes that once filled our hearts with joy, and produces the definitive versions of them. Once you've heard his rendition: your brain will always think of the tunes that way. Performed live by Reyn and previewed extensively on Boz's Bit o' Bollocks Slay Radio show, this CD is further enhanced by Gilliam-esque artwork from the multi-talented Reyn and that Wizball and Sanxion-meister himself, Mark Hennessy-Barrett. This CD will leave you with a big soppy grin on your face. Guaranteed!* * Not a guarantee, but it's very likely.
Listening Recommendation


WorldCup 90 (Genias)
Arranged by Sten
I liked this song on Amiga 28 years ago... and this is really a nice remix without invent some strange thinks to make the remix different from original. It's sounds modern but i recognize the style of the original and the melody here is really amazing with as background an very nice harmonic line. No other remix are present here so max vote for the effort of the author!
Review by AudioSeeker
Random review


Blood money (Kicked miX)
Arranged by THC FlatLine
Stuffed with a great selection of synth/electronic/SID sounds and modulations and offering an awesome recreation of the important lead, it is very good. Expect the sidtune on different and more capable equipment. It is a cover version, which is close, but different at the same time. For instance, unlike the SID version, it doesn't concentrate on filtered sounds and heavy ring-modulation.

Review by beldin
Latest Review


Panther
Arranged by Boz
It's a song of power. Get out of my way until we get shot down. Everyone will die, lose everything, but until then we sing.
Review by firefly c64