Remixer Of The Year Awards 2004
Here are the winners of this year's awards, congratulations to everyone! And remember... as always there are no losers on this page! 😊
- LMan
---
Remixer Of The Year 2004
| | | |
| --- | --- | --- |
| Rank | Title | Score |
| 1. | Marcel Donné | 77 |
| 2. | DHS | 62 |
| 3. | Juha Kaunisto | 59 |
| 4. | Glyn R. Brown | 58 |
| 5. | Lagerfeldt | 55 |
| 6. | Markus Schneider | 29 |
| 7. | Makke | 22 |
| 8. | o2 | 13 |
| 9. | Romeo Knight | 12 |
| 10. | N-JOY | 10 |
| 11. | Awesome-A | 9 |
| 12. | Infamous | 8 |
| | Jurek Raben | 8 |
| | Sonic Wanderer | 8 |
| 13. | Feekzoid | 7 |
| | LMan | 7 |
| | Mahoney | 7 |
| 14. | X-formZ | 6 |
| 15. | Stuck in D80s | 5 |
| 16. | Markus Schneider & Mahoney | 4 |
| | Razmo | 4 |
| | Wolfram Kresse | 4 |
| 17. | are be | 3 |
| | Cirdan | 3 |
| | Hazel | 3 |
| | Perhaps-a-Doobie | 3 |
---
Best Newcomer 2004
| | | |
| --- | --- | --- |
| Rank | Title | Score |
| 1. | Romeo Knight | 123 |
| 2. | Weebl | 42 |
| 3. | Chronblom | 40 |
| 4. | Awesome-A | 31 |
| 5. | Dafunk | 25 |
| 6. | The C64Mafia | 20 |
| 7. | DJ Skitz | 16 |
| 8. | Marc Girard | 11 |
| 9. | Visa Röster | 10 |
| 10. | Darren Lambourne | 9 |
| 11. | jgb | 8 |
| | Markus Schneider & Mahoney | 8 |
| 12. | madfiddler | 7 |
| 13. | Crisis | 5 |
| | deVilhoOD | 5 |
| 14. | Marcus Geelnard | 4 |
| 15. | Cyborg Jeff | 3 |
| | elwood-id | 3 |
| | Gecko Yamori | 3 |
| | Marsland | 3 |
| | Voidshaper | 3 |
---
Best c64 Remix 2004
| | | |
| --- | --- | --- |
| Rank | Title | Score |
| 1. | Glyn R. Brown - Rastan | 87 |
| 2. | Marcel Donné - Sweet | 54 |
| 3. | o2, Hanna Kappelin, Morpheus - Comic Bakery | 50 |
| 4. | DHS - Human Race | 32 |
| 5. | Juha Kaunisto - Calm | 30 |
| 6. | Juha Kaunisto - Zoids Revisited | 27 |
| 7. | Lagerfeldt - Angel | 22 |
| 8. | Razmo - Terra Cresta | 18 |
| 9. | N-JOY, Simona - Stormlord (Senecas Marble Pack) | 17 |
| 10. | Schneider, Mahoney, Elsa, Karin - Sweet | 13 |
| 11. | The C64Mafia - Forbidden Forest | 11 |
| 12. | Lagerfeldt - R-Type | 10 |
| 13. | Romeo Knight - Bombo | 7 |
| | Weebl - Delta+ | 7 |
| 14. | DHS, Makke - Giana Sisters | 6 |
| | DHS - Blowing | 6 |
| 15. | Jurek Raben - Lightforce | 5 |
| | Lagerfeldt - Sweet | 5 |
| | Markus Schneider - Deliverance, Gem-X | 5 |
| | Markus Siebold - Turrican Symphony | 5 |
| 16. | Feekzoid - Something Stranger | 4 |
| | Jurek Raben - Flying | 4 |
| | LMan - The Eidolon | 4 |
| | Markus Schneider - Golden Axe (Christmas Edition) | 4 |
| | Sonic Wanderer - Outer Space | 4 |
| 17. | deVilhoOD - Human Race | 3 |
| | Feekzoid - Archetype | 3 |
| | Infamous - Nemesis | 3 |
| | Makke - Arkanoid (SID No More Mix) | 3 |
| | Marcel Donné - One Magnetic Field and His Droid | 3 |
| | Saul Cross - Master Of Magic | 3 |
| | Wolfram Kresse - Ultima VI Intro | 3 |
---
Best Amiga Remix 2004
| | | |
| --- | --- | --- |
| Rank | Title | Score |
| 1. | FeekZoid - The Desert Dream (Part One) | 69 |
| 2. | Awesome-A - Turrican 2 (Main Title) | 17 |
| 3. | Awesome-A - Apidya (Level 1) | 7 |
| | Infamous - Cannon Fodder | 7 |
| | Makke - Lost Patrol | 7 |
| | SNeaR - Speedball 2 | 7 |
| 4. | ANTAI - Quik Silva (Orchestral Version) | 5 |
| 5. | Awesome-A - Apprentice (Main Title) | 4 |
| | Cirdan - Turrican 2 (World 5) | 4 |
| | DJ Skitz - Nine Fingers | 4 |
| 6. | Awesome-A - X-Out (Level Up Mix) | 3 |
| | Awesome-A - X-Out (New Highscore Mix) | 3 |
| | GeckoYamori - Zool (Elektrorock) | 3 |
| | Putzi - Stardust Memories (Extended Dub) | 3 |
| | Seveneleven - Seven Gates of Jambala (Title) | 3 |
| | X-formZ - The Desert Dream | 3 |
---
Most Innovative Remix 2004
| | | |
| --- | --- | --- |
| Rank | Title | Score |
| 1. | The C64Mafia - Forbidden Forest | 54 |
| 2. | Schneider, Mahoney, Elsa, Karin - Sweet | 40 |
| 3. | DHS, Makke - Giana Sisters (Keep da scene alive) | 27 |
| 4. | o2, Hanna Kappelin, Morpheus - Comic Bakery | 24 |
| 5. | DHS - The Human Race | 19 |
| 6. | Romeo Knight - Bombo | 18 |
| 7. | Juha Kaunisto - Calm | 17 |
| 8. | Chronblom - Wizball | 16 |
| 9. | N-JOY, Simona - Stormlord (Senecas Marble Pack) | 14 |
| 10. | Makke - Arkanoid (SID No More Mix) | 12 |
| 11. | Marcel Donné - Sweet | 11 |
| | Weebl - Delta+ | 11 |
| 12. | Glyn R. Brown - Rastan | 10 |
| | Markus Schneider - Deliverance, Gem-X | 10 |
| 13. | Razmo - Terra Cresta | 8 |
| | Romeo Knight - Body Slam | 8 |
| 14. | LMan & Larsec - Ghosts n Goblins | 7 |
| 15. | Chronblom - Bomb Jack | 5 |
| | Feekzoid - Something Stranger | 5 |
| | Infamous - Galway Is God, Arkanoid | 5 |
| | jgb - Delta | 5 |
| 16. | Jurek Raben - Flying | 4 |
| | Lagerfeldt - Angel | 4 |
| 17. | Awesome-A - Apprentice (Main Title) | 3 |
| | Feekzoid - The Desert Dream | 3 |
| | Jurek Raben - Lightforce | 3 |
| | Lagerfeldt - Sweet | 3 |
| | The Cheesemakers - Froehn (Gabber Mix) | 3 |
---
Best Scene CD
| | | |
| --- | --- | --- |
| Rank | Title | Score |
| 1. | Visa Röster - C64 Vocally | 58 |
| 2. | Remix64 v2 - Into Eternity | 27 |
| 3. | PPOT - Run/Stop Restore | 19 |
| 4. | Machinae Supremacy - Deus Ex Machinae | 14 |
| | The Z Show Gold Collection | 14 |
| 5. | Marcel Donné - Sidologie | 13 |
| 6. | Back In Time 3 | 9 |
| 7. | Project: Galway | 8 |
| 8. | Nexus 6581 | 5 |
| | Purple Motion Musicdisk | 5 |
| 9. | Instant Remedy | 3 |
---
Disclaimer: Some of the votes have been disqualified for being invalid (i.E. incomplete data, votes for newcomers who were not newcomers etc...). The results do not claim to be error-free.
18/01/2019
The voting deadline for the Remixer of the Year Awards 2018 is approaching, so by all means go and vote for your favourite tunes and artists of 2018!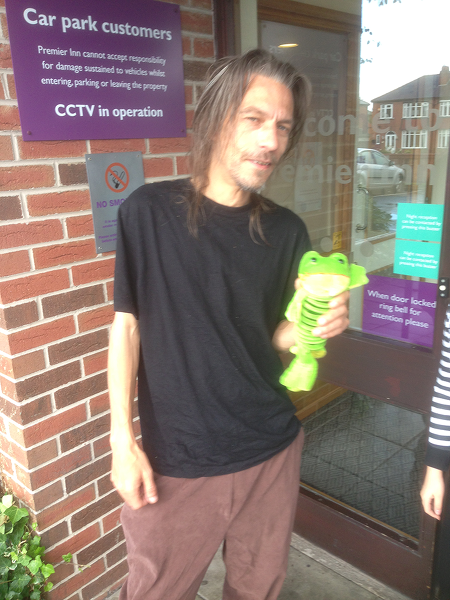 05/10/2018
A legend checks out way too early...
You've probably heard by now about the passing of Ben Daglish on 1st October. Having beaten cancer once, many of us were lulled into a false sense of security by the stability of his condition. However, following a short hospitalisation, he died of complications on Monday morning.

This is Remix64 so I don't need to list all the tunes he did: you have HVSC for that. But we'll all miss him terribly: he was the beating heart of the scene: not just a figure from history, but a living breathing legend who many of us had the privilege to meet, befriend, and even perform and compose with. We all have our own memories, and people all over the Internet are sharing theirs: he touched so many lives it's incredible.

Rock on, Ben. Give Richard our love. ❤

Free Promo
FEATSTEP Remix 2! (Android) will remix .mp3 Audio / .mp4 Video to play as close to the 'tune' of your .SIDs as possible! Performance is better on newer devices; it sometimes runs with occational & inermittant pauses on my 4 year old tablet. The following demonstartion video was recorded with the software running on a PC for this reason.

While availible on Googe Play! for $2.99 (..in Canada only)..
I am sharing the current version with the worldly C64 .SID scene for FREE via this download link :
http://www.featstep.ca/featstepromo.apk
(This is the same file as the $2.99 Google Play release.)

FEATSTEP REMIX! (1 and 2) has been in constant development for about 3 years.

Developing this software I thought I could support myself with sales, though I have never actually successfully sold 1 copy to-date.
Any promotion you can do will be greatly appreciated, whether users download it for FREE from the promo link, or choose to pay $2.99 on Google Play. (Please concider paying as a Donation, I am now near bankrupt and homeless from working on it 24/7 and not selling any copies).

Also, If you enjoy FEATSTEP Remix 2! please share it with your friends 😊 (Either for FREE or at $2.99) ;)
 
Submitted by -FEATSTEP-
Check this out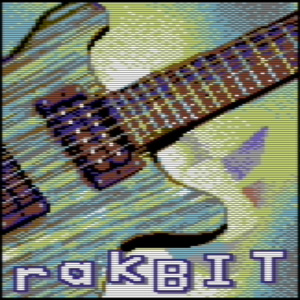 RAKBIT
by NecroPolo
NecroPolo has produced a stunning album which is built on a vintage prog-sound: from hard as nails to Rhodes-heaven, NecroPolo has got beneath the skin of the pieces and created something which is totally authentic to their spirit.
As if that wasn't enough, this album features the first ever C64-executable album cover, complete with classic scrolltext and the original SIDs that appear on the album, in one PRG!
And if THAT wasn't enough, this demo contains the first ever usage of a revolutionary new SID encoding format which enables any complexity of SID to be played back with minimal raster time, no matter how complex the player! Named SIDRIP, this routine was produced by Hermit specially for this demo, because pieces such as Scoll Machine or Rimrunner needed to feature in this demo, and their players were far too difficult to squeeze into a one-file demo.
Listening Recommendation


R-Type (Doppelganger Summer Remix)
Arranged by Lagerfeldt
Time is passing, nice remixes come and go but this one remained 'THE' R-Type remix to me during the years. There are many flavours around but this one still has the best vibe to me. Besides the big picture, it also does so many little things perfectly that makes this track something like a nice rich summer cocktail with an awesome, timeless aftertaste.

Cheers!
Review by NecroPolo
Random review


Lemmings Tune 13
Arranged by burnt toast
Was really impressed with this tune, to the extent im addicted to it. Just check that baseline. It sounds amazing on the sub. The tune is just sheer class, and a true reminder of the real theme of the Amiga. Just brings me back to my youth when i first got my Amiga and realised the awesomeness of it.

Thanks guys for making this. Shame I havnt seen any other tracks from burnt toast because this one was so excellently put together. Im just gonna put full raves on this because it just struck a cord with me when i heard it.
Review by onlineamiga
Latest Review


SuperFrog - World 4
Arranged by groovebox
Music is always subjective as we all like different stuff. But listening to this was like a rollercoaster of "oooh!! i like" and "ooooh maybe not". I love the electro backing music, and the drops etc. Sounds great. But maybe using a harder synth sound instead of the original flute sound for the main tune might have given it more power. I also think the tempo is a little too fast for this tune. But hey these are just how I hear it. No reflection on ability and I absolutely love the fact that people like yourself are making awesome remixes of great Amiga tracks :) Please keep making more stuff! I wanna hear more!
Review by onlineamiga