Remixer Of The Year Awards 2004
Here are the winners of this year's awards, congratulations to everyone! And remember... as always there are no losers on this page! 😊
- LMan
---
Remixer Of The Year 2004
| | | |
| --- | --- | --- |
| Rank | Title | Score |
| 1. | Marcel Donné | 77 |
| 2. | DHS | 62 |
| 3. | Juha Kaunisto | 59 |
| 4. | Glyn R. Brown | 58 |
| 5. | Lagerfeldt | 55 |
| 6. | Markus Schneider | 29 |
| 7. | Makke | 22 |
| 8. | o2 | 13 |
| 9. | Romeo Knight | 12 |
| 10. | N-JOY | 10 |
| 11. | Awesome-A | 9 |
| 12. | Infamous | 8 |
| | Jurek Raben | 8 |
| | Sonic Wanderer | 8 |
| 13. | Feekzoid | 7 |
| | LMan | 7 |
| | Mahoney | 7 |
| 14. | X-formZ | 6 |
| 15. | Stuck in D80s | 5 |
| 16. | Markus Schneider & Mahoney | 4 |
| | Razmo | 4 |
| | Wolfram Kresse | 4 |
| 17. | are be | 3 |
| | Cirdan | 3 |
| | Hazel | 3 |
| | Perhaps-a-Doobie | 3 |
---
Best Newcomer 2004
| | | |
| --- | --- | --- |
| Rank | Title | Score |
| 1. | Romeo Knight | 123 |
| 2. | Weebl | 42 |
| 3. | Chronblom | 40 |
| 4. | Awesome-A | 31 |
| 5. | Dafunk | 25 |
| 6. | The C64Mafia | 20 |
| 7. | DJ Skitz | 16 |
| 8. | Marc Girard | 11 |
| 9. | Visa Röster | 10 |
| 10. | Darren Lambourne | 9 |
| 11. | jgb | 8 |
| | Markus Schneider & Mahoney | 8 |
| 12. | madfiddler | 7 |
| 13. | Crisis | 5 |
| | deVilhoOD | 5 |
| 14. | Marcus Geelnard | 4 |
| 15. | Cyborg Jeff | 3 |
| | elwood-id | 3 |
| | Gecko Yamori | 3 |
| | Marsland | 3 |
| | Voidshaper | 3 |
---
Best c64 Remix 2004
| | | |
| --- | --- | --- |
| Rank | Title | Score |
| 1. | Glyn R. Brown - Rastan | 87 |
| 2. | Marcel Donné - Sweet | 54 |
| 3. | o2, Hanna Kappelin, Morpheus - Comic Bakery | 50 |
| 4. | DHS - Human Race | 32 |
| 5. | Juha Kaunisto - Calm | 30 |
| 6. | Juha Kaunisto - Zoids Revisited | 27 |
| 7. | Lagerfeldt - Angel | 22 |
| 8. | Razmo - Terra Cresta | 18 |
| 9. | N-JOY, Simona - Stormlord (Senecas Marble Pack) | 17 |
| 10. | Schneider, Mahoney, Elsa, Karin - Sweet | 13 |
| 11. | The C64Mafia - Forbidden Forest | 11 |
| 12. | Lagerfeldt - R-Type | 10 |
| 13. | Romeo Knight - Bombo | 7 |
| | Weebl - Delta+ | 7 |
| 14. | DHS, Makke - Giana Sisters | 6 |
| | DHS - Blowing | 6 |
| 15. | Jurek Raben - Lightforce | 5 |
| | Lagerfeldt - Sweet | 5 |
| | Markus Schneider - Deliverance, Gem-X | 5 |
| | Markus Siebold - Turrican Symphony | 5 |
| 16. | Feekzoid - Something Stranger | 4 |
| | Jurek Raben - Flying | 4 |
| | LMan - The Eidolon | 4 |
| | Markus Schneider - Golden Axe (Christmas Edition) | 4 |
| | Sonic Wanderer - Outer Space | 4 |
| 17. | deVilhoOD - Human Race | 3 |
| | Feekzoid - Archetype | 3 |
| | Infamous - Nemesis | 3 |
| | Makke - Arkanoid (SID No More Mix) | 3 |
| | Marcel Donné - One Magnetic Field and His Droid | 3 |
| | Saul Cross - Master Of Magic | 3 |
| | Wolfram Kresse - Ultima VI Intro | 3 |
---
Best Amiga Remix 2004
| | | |
| --- | --- | --- |
| Rank | Title | Score |
| 1. | FeekZoid - The Desert Dream (Part One) | 69 |
| 2. | Awesome-A - Turrican 2 (Main Title) | 17 |
| 3. | Awesome-A - Apidya (Level 1) | 7 |
| | Infamous - Cannon Fodder | 7 |
| | Makke - Lost Patrol | 7 |
| | SNeaR - Speedball 2 | 7 |
| 4. | ANTAI - Quik Silva (Orchestral Version) | 5 |
| 5. | Awesome-A - Apprentice (Main Title) | 4 |
| | Cirdan - Turrican 2 (World 5) | 4 |
| | DJ Skitz - Nine Fingers | 4 |
| 6. | Awesome-A - X-Out (Level Up Mix) | 3 |
| | Awesome-A - X-Out (New Highscore Mix) | 3 |
| | GeckoYamori - Zool (Elektrorock) | 3 |
| | Putzi - Stardust Memories (Extended Dub) | 3 |
| | Seveneleven - Seven Gates of Jambala (Title) | 3 |
| | X-formZ - The Desert Dream | 3 |
---
Most Innovative Remix 2004
| | | |
| --- | --- | --- |
| Rank | Title | Score |
| 1. | The C64Mafia - Forbidden Forest | 54 |
| 2. | Schneider, Mahoney, Elsa, Karin - Sweet | 40 |
| 3. | DHS, Makke - Giana Sisters (Keep da scene alive) | 27 |
| 4. | o2, Hanna Kappelin, Morpheus - Comic Bakery | 24 |
| 5. | DHS - The Human Race | 19 |
| 6. | Romeo Knight - Bombo | 18 |
| 7. | Juha Kaunisto - Calm | 17 |
| 8. | Chronblom - Wizball | 16 |
| 9. | N-JOY, Simona - Stormlord (Senecas Marble Pack) | 14 |
| 10. | Makke - Arkanoid (SID No More Mix) | 12 |
| 11. | Marcel Donné - Sweet | 11 |
| | Weebl - Delta+ | 11 |
| 12. | Glyn R. Brown - Rastan | 10 |
| | Markus Schneider - Deliverance, Gem-X | 10 |
| 13. | Razmo - Terra Cresta | 8 |
| | Romeo Knight - Body Slam | 8 |
| 14. | LMan & Larsec - Ghosts n Goblins | 7 |
| 15. | Chronblom - Bomb Jack | 5 |
| | Feekzoid - Something Stranger | 5 |
| | Infamous - Galway Is God, Arkanoid | 5 |
| | jgb - Delta | 5 |
| 16. | Jurek Raben - Flying | 4 |
| | Lagerfeldt - Angel | 4 |
| 17. | Awesome-A - Apprentice (Main Title) | 3 |
| | Feekzoid - The Desert Dream | 3 |
| | Jurek Raben - Lightforce | 3 |
| | Lagerfeldt - Sweet | 3 |
| | The Cheesemakers - Froehn (Gabber Mix) | 3 |
---
Best Scene CD
| | | |
| --- | --- | --- |
| Rank | Title | Score |
| 1. | Visa Röster - C64 Vocally | 58 |
| 2. | Remix64 v2 - Into Eternity | 27 |
| 3. | PPOT - Run/Stop Restore | 19 |
| 4. | Machinae Supremacy - Deus Ex Machinae | 14 |
| | The Z Show Gold Collection | 14 |
| 5. | Marcel Donné - Sidologie | 13 |
| 6. | Back In Time 3 | 9 |
| 7. | Project: Galway | 8 |
| 8. | Nexus 6581 | 5 |
| | Purple Motion Musicdisk | 5 |
| 9. | Instant Remedy | 3 |
---
Disclaimer: Some of the votes have been disqualified for being invalid (i.E. incomplete data, votes for newcomers who were not newcomers etc...). The results do not claim to be error-free.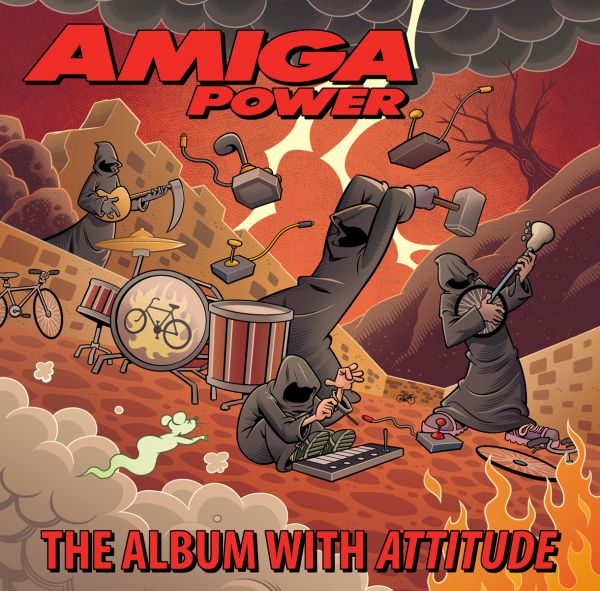 28/04/2019
Today is the final day of the kickstarter with massive talent involved, so if you want to participate, head there now.
The organiser Matt Smith wrote about it:
Splendidly, as we head into the last day of the campaign, we've hit the £19,000 mark and unlocked a new stretch goal. The deluxe liner notes booklet accompanying the AP album (in both its digital and physical incarnations) will now feature a full 100 pages of groovy stuff, including a special Complete Control section written by Rich Pelley, in which he'll endeavour to provide solutions to all your problems – game-related or otherwise. Hurrah!

How much more can we accomplish in the next few hours? With your help, we could yet hit another stretch goal! There's still time to support the project if you haven't already, and continuing to spread the word about it would be a massive help too. Just click the link above for more information!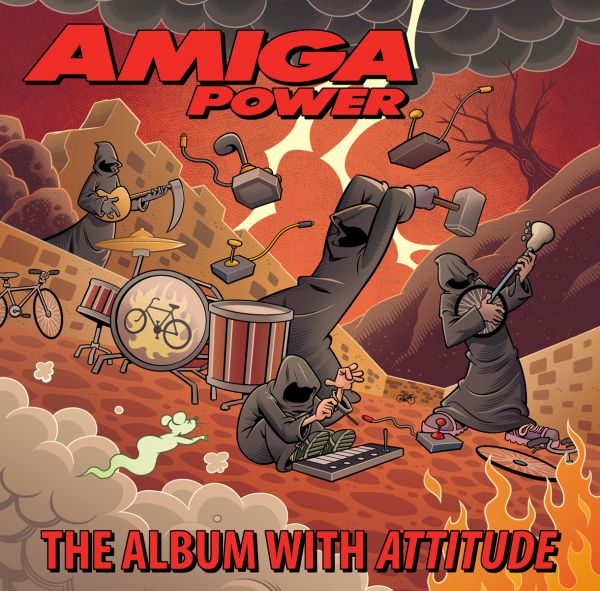 29/03/2019
A Kickstarter campaign to create a new album of Amiga game music remixes, all of them connected with classic '90s magazine Amiga Power, is now live.
Journalist and long-standing AP fan Matthew Smith – not the Manic Miner creator – is seeking funding to create Amiga Power: The Album With Attitude, a double-CD collection of more than 30 brand new remixes inspired by the magazine. The first disc will feature tracks based on tunes personally selected by former AP contributors, while the second disc will contain tracks based on games and demos given away on the mag's coverdisks over the years.
A whole host of star musicians are involved with the project, including Andrew Barnabas, Allister Brimble, Mike Clarke, Fabian Del Priore, Olof Gustafsson, Jogeir Liljedahl, Joi, Jon Hare, Chris Huelsbeck, Barry Leitch, Patrick Nevian, Jason Page, Instant Remedy, Matthias Steinwachs, Jeroen Tel and Tim Wright.
Among the tracks set for inclusion are pieces from Apidya, Banshee, Blob, Cannon Fodder, The Chaos Engine, Fantasy World Dizzy, Fire & Ice, Gloom, Harlequin, Hired Guns, Jetstrike, Lotus Turbo Challenge 2, No Second Prize, Pinball Fantasies, Sensible World Of Soccer, Shadow Fighter, Speedball 2 and Stardust, plus many more.
The album will also include a deluxe liner notes booklet containing more than 80 pages of facts, song lyrics, exclusive artwork and written contributions from the AP team.
If you want to grab a copy for yourself (in physical or digital form), along with a variety of bonus rewards, you can support the Kickstarter campaign here: apkickstarter.com

Submitted by Matt Smith
17/02/2019
Read all about it here.
Check this out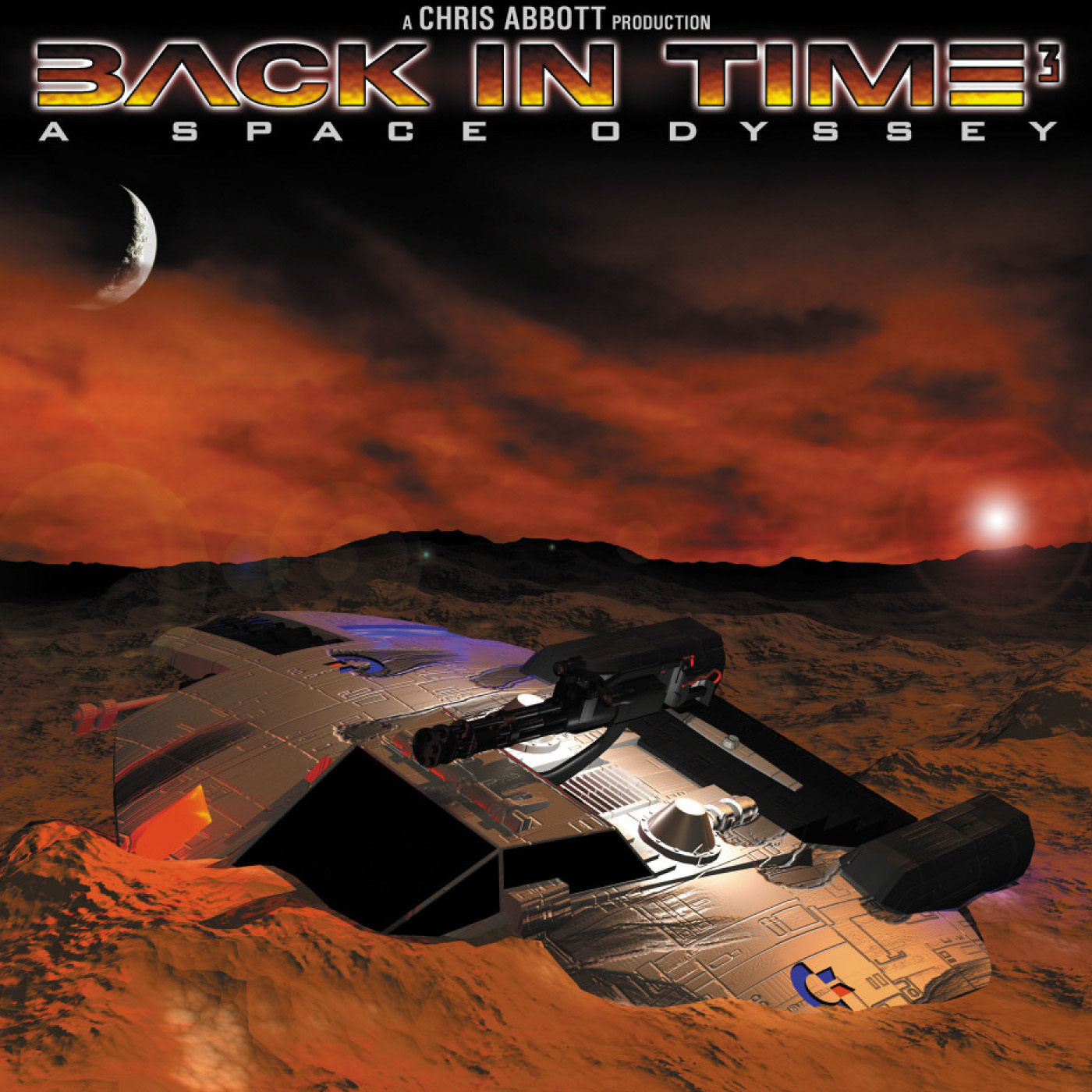 Back in Time 3
by Various Artists
A five-star journey in space and time inspired by the music of the C64. Unique two part booklet gives information about the tracks, and presents a story outline synchronised with the CD to enhance listening pleasure. Highlights include the epic symphonic "Trap", featuring performances from both Ben Daglish and Mark "madfiddler" Knight, the hell-for-leather technological sound of "One Man and his Droid", and three extraordinary versions of "Zoids". The package is topped off by the amazing artwork of Mat Recardo, Arvid Weber and Steve Barrett.
Listening Recommendation


Gyroscope (Eels Driving the Hovercraft)
Arranged by Rauli & Wobbler
I remember first hearing this. Having allready been a fan of this short and simple tune I didn't think this huge style change would work. But it does. And it works bloody well. Having managed to arrange the tune to last a bit longer without becoming too repetitive is one of the master strokes. Then comes the very original element of the remix - one that really enhances a fairly simple sid tune and turn it into a melodic masterpiece. Great sounds, effects, and enhencement. Excellent!

Review by tomsk
Random review


Come Around (Turrican 2 - Level 1 Remix)
Arranged by Remix Inc
A nice idea to add lyrics and the guitars to the remix. But why didn`t you add some FX like Reverb or Delay to the vocals??? They sound a little inappropriate while the guitar fits very well on the other hand. And basically the vocals are good. You clearly can sing.

You gave away a lot of potential with the vocals.
So average rating for the technical merit.

The idea is very good and I basically like the lyrics. Guitars are very good. The tune has a good range of variety and never gets boring.
A very good rating for the artistry.

The nostalgia is always difficult to judge I think.
With the added vocals its like a complete new tune but its still recognizeable.
Good rating for the Nostalgia.
Review by skyrunner
Latest Review


Monty on the Run - High Score
Arranged by JB Xplodingfist
The good: you got all the notes correct and the instrumentation is pretty decent. The bad: everything sounds flat, there are no emotions involved whatsoever, I don't hear many effects, either, which would make it sound a bit more interesting. Getting the melody, the accompaniment, and the drums down should be only step 1 in your remix, and it seems you decided to stop at that point and release it. You should've spent additional time adding more details (e.g. variations) to your remix.
Review by LaLa