Remix64.com Awards 2009
Last saturday was the big night of the Remixer Of The Year 2009 award show. Presented by the SceneSat Radio staff, it was being broadcast by SceneSat Radio, SLAY Radio, Radio6581, BitJam and Nectarine Demoscene Radio simultaneously. The hosts were joined by a live crowd consisting of many surprise guests, among them former years ROTY winners and other scene VIPs, pushing Ziphoid's apartment space to its limits! The most entertaining 4 hour show did not only trace the musical highlights of 2009 and present the winners: with the joint broadcast it also opened up perspectives between the remixing community and the demo scene, both which are cloesly related, but have often been ignorant of the other in the past.
The Results
Mordi
won 2009's big price, being the new Remixer Of The Year.
Firestorm
massively scored #1 in the categories
Most Innovative Mix
and
Best c64 Mix
with his version of
Commando
, which was a surprise release in december.
XxDUSTYxX
won
Best Amiga Mix
, while
daXX
managed to place a whopping 9 of his remixes in that category.
Reyn Ouwehand
managed to win
Best Veteran
for the third time in a row, followed up by
Hazel
. The award for
Best Newcomer
went to
Heartek.
In a surprise coup, the Lifetime Achievement Award 2009 was awarded to yours truly,
LMan
.
Congratulations to all winners and follow-ups,
everyone,
you've deserved it. As always: the ROTY lists contain only winners. 😃
---
Who made the best remixes in 2009? Who was most active and supportive?
---
Lifetime Achievement Award
---
What remix really made a difference in 2009? Things you maybe never heard before? Creative and different takes on originals?
---
What was the c64 remix that impressed you most in 2009?
---
What Amiga remix did you like best in 2009?
---
Who do you think deserves this award in 2009 for providing great remixes over a period of 5 years or longer?
---
Who made the greatest debut in 2009?
---
Remixer Of The Year - ROTY 2009 Trophy
(picture by NoirPhotographer)

Disclaimer: The results are based on votes made by the Remix64.com community. Errors and omissions excepted.

» Report an error

---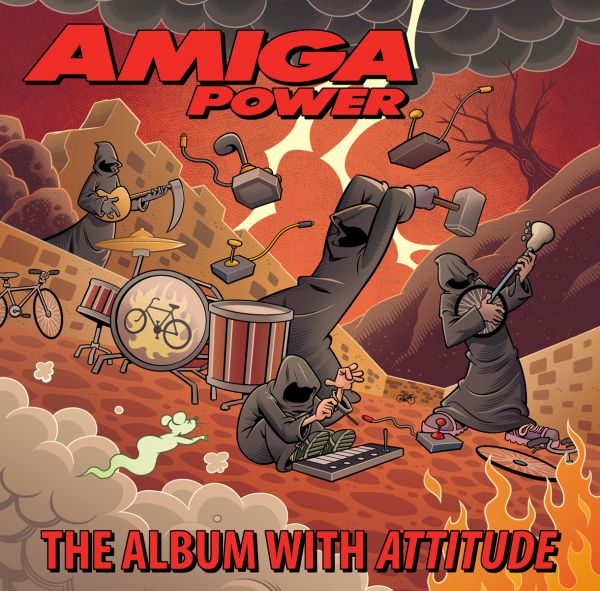 28/04/2019
Today is the final day of the kickstarter with massive talent involved, so if you want to participate, head there now.
The organiser Matt Smith wrote about it:
Splendidly, as we head into the last day of the campaign, we've hit the £19,000 mark and unlocked a new stretch goal. The deluxe liner notes booklet accompanying the AP album (in both its digital and physical incarnations) will now feature a full 100 pages of groovy stuff, including a special Complete Control section written by Rich Pelley, in which he'll endeavour to provide solutions to all your problems – game-related or otherwise. Hurrah!

How much more can we accomplish in the next few hours? With your help, we could yet hit another stretch goal! There's still time to support the project if you haven't already, and continuing to spread the word about it would be a massive help too. Just click the link above for more information!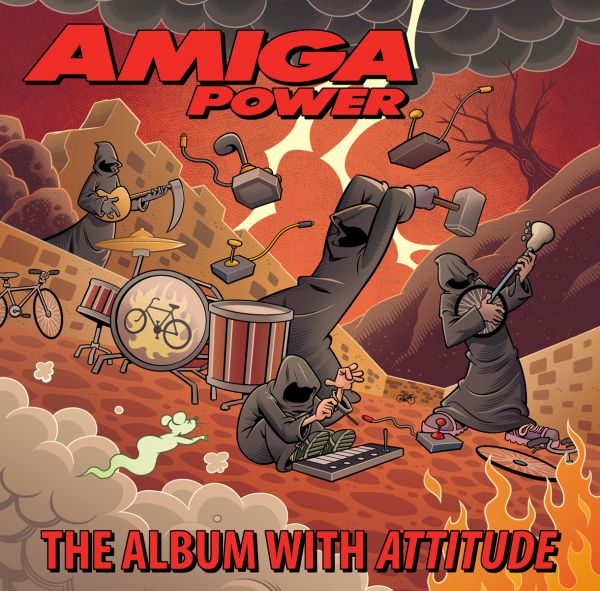 29/03/2019
A Kickstarter campaign to create a new album of Amiga game music remixes, all of them connected with classic '90s magazine Amiga Power, is now live.
Journalist and long-standing AP fan Matthew Smith – not the Manic Miner creator – is seeking funding to create Amiga Power: The Album With Attitude, a double-CD collection of more than 30 brand new remixes inspired by the magazine. The first disc will feature tracks based on tunes personally selected by former AP contributors, while the second disc will contain tracks based on games and demos given away on the mag's coverdisks over the years.
A whole host of star musicians are involved with the project, including Andrew Barnabas, Allister Brimble, Mike Clarke, Fabian Del Priore, Olof Gustafsson, Jogeir Liljedahl, Joi, Jon Hare, Chris Huelsbeck, Barry Leitch, Patrick Nevian, Jason Page, Instant Remedy, Matthias Steinwachs, Jeroen Tel and Tim Wright.
Among the tracks set for inclusion are pieces from Apidya, Banshee, Blob, Cannon Fodder, The Chaos Engine, Fantasy World Dizzy, Fire & Ice, Gloom, Harlequin, Hired Guns, Jetstrike, Lotus Turbo Challenge 2, No Second Prize, Pinball Fantasies, Sensible World Of Soccer, Shadow Fighter, Speedball 2 and Stardust, plus many more.
The album will also include a deluxe liner notes booklet containing more than 80 pages of facts, song lyrics, exclusive artwork and written contributions from the AP team.
If you want to grab a copy for yourself (in physical or digital form), along with a variety of bonus rewards, you can support the Kickstarter campaign here: apkickstarter.com

Submitted by Matt Smith
17/02/2019
Read all about it here.
Check this out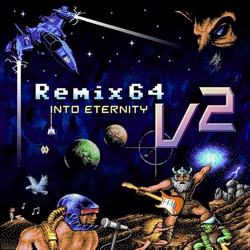 Remix64 - Into Eternity
by Various Artists
The original "Remix64" title referred more to the community embracing the remixers than the content of the CD. And so it was that Remix64 - Into Eternity turned into a symphonic epic not a million miles away from the popular Merregnon series of CDs: there certainly is a teutonic air to much of the album. Highlights of the CD include Markus Holler's spine-tingling reworking of "Fist 2" with flute and ethereal vocals, and Thomas Detert's "Spellbound" which gives life to Rob Hubbard's own dark vision for the piece. Belying the computery artwork of the cover, this CD is a powerful piece of fantasy soundtrack more than it is a remix CD. Enjoy it at that level, and be blown away.
Listening Recommendation


Panther
Arranged by Boz
It's a song of power. Get out of my way until we get shot down. Everyone will die, lose everything, but until then we sing.
Review by firefly c64
Random review


Paperboy (R&B)
Arranged by Jonathon Striker
I am starting to like this Striker dude! Another nice style that is not represented very often on RKO. And it`s not just the style that`s good in this cover. Well done!

Review by LaLa
Latest Review


Crying in the Delta Wind
Arranged by Mutherpluckin' B
Awesome cover. Raw with a live feeling to it. Little mistakes here and there but it doesn't matter.
Review by Flidd