Remix64.com Awards 2009
Last saturday was the big night of the Remixer Of The Year 2009 award show. Presented by the SceneSat Radio staff, it was being broadcast by SceneSat Radio, SLAY Radio, Radio6581, BitJam and Nectarine Demoscene Radio simultaneously. The hosts were joined by a live crowd consisting of many surprise guests, among them former years ROTY winners and other scene VIPs, pushing Ziphoid's apartment space to its limits! The most entertaining 4 hour show did not only trace the musical highlights of 2009 and present the winners: with the joint broadcast it also opened up perspectives between the remixing community and the demo scene, both which are cloesly related, but have often been ignorant of the other in the past.
The Results
Mordi
won 2009's big price, being the new Remixer Of The Year.
Firestorm
massively scored #1 in the categories
Most Innovative Mix
and
Best c64 Mix
with his version of
Commando
, which was a surprise release in december.
XxDUSTYxX
won
Best Amiga Mix
, while
daXX
managed to place a whopping 9 of his remixes in that category.
Reyn Ouwehand
managed to win
Best Veteran
for the third time in a row, followed up by
Hazel
. The award for
Best Newcomer
went to
Heartek.
In a surprise coup, the Lifetime Achievement Award 2009 was awarded to yours truly,
LMan
.
Congratulations to all winners and follow-ups,
everyone,
you've deserved it. As always: the ROTY lists contain only winners. 😃
---
Who made the best remixes in 2009? Who was most active and supportive?
---
Lifetime Achievement Award
---
What remix really made a difference in 2009? Things you maybe never heard before? Creative and different takes on originals?
---
What was the c64 remix that impressed you most in 2009?
---
What Amiga remix did you like best in 2009?
---
Who do you think deserves this award in 2009 for providing great remixes over a period of 5 years or longer?
---
Who made the greatest debut in 2009?
---
Remixer Of The Year - ROTY 2009 Trophy
(picture by NoirPhotographer)

Disclaimer: The results are based on votes made by the Remix64.com community. Errors and omissions excepted.

» Report an error

---
17/02/2019
Read all about it here.
06/02/2019
You, the people, have spoken. The results are in, and will be presented in a live radio show:
Tune in to SLAY Radio on Sunday, 17th February 2019, 18:00 CET
The show will be hosted by Ziona, Slaygon and Boz, and probably surprise guests. From the SLAY Radio team: The time has come to celebrate and acknowledge the remixers' work in the C64 and Amiga community by presenting the yearly ROTY Awards, as voted by the users at www.remix64.com. This year it's SLAY Radio's turn to give out the awards and give you a run-down of what happened in 2018.
As it is tradition, SLAY Radio and SceneSat Radio band together for this special occasion to broadcast the show on both channels.
18/01/2019
The voting deadline for the Remixer of the Year Awards 2018 is approaching, so by all means go and vote for your favourite tunes and artists of 2018!
Check this out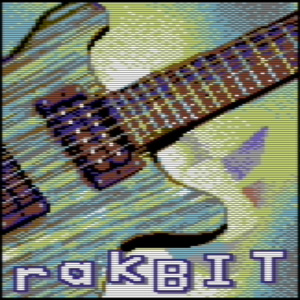 RAKBIT
by NecroPolo
NecroPolo has produced a stunning album which is built on a vintage prog-sound: from hard as nails to Rhodes-heaven, NecroPolo has got beneath the skin of the pieces and created something which is totally authentic to their spirit.
As if that wasn't enough, this album features the first ever C64-executable album cover, complete with classic scrolltext and the original SIDs that appear on the album, in one PRG!
And if THAT wasn't enough, this demo contains the first ever usage of a revolutionary new SID encoding format which enables any complexity of SID to be played back with minimal raster time, no matter how complex the player! Named SIDRIP, this routine was produced by Hermit specially for this demo, because pieces such as Scoll Machine or Rimrunner needed to feature in this demo, and their players were far too difficult to squeeze into a one-file demo.
Listening Recommendation


Vendetta
Arranged by Chris Holm
Thank you Chris. Thank you for not destroying an absolute classic piece from Matt. The original tune was deep and atmospheric, and this tune is done in the style Matt may have wanted to do but couldn`t due to c64 limitations. The male monks borrowed from Enigma really sharpen and highten the density to the Nth degree. The tune is on my playlist and in my MP3 player, and there`s no higher recommendation than that. Keep it up.
Review by toxicgte
Random review


Trojan Warrior
Arranged by Dr Future
Oh those guitars are simply Beautiful. These are a massive plus point and the main point of the remix. The drums maybe a little over attacking really for such a beautiful lead. A more sweeping feeling i think might have been the order of the day with this tune.

However i actually really like the remix, it gets away with murder at times but gets away with it because your ears are so listening to the lead sound.

Review by Tas
Latest Review


Outrun Europe (levels)
Arranged by hermitsoft
Fast paced and, from a technical point of view, very well composed, "Outrun Europe (levels)" has a clear edge - it catches the bright pastels of the arcade version almost flawlessly! Needless to say, of all Outrun covers released up to this point, Hermisoft's take on Jeroen Tels original outruns all of them!
Review by exocytosis