Remix64.com Awards 2009
Last saturday was the big night of the Remixer Of The Year 2009 award show. Presented by the SceneSat Radio staff, it was being broadcast by SceneSat Radio, SLAY Radio, Radio6581, BitJam and Nectarine Demoscene Radio simultaneously. The hosts were joined by a live crowd consisting of many surprise guests, among them former years ROTY winners and other scene VIPs, pushing Ziphoid's apartment space to its limits! The most entertaining 4 hour show did not only trace the musical highlights of 2009 and present the winners: with the joint broadcast it also opened up perspectives between the remixing community and the demo scene, both which are cloesly related, but have often been ignorant of the other in the past.
The Results
Mordi
won 2009's big price, being the new Remixer Of The Year.
Firestorm
massively scored #1 in the categories
Most Innovative Mix
and
Best c64 Mix
with his version of
Commando
, which was a surprise release in december.
XxDUSTYxX
won
Best Amiga Mix
, while
daXX
managed to place a whopping 9 of his remixes in that category.
Reyn Ouwehand
managed to win
Best Veteran
for the third time in a row, followed up by
Hazel
. The award for
Best Newcomer
went to
Heartek.
In a surprise coup, the Lifetime Achievement Award 2009 was awarded to yours truly,
LMan
.
Congratulations to all winners and follow-ups,
everyone,
you've deserved it. As always: the ROTY lists contain only winners. 😃
---
Who made the best remixes in 2009? Who was most active and supportive?
---
Lifetime Achievement Award
---
What remix really made a difference in 2009? Things you maybe never heard before? Creative and different takes on originals?
---
What was the c64 remix that impressed you most in 2009?
---
What Amiga remix did you like best in 2009?
---
Who do you think deserves this award in 2009 for providing great remixes over a period of 5 years or longer?
---
Who made the greatest debut in 2009?
---
Remixer Of The Year - ROTY 2009 Trophy
(picture by NoirPhotographer)

Disclaimer: The results are based on votes made by the Remix64.com community. Errors and omissions excepted.

» Report an error

---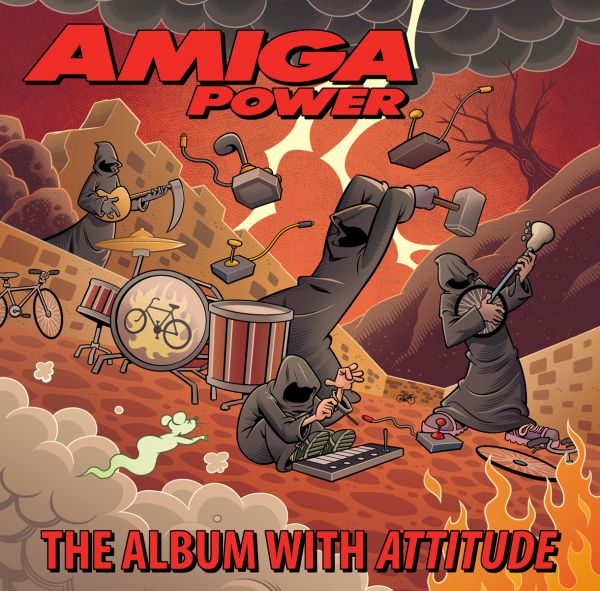 29/03/2019
A Kickstarter campaign to create a new album of Amiga game music remixes, all of them connected with classic '90s magazine Amiga Power, is now live.
Journalist and long-standing AP fan Matthew Smith – not the Manic Miner creator – is seeking funding to create Amiga Power: The Album With Attitude, a double-CD collection of more than 30 brand new remixes inspired by the magazine. The first disc will feature tracks based on tunes personally selected by former AP contributors, while the second disc will contain tracks based on games and demos given away on the mag's coverdisks over the years.
A whole host of star musicians are involved with the project, including Andrew Barnabas, Allister Brimble, Mike Clarke, Fabian Del Priore, Olof Gustafsson, Jogeir Liljedahl, Joi, Jon Hare, Chris Huelsbeck, Barry Leitch, Patrick Nevian, Jason Page, Instant Remedy, Matthias Steinwachs, Jeroen Tel and Tim Wright.
Among the tracks set for inclusion are pieces from Apidya, Banshee, Blob, Cannon Fodder, The Chaos Engine, Fantasy World Dizzy, Fire & Ice, Gloom, Harlequin, Hired Guns, Jetstrike, Lotus Turbo Challenge 2, No Second Prize, Pinball Fantasies, Sensible World Of Soccer, Shadow Fighter, Speedball 2 and Stardust, plus many more.
The album will also include a deluxe liner notes booklet containing more than 80 pages of facts, song lyrics, exclusive artwork and written contributions from the AP team.
If you want to grab a copy for yourself (in physical or digital form), along with a variety of bonus rewards, you can support the Kickstarter campaign here: apkickstarter.com

Submitted by Matt Smith
17/02/2019
Read all about it here.
06/02/2019
You, the people, have spoken. The results are in, and will be presented in a live radio show:
Tune in to SLAY Radio on Sunday, 17th February 2019, 18:00 CET
The show will be hosted by Ziona, Slaygon and Boz, and probably surprise guests. From the SLAY Radio team: The time has come to celebrate and acknowledge the remixers' work in the C64 and Amiga community by presenting the yearly ROTY Awards, as voted by the users at www.remix64.com. This year it's SLAY Radio's turn to give out the awards and give you a run-down of what happened in 2018.
As it is tradition, SLAY Radio and SceneSat Radio band together for this special occasion to broadcast the show on both channels.
Check this out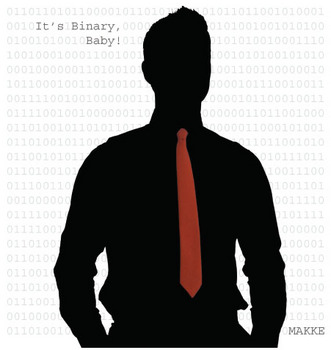 It's Binary, Baby!
by Marcus (Makke) Nilsson (feat. Andreas Wallström & Boz)
Contemporary retro pop that uplifts and amazes. A stunningly original CD in which Makke's personality shines through in every track! Highlights include the "happy hardcore but so much more" Glider Rider, the inspired hard-edged electro-synth and robotic vocals of "Cauldron 2-005", and the " Bonus tracks include Depeche Mode's "Personal Jesus" and Apoptygma Berzerk's "Bitch, as well as Makke's witty and acclaimed covers of Madballs and Artura, with Makke's Irish accent all but wiping your memory of his Swedish origins!
Listening Recommendation


The Chase (Sword of Honour)
Arranged by DHS
DHS has done it again with another amazing tune. I really like the lyrics in this one, as it reminds me of a song you would hear in an 80s buddy cop film.
Review by L0rd3vyL
Random review


Pitfall 2 - Lost Caverns
Arranged by BaR
As being a musician in a symphonic wind orchestra, I can relate to this arrangement. The sounds may be a little generic, but otherwise I find it promising and could be improved on/extended and used with a real band - maybe a typical marching US high school band who play anything they can get notes for (trust me, I've heard Rimsky-Korsakov's Scheherazade played by marching band).

Review by carlsson
Latest Review


Dutch Breeze/Robocop 3 (Progressive Uplift)
Arranged by Lagerfeldt
This has everything going for it. Beautiful beat, beautiful synth, effects fit in perfectly.. One of my all time favourites. No Emotion or energy? It's infectious! How can you not want to get your groove on listening to this?
Review by Ryrynz